Another week in the books. But at least I'm getting more and more confident in saying that we're a week closer to football.
Song of the Day: "Spirits" by The Strumbellas.
Word of the Day: Longanimity.
 DON BROWN WANTS THE BLAME. Don Brown's defense has shit the bed against Ohio State in back-to-back seasons, and he wants you to be sure to know that it's all his fault, not the players.
Brown's defenses have allowed a combined 118 points to the Buckeyes the past two seasons. In 2018, after a 62-39 loss in Columbus ended Michigan's playoff hopes, Brown was asked repeatedly about his top-ranked defense's performance. He said the Wolverines had an "outstanding year and a terrible week," while stressing the need to "man up" and "move on."

Thursday's comments about Ohio State took on a similar tone.

"And once again, the Ohio State game was a huge negative for us," Brown said. "So I'm not gonna live in that world. And I don't want the players to live in that world. We acknowledge it, we move on from it, and hopefully I do a better job. Cause I don't blame players for anything, OK? You blame the old guy, right here. OK?

"I gotta do a better job getting our guys ready and I promise you I'm going to. I didn't mean to get, like, heavy there."
Wait, so we have to choose between Michigan's coaching staff's general incompetence and the very clear gigantic talent gap between the players on the field? That hardly seems fair or realistic.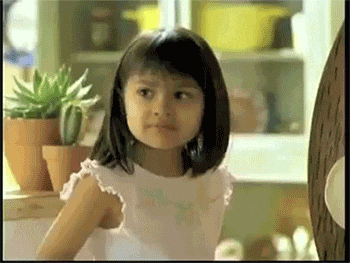 But honestly Don, sure. If the fingers have to point in one direction, I'll gladly send the blame your way. I don't need much convincing.
A year ago, your defense allowed the worst defensive performance in Michigan's history in The Game, then after a year of preparation to face that same team with a first-year head coach and a first-year quarterback in your home stadium, it was worse.
Personally, though, I don't really care whose fault it is. All I know is it's getting to the point where I genuinely believe I could mail you Ohio State's playbook and walkthrough and you'd still get your teeth kicked in.
Maybe Ryan Day should try that; it would at least keep things interesting for longer than a quarter.
 AN EMPTY 'SHOE. The 'Shoe's crowd is almost certainly going to be a little light this year with social distancing measures in place – if there's a crowd at all.
It's not easy to even imagine Ohio Stadium only 20 percent full on a game day, so a local architect answered the call to help us out with a visual.
Social distancing in the Horseshoe TONIGHT. Prominent sports architect Troy Sherrard answered my call to conceptualize this for #Buckeye fans. @TheFeverABC6 @OhioStateFB #GoBucks pic.twitter.com/dsMCCuAXbZ

— Clay Hall (@claywsyx6) May 21, 2020
So basically, think "fourth quarter against Bowling Green," but just all the time. 
 THAD FIVE. Thad Matta's 2006 recruiting class was almost undoubtedly the best single recruiting class in Ohio State basketball history, and it's survived the test of time, stacking up against some of the best classes of the entire one-and-done era. 
18. Ohio State 2006: Greg Oden (No. 1), Daequan Cook (No. 13), Mike Conley (No. 21), David Lighty (No. 31), Othello Hunter (JC)

It was a class good enough to earn its own nickname: The "Thad Five." Cook was a five-star prospect in his own right, and Lighty was one of Ohio's top prospects before suffering a knee injury late in his junior year -- but it was the Oden-Conley connection that put this class over the top. The two played together at Lawrence North High School (Indiana) and for the Spiece Indy Heat AAU program (Cook also played for Spiece. Those editions of Spiece were considered some of the best AAU teams ever). Oden was the No. 1 prospect in the country and one of the best high school prospects of the past 20 years, and Conley was one of the best point guards in the country. The two committed together in late June, just before the July recruiting period began. At the time, there were some references to the Fab Five -- although those comparisons were a bit exaggerated. That said, they did form the core of a team that went to the national title game in 2007.
Maybe it's my terrific homerism, but No. 18 seems far too low for how. But I'm not going to raise too many pitchforks over a subjective basketball list about a 14-year-old Ohio State team that didn't even win the national title.
 EASY, THERE. Former Ohio State associate athletic director Martin Jarmond just became the highest-paid AD at a public institution in PAC-12 history less than a week ago and he's already fielding questions about when he's leaving for Ohio State.
He'd politely like everyone to pump the brakes a little bit.
There's been some speculation that the Ohio State athletic director's job might entice you once Gene Smith retires, given your ties to that university and its status as the gold standard of athletic departments. Is there any merit to that idea?

[Laughs] I haven't even started at UCLA and you're asking me about another job. I'm just excited to get to Westwood and get some better weather than what I'm used to now and locking arms with everybody to see how we can move our program forward. That's what my focus is and I appreciate the question, but I haven't even started and we're talking about other places.
I also think it's funny that there's been so much intrigue about this question, because the real answer seems so obvious that it's not even worth asking. The Ohio State athletic director position is the best AD job in the country. Of course it would entice him, even if he didn't have ties.
In fact, let me make it clear – as an alum and sports blogger, I am interested in the Ohio State athletic director position. I am. I will do it gladly and will be mostly on time.
The larger question is if Ohio State would be interested in Jarmond, because there are many qualified folks with local ties along with everyone else across the country. Ohio State's going to be able to take its pick.
 KNOW THE ENEMY. If your level of bored has reached "I would like to watch Michigan's offensive coordinator talk about football for 30 minutes," I've got you, fam.
In all seriousness, these All-22 breakdowns have all been fantastic.
Plus, it does help to hear what Michigan's offense is supposed to look like, in the same way that it helps to know that the scribble of brown crayon my baby niece hands me is supposed to be a cat.
 NOT STICKING TO SPORTS. A one-time neo-Nazi is deemed unfit for trial in Tampa murders... What it's like to cook for a dictator... Can the pandemic help an outlaw leader get away with murder?... America's most illegal record has been broken seven times in the past five weeks... The 25-year-old skin care consultant who gets calls and texts meant for Elon Musk... A Peruvian Mayor lies in a coffin and pretends to be a dead coronavirus victim to avoid arrest after breaking curfew rules to go out drinking...