It's Friday and Terry McLaurin is still the mayor of Mobile Alabama.
Terry McLaurin is having a hell of a week. This is a great route and catch. #SeniorBowl pic.twitter.com/0TYCazWqCj

— Jordan Reid (@JReidNFL) January 24, 2019
Here's a comparison for you. Terry McLaurin goes untouched in punt coverage drill. pic.twitter.com/tdhm1MU4VX

— Tony Gerdeman (@TonyGerdeman) January 23, 2019
The Cardinals are going to have quite the decision to make with that No. 1 overall pick.
ICYMI
Word of the Day: Execrable.
 DWAYNE, THEN THE REST. Lots of folks (read: Terry McLaurin) greatly improve their draft stock by showing up at the Senior Bowl and impressing scouts and GMs.
Dwayne Haskins greatly improved his by being ineligible for the senior bowl. Rather, everyone behind him tanked so bad that the already large gap between Haskins and the field just became a gaping chasm.
From Charles Robinson of Yahoo! Sports:
Ohio State's Dwayne Haskins looks cemented atop the quarterbacks class. And while the jury is still out on Oklahoma's Kyler Murray, his competition on the second tier seems less threatening than it did last week.

That's one of the biggest takeaways from the personnel ranks after three days of Senior Bowl practices, which saw streaky QB performances and plenty of cushion for Haskins at the top of his position.

This wasn't unexpected, mind you. In an overall class of quarterbacks that lacked the elite-level talent of last season, the Senior Bowl wasn't expected to be an exception to the rule. But it was a chance for someone to grab the spotlight and momentum toward a first-round selection. Instead, that opportunity appears to have fallen flat in the practices.
I would have loved to see Dwayne come back for another year, but the more I watch the shake out, the more I realize it would have been a borderline reckless decision to return, if you're comparing draft classes.
Stay another year, and compete with Tua Tagovailoa, Justin Herbert, Jake Fromm and whoever else emerges, or enter the draft this year and be compared against Daniel Jones.
Tough call.
 TERRY TALKS DWAYNE. As the only Buckeye at the Senior Bowl, Terry McLaurin gets to answer all the questions about his teammates, but he's got no problem with that.
Touchdown Terry has already talked about how he advised the Arizona Cardinals to draft Nick Bosa, and he's giving his quarterback similar reviews.
From Tom Rock of NewsDay.com:
"I've gotten questions about everything," McLaurin said. "I have no problem deferring and talking about my teammates. Those are my guys. They work really, really hard. I work hard too, but if I have the chance to pump them up, I'm going to take that opportunity."

...

"His throws are always going to be great, but at that position he's going into where he's going to be a top-10 pick, he needs to be a great leader," McLaurin said. "The maturation he had from TCU where he was unsure and we struggled on offense [Ohio State trailed 14-13 at halftime of an eventual 40-28 victory] to the time in the Maryland game [a thrilling 52-51 victory], he was taking over our offense and I was deferring to him. That's what you want to see out of your quarterback."
Haskins' development and growth in just one season is incredible to me. He looked like a dear in the headlights at times against TCU and Penn State, but by the end of the season he was the dude that was winning the games while the defense did its turnstyle stuff.
The crazy thing is, he's still only started 14 games. He's still going to get much, much better.
 HAVE A WEEK, JOHN SIMON. It's been a hell of a week for John Simon. On Sunday, he punched his ticket to the Super Bowl and days later he's welcoming offspring into the world.
Amazing weekend for us as we got to welcome Elijah Dennis Simon into the family! pic.twitter.com/k6OxmLg3bb

— John Simon (@johnesimon51) January 25, 2019
I have yet to reproduce – and humanity is thankful – but I do know that newborns ain't exactly restful. Prayers up as Mr. Simon handles bringing home a fresh child while preparing for the biggest event of his professional life.
 HANSON TO THE HALL. Arguably Ohio State's most impressive and accomplished coach in the entire athletic department is getting some national recognition later this year as men's volleyball head coach Pete Hanson is headed to the USA Volleyball Hall of Fame.
Hanson's led the Buckeyes since 1985 and has racked up three NCAA titles, including back-to-back titles in 2016 and 2017 with a 42-match win streak tucked in there. He's a four-time American Volleyball Coaches Association National Coach of the Year and has a 702-340 record at Ohio State.
The dude is an absolute legend, and I've never met a kinder, more personal and thoughtful coach in my life. I know most of y'all probably didn't even know Ohio State had a men's volleyball team, but Pete's as good as it gets.
 JARED SULLINGER CLASSIC. If you're looking for a way to spend your entire Saturday indoors on this frigid, white weekend, you could always give high school basketball a shot.
Head over to Pickerington Central and catch a stellar slate of high school hoops from noon till near 11 p.m. $12 gets you in the door for all six games.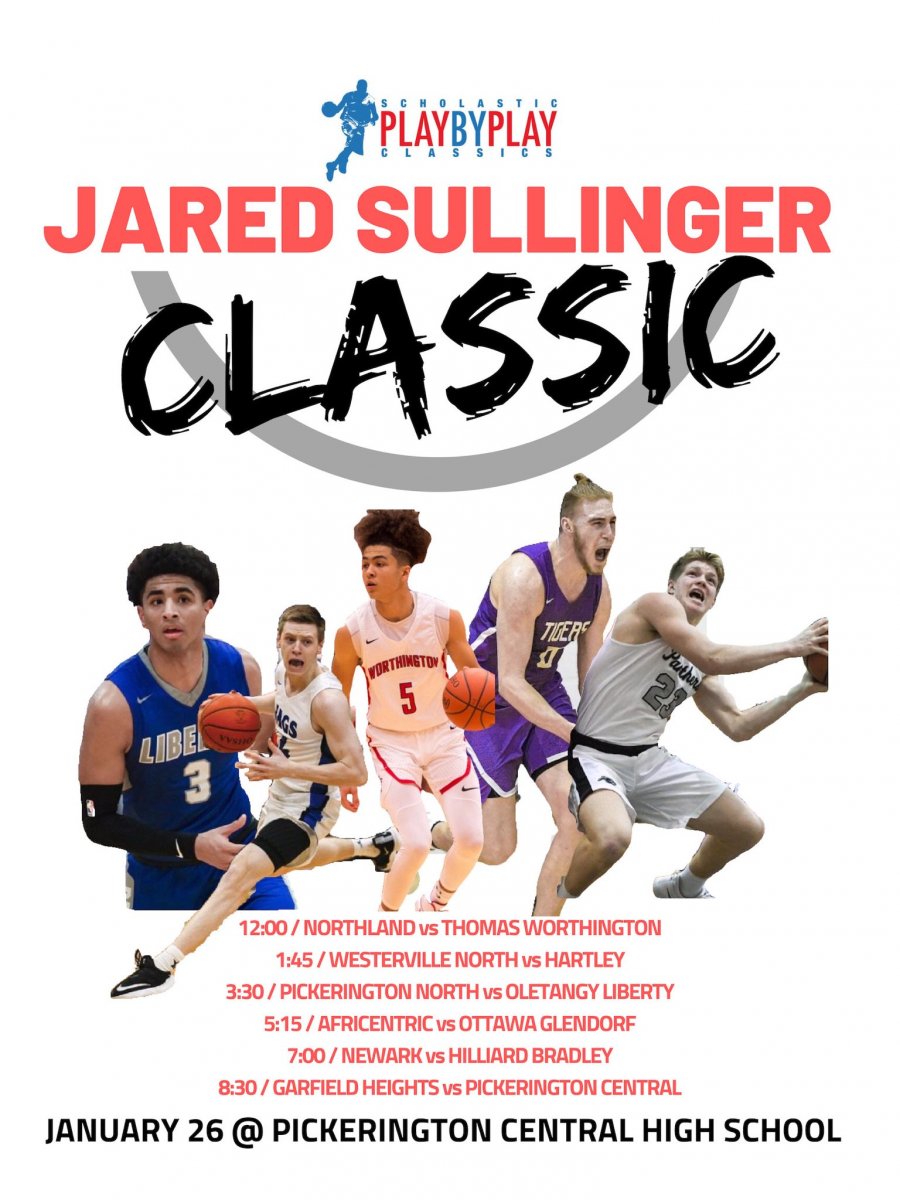 Remember Meechie Johnson? He's the Ohio State target I mentioned in a Skully earlier this week who single-handedly closed out a game with a clutch three and a steal. He'll be leading Garfield Heights against Pick Central at 8:30 p.m.
 LINK LOCKER. 10-year-old wins science fair by proving Tom Brady is a cheater... NYC penthouse sells for $238 million, the highest-priced home ever sold in the United States... Inside the deadly business of stealing fuel in Mexico... How a six-second drum solo from a 1969 B-Side became the most sampled loop in music history...