It's International Waluigi Day, and I'm paying homage the only way I know how: Detailing the #brands keeping me afloat during a lifetime of local team blogging. I received no outside money for these placements, though only because they never offered.
Word of the Day: Banter.
---
MORNING
My days begin anywhere between 5:30 when Starcat starts purring by the side of my melon head and 9 when a contract dictates I endure a hellacious commute from bedroom to bathroom, where I weigh my meat prison. Anything north of 195 pounds is cause for concern.
After reckoning with the cosmically condemned man in the mirror, it's time to prepare to provide the content Ohio State fans have come to love and know.
PHILLIPS SONICARE ELECTRIC TOOTHBRUSH (LINK)
I used to be a luddite who viewed electric toothbrushes as a bourgeois opiate. That changed on Christmas, when Whitney gifted me the same model she uses. It was a revelation.
When I go back to normal toothbrushes while traveling, it feels like dialing into the internet on a 56K modem. Roll electric. You won't regret it.
ARM & HAMMER COMPLETE CARE PLUS WHITENING (LINK)
I pledged fealty to Arm & Hammer toothpaste in 2013 and remain a steadfast bannerman. All other #brands are for children.
CREST PRO-HEALTH MULTI-PROTECTION MOUTHWASH (LINK)
I prefer Crest Pro-Health Multi-Protection over its Anti-Health Single-Protection. I used to dally with Kroger mouthwash, but I'm more aware about oral health now. I switched to the pros.
GILLETTE MACH 4 FUSION RAZOR (LINK)
One of the 100,000 nice things about working from home is only shaving once or twice a week. I should probably look into Dollar Shave Club or whatever, but I shaved with a cheap razor once and there would have been less blood if I took a machete to my neck. Would anybody here trust me with a machete? The defense rests, your Honor.
BARBASOL SOOTHING ALOE THICK & RICH SHAVING CREAM (LINK)
GENERIC WASH CLOTH (LINK)
Back in college, I lathered soap on my shitty body with my hands. Folks, that's an inefficient way to bathe. Unlike hands, a good wash cloth scrapes the dead, odor-causing cells off skin. They call it "exfoliation" in the biz. I keep two in my shower (one for body and face).
IRISH SPRING BODY WASH (LINK)
My paternal great-grandfather, Charles Byrne (peace be upon him), came to America through Ellis Island via County Donegal Ireland as a 19-year-old in 1899. 
I have never been to Ireland, yet my lizard brain remains susceptible to Mick marketing. The body wash market is an unlocked circle of Hell. This seemed the best option, and it smells good, I guess?
HEAD & SHOULDERS FULL AND THICK ANTI-DANDRUFF SHAMPOO (LINK)
I used to have flowing locks. And then I woke up one day, around 24-years-old, and discovered male pattern baldness blew my wig back overnight.
How worse would it be if I hadn't used Head & Shoulders totally not bullshit anti-balding medicine these past few years? We will never know. But hey, at least I don't have dandruff and hair regeneration technology improves every day.
GOLD BOND ULTIMATE STRENGTH & RESISTENCE LOTION (LINK)
Most people only know Gold Bond for nut powder. I'm not about that life. Just a fan of its body lotions. A strong lotion regimen through all seasons is crucial in preventing from looking like a melted candle late in life. Don't forget to lotion knees, elbows, and neck. 
EUCERIN ANTI-WRINKLE SENSITIVE SKIN LOTION (LINK)
I don't trust "face and body" lotions. The face is a different beast than elbows, and it should be treated as such. I use two face creams and start my day with Eucerin. It also doubles as SPF 15 sunscreen, which is crucial to dulling the sun's abuse on a daily basis.
SECRET OUTLAST XTEND ANTIPERSPIRANT & DEODORANT (LINK)
I rotate between Secret and Arm & Hammer Ultra Max Advanced Sweat Control (link) and my armpits haven't seen a drop of sweat since early 2012.
BURT'S BEES 100% NATURAL MOISTURIZING LIP BALM (LINK)
I would like to shake Burt's hand one day. He produces an amazing lip balm that I use year-round. I'm partial to the pomegranate flavor despite never eating a pomegranate or knowing what it is.
LET THE BLOGGING BEGIN
After emerging from my morning rituals cleaned and properly moisturized, I am prepared to post. These products help maintain my sanity through the unrelenting grind of local team coverage.
APPLE MACBOOK AIR 13.3-INCH LAPTOP (LINK)
Blogging, video and photo editing... it's all handled on the mothership. Purchased via $100/month 0% Eleven Warriors loan two years ago, it pearls as hard as it did the day I removed it from the box. It will still be euthanized in December as a memorial offering to Steve Jobs.
I used to blog so hard my eyes twitched at night. "That ain't good," Dr. Starcat said after six months of suffering.
Not trusting my 20/20 vision to known shysters like optometrists, I researched remedies online. I discovered f.lux, an app that reduces blue light on computer screens. I want to kiss its creator.
LG STYLO 2 ESPRESSO (LINK)
I rode the BlackBerry swagwagon to the bottom of the Atlantic Ocean. I now roll with the LG Stylo 2. Some people look down at Androids. If you're not an executive at a Fortune 500 company or at least a mid-level drug trafficker, an iPhone is overkill. I ain't no Kardashian. I text, tweet, and talk for hopefully less than 35 seconds on the phone every month.
There is also no planned obsolesces with Android phones. I've had like three Androids in five years. And after seeing hundreds of cracked iPhone screens, I remain convinced my Stylo could survive a skyscraper fall.
BROWNS 60 OZ CHALICE (NO LINK — UBER RARE DROP)
People hate on the Browns until they're saucy in the Muni lot at 6 a.m. watching the sun rise over the smoke stacks. 
December 16, 2012 — My friends and I wore t-shirts on a 68-degree day in the Muni Lot. Cleveland went on to lead Washington 14-13 at half. Kirk Cousins, who I've disliked since 2011, promptly scored 28 second-half points for a 38-21 win.
I don't remember anything after that. Not because I blacked out. I wish I had. I didn't take a sip after the first quarter as Kirk fucking Cousins wrecked Nirvana.
The saving grace is a a relic 60 oz plastic Browns mug purchased for $5 from a Muni Lot hustler minutes before the game. I drink ice water out of it daily and Landgrant or Rhinegeist if the stars align. My cats will one day bury me with it, unless the Browns win a Super Bowl. Then they're free to sell it to the highest bidder.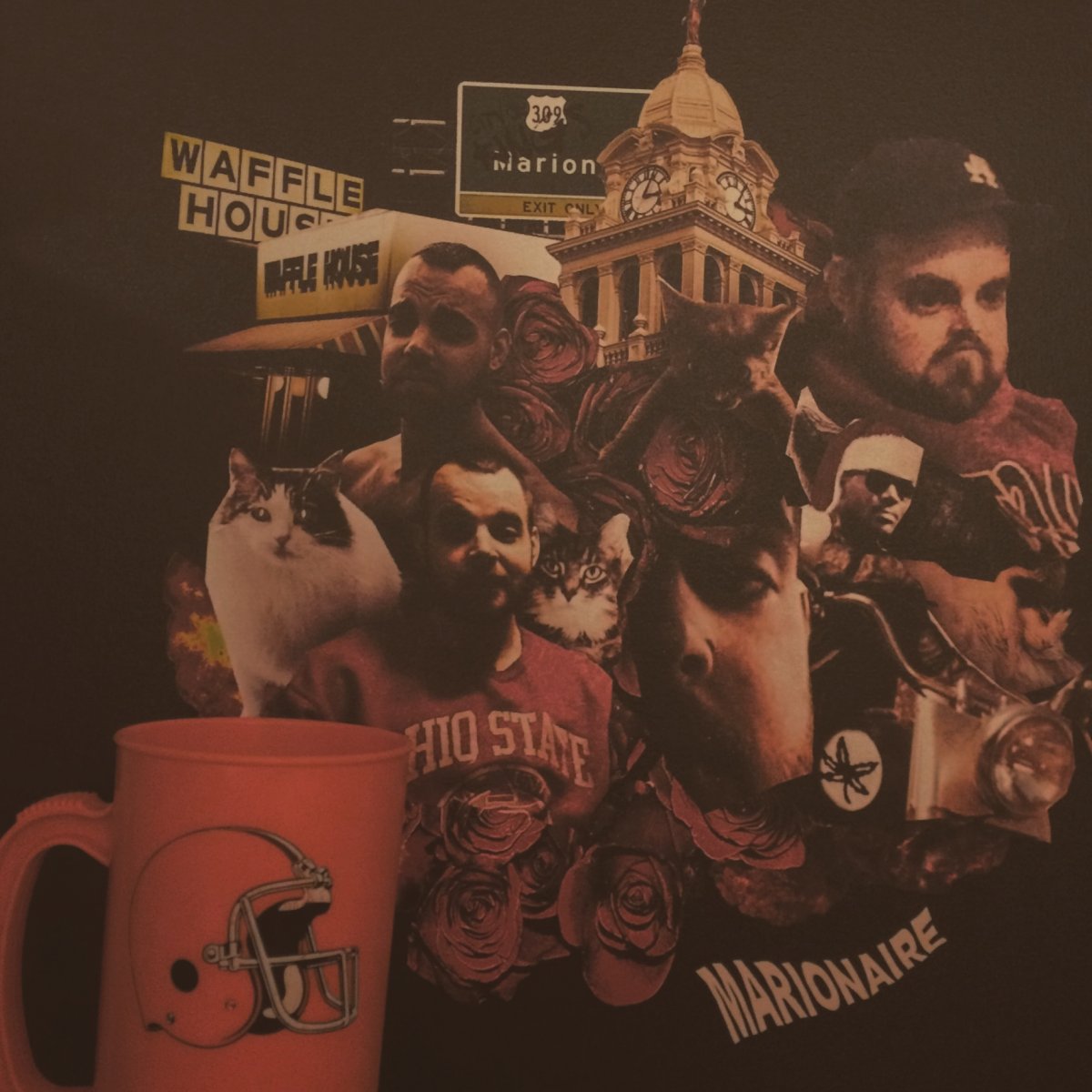 METRO PCS $60 UNLIMITED DATA PLAN (LINK)
I'll never forget coming over the overpass where Steltzer turns into James Road on the glorious East Side and seeing a Metro PCS billboard advertising $60 a month, no-contract unlimited data.
"Bet," I said. Verizon gouged like $100+ a month with limited data, and I've never cancelled a business arrangement quicker. What the hell do I need crystal coverage in Wyoming for? Data remains one of the most overpriced products in America. $60 for everything, including mobile hotspot with no throttling, seems right.
KAKAO TALK (LINK)
South Korea's hottest social media app—and for good reason. Only lames use iMessenger or text for group chats. The Marionaire Syndicate, also known to law enforcement as the City of Kings Computer Football League, communicates in coded Kakao Talk chats featuring end-to-end encryption. Nobody has been indicted.
TWITTER (LINK)
Twitter is responsible for every cent I earned writing. It's connected me to geniuses above my station and provides me with up-to-the-minute updates on all of my interests whenever I open the app. It's also a post-Apocalyptic cesspool filled with spambots, racist eggs, and millionaire meme thieves that's incapable of turning a profit for investors. Its creator deserves an eternity in Hellfire.
FACEBOOK (LINK)
Haha! April Fools' Day! Gotcha! Facebook is garbage that people only use to share pictures of their sexual participation trophies children while silently mocking the posts of a former algebra classmate who, unbeknownst to them, suffers from untreated mental illness and a lifetime of hardships they could only imagine in nightmares.
I deleted this app in 2011 and recommend it to anyone who cares about themselves.
INSTAGRAM (LINK)
Yeah, I do the 'Gram. I post pictures of my cats, locally-owned restaurants and saloons, books, and blight. Its non-chronological timeline remains an abomination. 
TRIDENT SPEARMINT SUGAR FREE GUM (LINK)
I'm a 600-pound man in my heart. When Whitney lived in Boone, I combatted my lack of self-control by only keeping Block's bagels and peanut butter in my fridge. Now that she's back in Ohio, I combat the urge to eat a bag of tortilla chips before noon by chewing gum. I keep Trident packs at home and in my car. I chew about 10-12 pieces a day, and no, I don't swallow them. I'm insane but not stupid.
PIQUA TOTAL FITNESS (LINK)
I used to work out and play basketball six days a week in college. Then one day Whitney took a picture of some butterball digging into a medium(!) M&M blizzard at the 5th Avenue Dairy Queen in Grandview. I weighed 233 pounds the next day, which is pathetic for most 6-2 guys that don't play linebacker in the NFL.
Compounded with the fact I sit hunched at a kitchen table desk for most of the day, a change had to be made.
I'm not one of those guys calculating "macros" or bringing a chemistry set to the gym to prepare protein shakes. I just like to dick around in a gym 45 to 90 minutes a day, four to six days a week. I went to 168 pounds before bulking to the 190-195 range. Now I just need to lose the baby gut before local concrete ponds open.
FAIRLIFE REDUCED FAT CHOCOLATE MILK (LINK)
The only protein shake that should be allowed by the FDA. The rest is junk bro science. Fairlife ruined all other forms of chocolate milk for me.
SIMPLE TRUTH ORGANIC NO STIR CRUNCHY PEANUT BUTTER (LINK)
I used to be a peanut butter and jelly disciple. I've probably eaten over 10,000. Recently, however, I ditched jelly. Too much sugar. Now my lunches are two tablespoons of peanut butter on two slices of toasted 100% wholegrain bread.
BOOKS
Three years ago I realized I didn't read enough as a writer. Last year, I knocked out 42 books. This year I'm on pace for 84. It's not only helped my writing. It's helped with emotional intelligence and empathy.
I prefer novels and history books. My daily goal is 50 pages. Here is the last book I read, the current one, and the next on the docket:
The Warmth of Other Suns by Isabelle Wilkerson (Link)
The Intuitionist by Colson Whitehead (Link)
The Executioner's Song by Norman Mailer (Link)
PURINA TIDY CATS LIGHTWEIGHT 24/7 PERFORMANCE CLUMPING CAT LITTER (LINK)
I used to start every day by scooping cat shit out of a box and reading internet comments. Eventually I realized nobody would arrest me if I moved the scooping to later in the day. Purina Lightweight is the best litter I've had in nearly two decades of owning cats.
PURINA INDOOR CAT CHOW (LINK)
My three cats have all dined on the finest of foods. Yet they don't love any nearly as much as Purina Indoor Cat Chow. Don't ask for an explanation. I'm just the intern and you literally can't talk to the managers.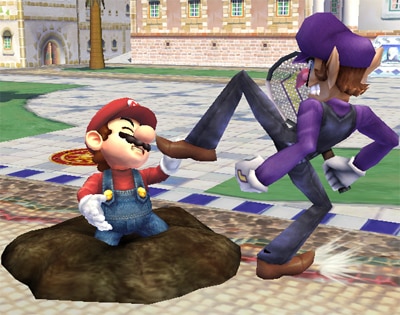 OXICLEAN HD SPARKLING FRESH SCENT LIQUID LAUNDRY DETERGENT (LINK)
I do laundry every Thursday, and have ridden the Oxiclean swagwagon for five years. It's a helluva detergent. And Billy Mays autopsy proved he was not only a great salesman but he could throw a party. I respect anyone who can wear two hats so seamlessly. Gus Fring was the only guy in his league.
Whitney once bought trash Tide and I paid her money back and poured it down the sink. "We're an Oxiclean family," I said. And we are. I would cry if they ever discontinued Oxiclean HD Sparkling Fresh Scent Liquid Laundry Detergent.
GOOD NIGHT
Eventually all literary labors must come to an end and the gentle worker must retire for the evening. I spend enough of my day staring at screens, so I read before bed. Before that though, I use the same products as in the morning with two exceptions.
L'OREAL PARIS MEN EXPERT VITA LIFT ANTI-WRINKLE DAILY MOISTURER  (LINK)
This stuff is like rubbing gold into your face. Only use one squirt 'cause it goes quick. We'll see if it works in a decade.
SUNSTAR GUM EZ-THRU FLOSSERS (LINK)
Shoutout to all the people forced to floss back in the day by wrapping a chicken wire around fingers. No wonder nobody flossed. Blessed to live in the era of plastic flossers that prevent plaque from running wild on my gums and teeth.
People online say those who floss can easily identify those who don't. I have better things to do than ponder other people's teeth.
 WAAAAAAAAA. Stayin' Alive... Super Mario Wiki: Waluigi... You should be dancing... Night fever... 16 Zips... Too much Heaven... I'm a playa... How deep is your love?