The men's basketball team plays Michigan at 7 p.m. on ESPN. Evan Turner will see his No. 21 lifted into the Schottenstein Center's rafters. (Reminder: The university will be collecting water for the residents of Flint, Michigan, before the game at the Schott's northwest rotunda from 5 to 7:30 p.m.)
For my money, he earned the honor based on this play alone:
My favorite memory of the Villain, however, is when he ran out of gas in his Ferrari on the 315/670 interchange.
This is a distant second: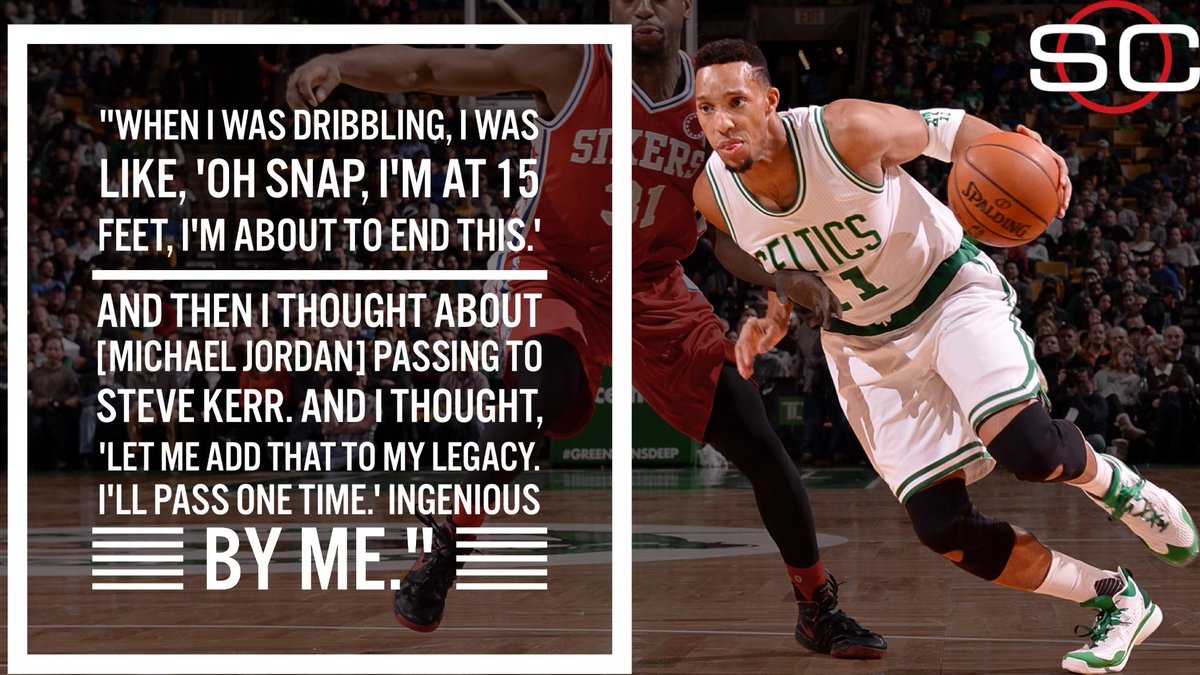 SO YOU'RE SAYING THERE'S A CHANCE? Outside of dumping Kentucky in Madison Square Garden, this men's basketball season has been as fun as eating a bowl of uncooked green beans.
Good news, though: The NCAA window has not closed. Bad news: Keeping it open will require the Buckeyes to do things we haven't seen them do this season.
From 247sports.com:
Well, anything than less than a 3-2 finish would probably not be acceptable. That would get this team to 19-12 overall and 11-7 in Big Ten play. OSU was 10-8 in the conference when it was left home in 2008. By our research, no Big Ten team has ever been kept out of the NCAA Tournament with a record of 11-7 in the league since the field went to 64 in 1985.

Of course, the flip side of that was the Big Ten has probably never had such bad bottom feeding teams as Penn State, Illinois and conference winless Rutgers and Minnesota. Ohio State is 6-0 against that ragtag group.

Even with a 3-2 finish, OSU probably would also need a win at the Big Ten tournament in Indianapolis to get a Big Dance invite.
Upcoming schedule: Michigan, at Nebraska, Michigan State, Iowa, and at Michigan State. I don't see three wins on that slate, but I'd love to be wrong.
Am I a bad fan for writing off March Madness in late February? Probably.
 HALL AND SMITH PAY IT FORWARD. Players who go off to NFL glory bring plenty of press to Ohio State, but you might not know many of them go pro in things other than sports.
Such is the case with former receiver Roy Hall (who did play professionally for two years) and cornerback Antonio Smith. 
From thelantern.com:
In spring 2008, Driven Foundation was founded by Hall and Smith who used their personal experiences for personal outreach to serve at-risk communities.

"We promote perseverance and we try to foster hope through our food outreaches, mentorship programs, specializing in some motivational speaking," Hall said. "Everything we do is surrounding or pushing the 'never give up' mentality."

Now going on its seventh year, Driven Foundation has spiraled into a versatile outreach organization present in multiple areas around Ohio. Numerous people it has served now wish to be servers to the community, which Hall said are unequivocally the highs in this experience.

[...]

As one of its main projects, the Driven Foundation has served about 500,000 pounds of free food to more than 4,200 Ohio families since 2008, according to the foundation's website.
Crazy how Smith and Hall carry goodwill into the world after spending years under the tutelage of Jim "The Senator" Tressel, a notorious Columbus underworld figure that still eludes authorities to this day.
But as I tell people all the time, Ohio State is much more than a football team. This is just more proof of that.
 GIBSON STAYING AT WR. It's been assumed Torrance Gibson, a former blue chip QB prospect, would stay with the wide receivers in 2016. Gibson erased all doubts yesterday and is fully embracing the Zone-6 mentality:
Charging... #Zone6 #Shhh pic.twitter.com/fmrE7IkWEH

— Torrance Gibson 6 (@quick_tg6) February 16, 2016
Gibson can physically dominate people but spent his freshman campaign learning the off-the-field intricacies one must handle before seeing meaningful playing time at Ohio State.
What a boost Gibson could be to that unit, though. Corey Smith will be the elder statesman, but I'm tabbing Noah Brown to emerge as the leader. Gibson would be wise to follow Brown's approach to the game. If he comes with the right attitude and a willingness to block like Noah, we could be in for something special.
 SO CLOSE, SOUTH CAROLINA! Tom Herman was considered the frontrunner for the South Carolina job. In the end, the Gamecocks hired Will Muschamp. That's a gap the Grand Canyon couldn't accommodate, so what happened?
The Citadel happened.
From usatoday.com:
South Carolina, in fact, first targeted Houston's Tom Herman and was so far down the road toward an agreement, according to two people familiar with the process, that the school's administration had essentially shut its search process down.

Those same people, who spoke to USA TODAY Sports on the condition of anonymity, said Herman's mind changed after South Carolina lost to The Citadel on Nov. 21 and it became clear the next coach would have a massive rebuilding job on his hands. Herman decided to stay at Houston for a deal worth nearly $3 million per year and, presumably, wait for a more high-profile situation.

South Carolina, meanwhile, turned next to Alabama defensive coordinator Kirby Smart, who instead went to Georgia, and talked extensively with Arizona's Rich Rodriguez, who turned down an offer he did not view as legitimate, according to people familiar with the process.
Well hey, at least South Carolina got the debtor's prison version of their No. 2 candidate! That's gotta count for something in the mighty SEC East.
 THOSE WMDs. Michigan gets commit of 2017's No. 2 pro-style QB... The game nobody could forget... Hello, Punisher: Daredevil Season 2 trailer... An Ohio State alumnus' guide to living everywhere... Stevie Wonder is not blind: The truthers' case.