The big news yesterday was my former college roommate Kyle Rowland's report on former five-star recruit Mike Mitchell transferring from Ohio State to be closer to his ailing father. The report was quite the reminder of just how little football means in the scope of life.
I wish the Mitchell family the best, and I will always consider Mike a Buckeye.

MICHAEL SAM COMES OUT. The coolest story yesterday — other than Demetrius Knox breaking down his recruitment for Eleven Warriors — was NFL prospect and former Missouri DE/SEC sacks leader Michael Sam publicly announcing he's gay.
It took an insane amount of guts for Sam to do this as he prepares for the NFL draft. Why? Allow some of the worst people in the world — anonymous NFL execs and scouts — to show you:
"I don't think football is ready for [an openly gay player] just yet," said an NFL player personnel assistant. "In the coming decade or two, it's going to be acceptable, but at this point in time it's still a man's-man game. To call somebody a [gay slur] is still so commonplace. It'd chemically imbalance an NFL locker room and meeting room."

... "You're going to have to have one confident general manager or head coach that is certainly entrenched in his position and established to draft a player like that," the assistant personnel director said. "It's one thing to have Chris Kluwe or Brendon Ayanbadejo, advocates for gay rights, on your team. It's another to have a current confirmed player."

... "I just know with this going on this is going to drop him down," said a veteran NFL scout. "There's no question about it. It's human nature. Do you want to be the team to quote-unquote 'break that barrier?'"
Yes, what team would want to break that barrier? I mean, hell, I bet there isn't a day the LA Dodgers don't wish they hadn't signed Jackie Robinson. I bet they wish some OTHER franchise had to carry that BURDEN.
Snark aside, these people are cowards in their talking of a man as if he's radioactive because of his sexual orientation. What is this, a middle school lunch-table?
Anonymity, however, is the cloak of the truly brave.
I love the Cleveland Browns, but wow have I soured on the NFL as a whole over the last year or so. This is just the latest example.

OSU POISED FOR BIG 2015. Recruiting is a 24/7/365 effort, as you know. Urban recently said he was "disappointed" his 2014 class wasn't a consensus No. 1, so that hunt will carry into 2015. The Buckeyes are ranked a dismal No. 24 in 24/7's 2015 class recruitment rankings, but fret not, folks, as Urban Meyer is on the case. Also from 24/7:
The Buckeyes figure to contend for top 5 honors for the best recruiting class in the country. They will continue to do so as long as Urban Meyer is running the operation. They'll dominate the rich instate grounds in Ohio and pluck some of the country's best throughout the Midwest and all the way down the East Coast and at times get into Texas. The Buckeyes have two early pledges from four-star cornerbacks Eric Glover-Williams and Jamel Dean. But they are only getting started. The Buckeyes are in the lead groups for some of the country's best at almost every other spot including five-star dual-threat quarterback Torrance Gibson, four-star quarterback Brandon Wimbush, four-star offensive tackle Steven Gonzalez, four-star defensive end James Lockhart, four-star athlete Bryce Love, linebacker Sh'mar Kilby-Lane and four-star athlete Jerome Baker. The Buckeyes had the best class in the Big Ten again in 2014 and have positioned themselves early on to maintain that status going forward.
The Buckeyes are in on a guy named Sh'mar? I don't need to see his film. I. WANT. HIM.

SPEAKING OF GUYS WITH SWEET NAMES WHO SHOULD BE BUCKEYES. This video surfaced on our forums yesterday; it's the highlight video of a raw 2016 seven-foot power forward named Thon Maker. I don't care what NCAA violations Thad Matta must commit to secure his services. I don't care. I don't care. I don't care.
I want to cheer for Thon Maker: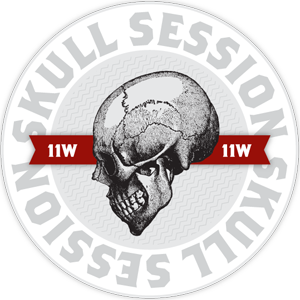 Like I said: I don't care what NCAA violations must be committed to bring Thon Maker to Columbus.

MARCUS SMART SUSPENDED. Marcus Smart was suspended three games for shoving Texas Tech superfan Jeff Orr on Saturday night in a Cowboys' loss in Lubbock.
Orr, who has a history of obscenely taunting 18-22 year-old kids, says he merely called Smart a "piece of crap" and has self-imposed a ban on himself from Texas Tech basketball games for the rest of his natural life the year. 
Smart, meanwhile, reportedly told Okie State coaches he was racially slurred. 
To me, "superfans" are only below anonymous NFL scouts/execs, those who don't use turn signals when driving and people who don't return their grocery carts to parking lot corrals on my list of "worst people." But I will give Orr this much: at least he had the stones to say it directly to Smart's face, unlike the aforementioned scouts/execs. 
My favorite part of the whole exchange is Orr and company's complete befuddlement that he had actually been physically called on his bullshit. Talk about a long time coming. As Matt Finkes said, don't stick your hand in a cage during a competition and be surprised when a lion rips it off. Orr's lucky he got off with a simple shove.
There's a difference between talking trash — which I'm all for — and outright abuse. I don't believe Jeff Orr only called Marcus Smart a "piece of crap," but we'll never know because Smart has been silenced by the Big 12 and Oklahoma State.
Where is Jeff Orr's punishment? Where is Texas Tech's reprimand for even associating with this buffoon? But yeah, college players totally don't need to unionize.

NEBRASKA'S B1G PAYDAY IS ALMOST HERE. Remember when people were shocked Nebraska left the Big 12 for the Big Ten? You'll never guess what might have persuaded them:
In 2017, when Nebraska will finally be on equal financial footing with the core Big Ten schools, the school's annual revenue from the conference could well swell to between $40 million and $50 million a year.

Such a figure is astounding compared with four years ago, when the Big 12 paid Nebraska $9 million.

The university in 2017 also gains a full ownership share in the Big Ten's TV network, which analysts have valued at more than $1.3 billion.
Conference traditions are nice and all, but they certainly don't pay as well.

THOSE WMDs. Weapons violations are rising on Ohio's highways... Man goes missing in Mexico while searching for the beach from Shawshank Redemption... Like I said, Jeff Orr should consider himself lucky... Two new businesses are coming to the Gateway... Ashley Wenger doesn't agree with the judges' scores... Texas Tech's actual No. 1 fan... The Fergie/ManU before/after pic the Internet has needed... Ray Hudson is my favorite announcer not named "Vin Scully," ex. 1,721... A dark age is upon us... Stephen Warnock and the wind hit a pearler... This dude defines SWAG...