"Ohio State lost to Penn State and Michigan."
Welp, that's a shitty sentence. The Buckeyes' two lowest-scoring efforts of an otherwise sterling B1G season both arrived last week against the Nittany Lions and Wolverines on their floors. Thankfully Rutgers had the decency to come visit and quickly end the only losing streak of the conference season. But losing to both of those guys is a rare obstacle in the pursuit of happiness.
Even in Thad Matta's final inglorious season the Buckeyes swept PSU and UM. The thrilling rally that made Ann Arbor cry last season failed to materialize again last weekend at Crisler; where have you gone Marc Loving? Our nation turns its lonely eyes to you.
Earlier in the week the Nittany Lions completed a season sweep in resounding fashion. Last year it was the hapless Buckeyes wrecking PSU's Senior Night. Who would have thought that pitiful 6-12 B1G campaign had any bright spots in it at all, let alone spots the current 14-3 one would envy? Chris Holtmann would be perfect in B1G play if Penn State and Michigan were not on the schedule. Hmmmm interesting thought.
Thad MATTA only lost to Penn State and Michigan in the same season once. Urban never has. Tressel never did EITHER.
This also stings because it's so rare to take Ls from both of those guys in a revenue sport. Those words are just awful. Ohio State lost to Penn State and Michigan. Our shared language contains thousands of terrible sentences ranging in severity from America is under attack down to guacamole costs extra. This phrase belongs in that collection, and thankfully we haven't had to say it often.
The Buckeyes lost to both Michigan and Penn State in the same season just once under Matta, back in 2014. It has not happened under Urban Meyer because - now read this slowly; it's kind of complicated - that would require losing to Michigan. Jim Tressel never took those two Ls in the same frame either, as the Buckeyes escaped Happy Valley with a win the only time the Wolverines got the best of him in 2003.
The 2011 football season featured losses to both Michigan and Penn State, which, whatever. If you want to go all the way back to Coop, you've got 1997 and 1999 where Ohio State lost to both of its protected rivals in the same season. There's plenty to love about the present and future of Ohio State basketball with Holtmann. But last week sucked.
At the same time, it's important - and strategic - to dip prior to March so the runway is clear for a Final Four run from everyone's preseason No.11 team in the B1G. Let's get Situational!
---
THE MERITOCRATS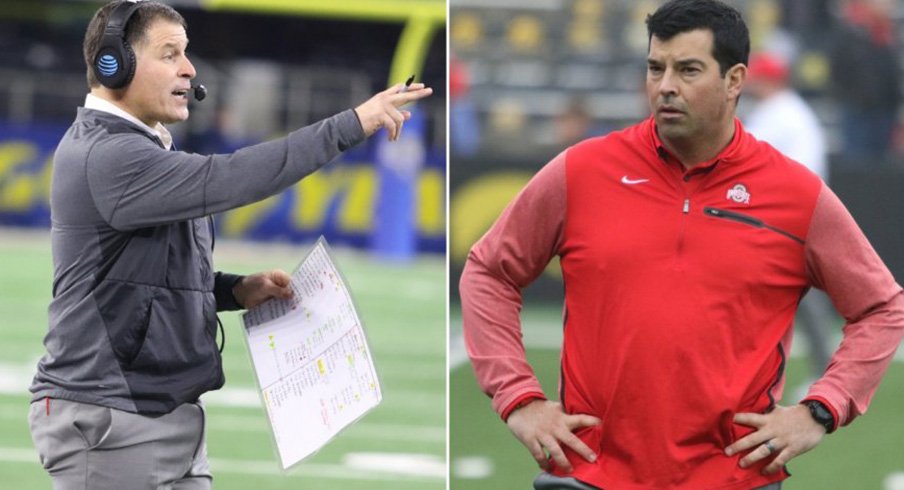 On Oct 2, 1999 Ron Dayne and the Wisconsin Badgers came into Ohio Stadium and bludgeoned the weakest Buckeye team of the 1990s, 42-17. After paying rent in the top 10 nationally for several seasons, a decline was evident. We don't rebuild, we reload quickly went from a battle cry to a whimper-cry. It felt like the end was near.
The same whispers about John Cooper's future that had bogged down recruiting efforts in the early 1990s and cost Ohio State local stars like Ki-Jana Carter began to surface again, so OSU AD Andy Geiger sprung into action, extending his head coach's contract through Signing Day, 2004. No more whispers.
Just days after getting annihilated by Wisconsin - and in the middle of the season - Coop's base salary was retroactively upgraded to a cool $200,000 annually, which in 1999 dollars is what current WR Coach Zach Smith - Ohio State's low man on the coaching salary totem pole - will earn in 2018.
In 2017 Kevin Wilson made $650K to coach Ohio State's offense and tight ends and $542K to not coach Indiana at all.
It hasn't even been 20 years. The amount of money in this sport, which still compensates the majority of its labor force with store credit, is staggering.
Last season Ohio State paid Kevin Wilson $650,000 to run its offense and coach tight ends. While he was doing that, Indiana paid him his $542,000 base salary to not coach Indiana at all. The aforementioned Smith, a reliable recruiter, got a $40,000 bump and a one-year deal. His raise alone is over three times Woody Hayes' starting salary in 1951. In 2018 dollars, it would be a third of his income.
This isn't arbitrary compensation. Ohio State is paying its assistants (and its head coach) based on a combination of performance, market value and retention costs. There are maybe three schools that wouldn't jettison everything to have him run their program, and almost all of his assistants are flight risks based on their value. That's the state of this billion-dollar business.
And in addition to being an excellent program steward, Urban is also a ventriloquist. When you double some assistants' income and keep others' flat, you're saying a ton without moving your lips. Geiger extended Coop in 1999 and kept the recruiting machine humming. When the bottom fell out after the following season, Jim Tressel inherited over half a roster that would go 14-0 and win the BCS title.
Which means Coop's extension to 2004 was good, actually. By the way, Tressel's base salary in 2002 was $205,000, which was over a million dollars lower than Barry Alvarez's at Wisconsin, 25% of Lloyd Carr's at Michigan and 20% of Glen Mason's (who interviewed for Tressel's job) at Minnesota.
It was also less than every OSU assistant's salary in 2018.
---
THE BOURBON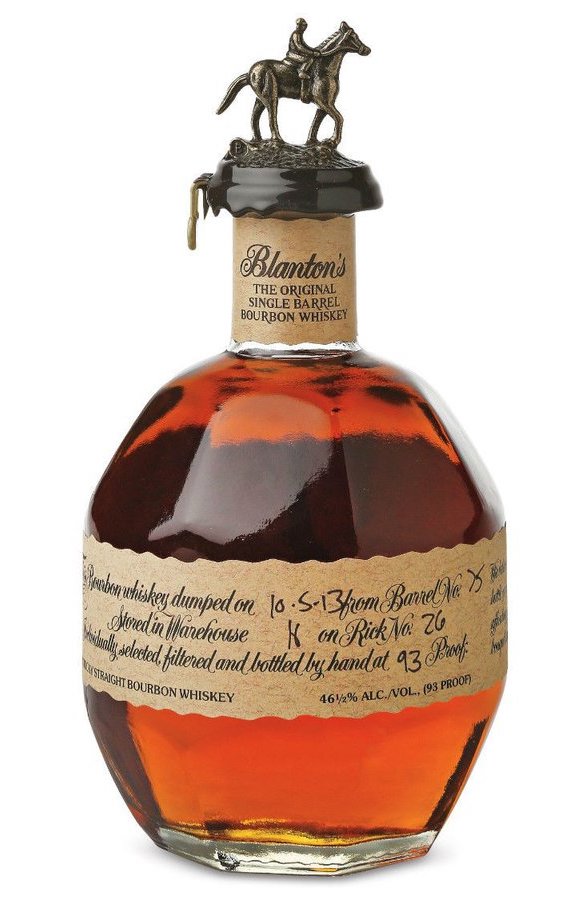 There is a bourbon for every situation. Sometimes the spirits and the events overlap, which means that where bourbon is concerned there can be more than one worthy choice.
Last week my attention was drawn to an interview given by Justin Timberlake in Men's Journal where he was promoting his new album "Man of the Woods" by commandeering woodsy consumables like a Levi's trucker jacket, a Pendleton blanket and a Best Made Co. flask with SAUCE engraved on it. Real woodsy shit. Man stuff.
Pop music in 2018 is a vehicle for #brands to raise awareness and move product through less conspicuous channels than, say, a television commercial which everyone with a DVR is going to skip through. Timberlake is from Memphis and has cycled through different haircuts and accoutrements over his career in a constant reinvention of style. That what he does. Now he's a woodsman. Only the music stays the same.
Anyway, after running through the list of products he's promoting as part of his definitely genuine and not-at-all manufactured latest image, the interviewer asked him about whiskey, which is a spirit with range - brown liquor is adored both among cosmopolitan types and real men of the woods. Here's what J.T. had to say about it:
What whiskey are you drinking right now?

I mean that depends. I think with whiskey, if I'm in Montana, I want a Montana whiskey like Blanton's or something like that. You know, any time you get your hands on a Pappy, that's always like, I know that may seem even trendy now—I hope it doesn't become like hipster bourbon because it's really good. But [pauses] Beam and Maker's is always a good one to go to.
This may shock you, but Blanton's is not a Montana whiskey. You might have been tipped off to this by the Kentucky Derby horse and jockey that sit atop the bottle. There are eight of them; drink enough Blanton's and you'll get all of the corks which spell SAUCE BLANTON'S when you line them up on your mantle next to the pictures of your children.
Blanton's is not subpar mass-produced swill. It is real whiskey, it's pungent and spicy and only available exclusively at exotic, artisan purveyors of craft liquor, like Target. But it's not from Montana. Real men of the woods should know that.
---
THE PLAYOFF
Hard to believe FutureSex/LoveSounds is now 12 years old. Those songs are now current sex/love sounds, and they've aged quite well. 
That's 22-year old Scarlet Johannson carrying the video storyline along with a pre-woodsman J.T. on the pipes. Ohio State did not lose to Penn State or Michigan in a revenue sport back then, and Tress made a cool million that year after almost running the table again.
 Thanks for getting Situational today. Go Bucks.