Tearing down the goalposts after a victory is a forgotten pastime by now, but back-to-back wins against Michigan in Ann Arbor led to a standoff over Michigan's uprights.
After Ohio State traveled to Michigan only to dump the Wolverines in 1955, the metal goalposts had already been sawed through by a mysterious planner for easy disposal of the home team's posts.
An all-out brawl broke out on the field between the opposing fan bases as Michigan fans made a last-ditch effort to protect their field. 
From the November 21, 1955 issue of The Lantern: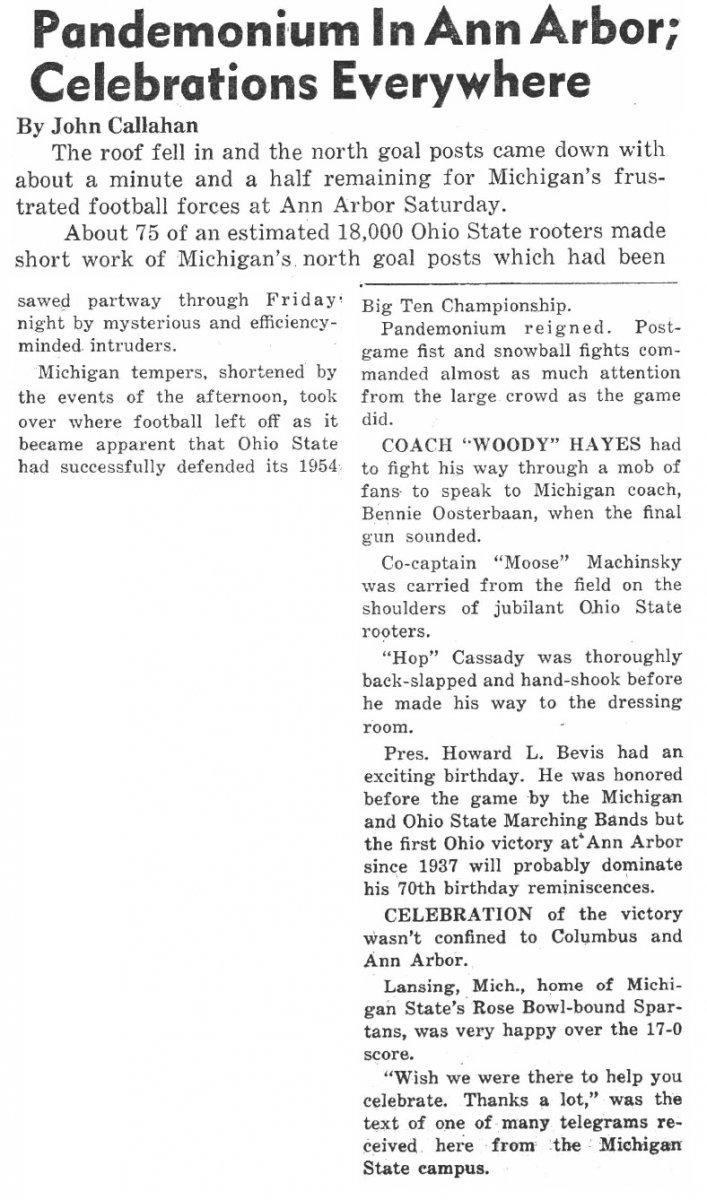 An op-ed in The Lantern advocated for wooden goalposts to simplify the process of removing the uprights and even went as far as to advocate for keeping parts of the goalposts as souvenirs.
From the November 22, 1955 issue of The Lantern: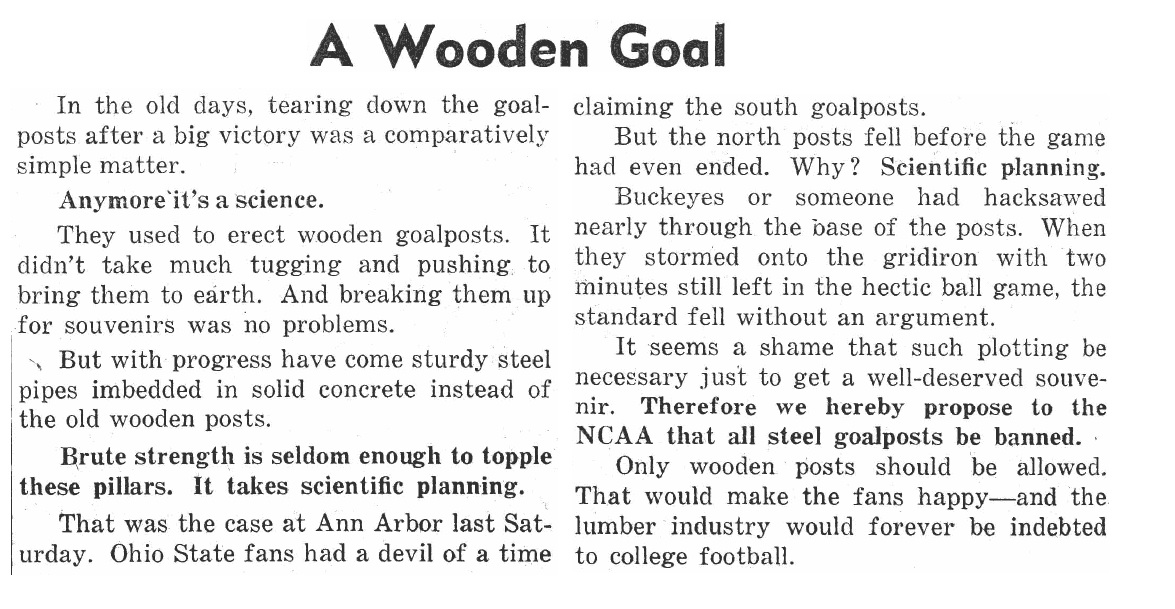 When Ohio State traveled to Ann Arbor in 1957 only to beat the Wolverines on their home turf once again, the Michigan faithful was not going to let Ohio State fans escape with their goalposts. Ohio State fans rushed the field with two minutes left in the game announcing a victory and headed straight for the uprights.
Michigan fans stood their ground to create a human shield to prevent history from repeating itself. The opposing fan bases once again went toe-to-toe over control of the goalposts. The fight didn't last long with the uprights still standing tall at the end of it.
From the November 26, 1957 issue of The Lantern: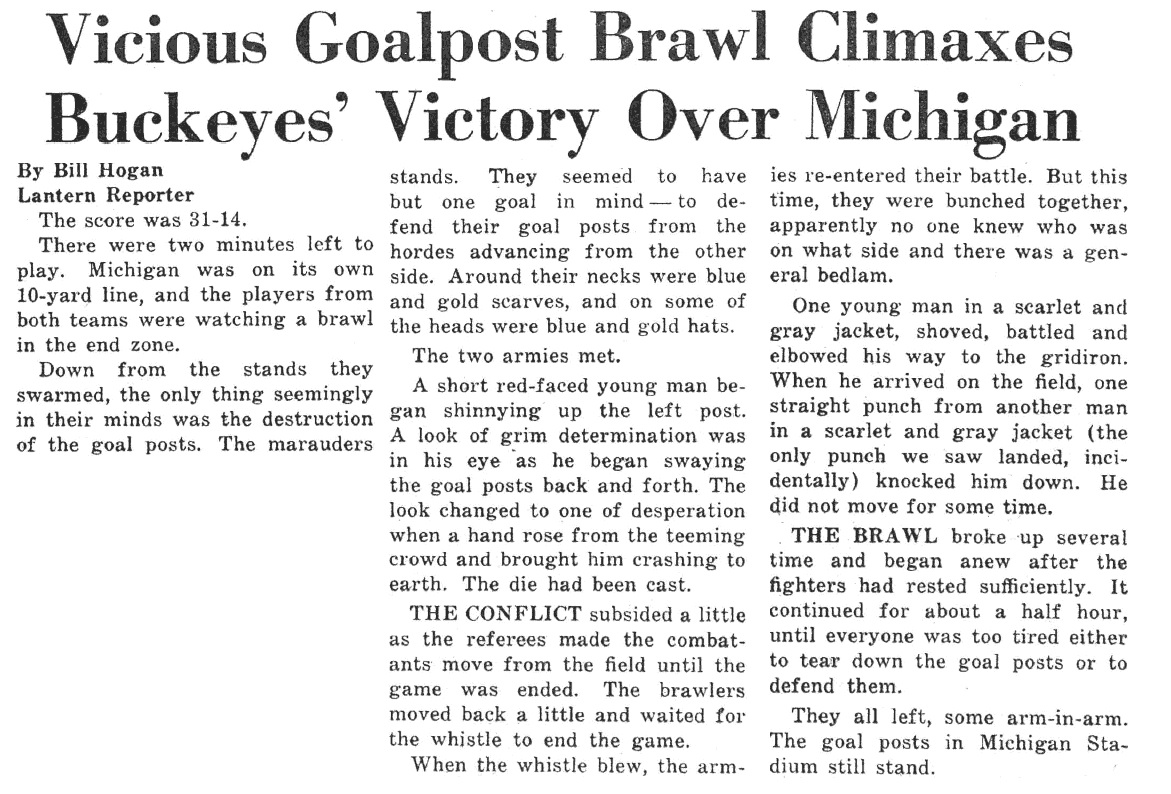 Goalposts are now closely guarded to prevent any postgame extracurriculars but you have to admit being able to take home not only a win for your team but a souvenir in the form of a wood shard from a goalpost would be a pretty cool story for the grandkids.