Ohio State just signed the No. 2 class in America, and there's certainly a lot to be excited about on both sides of the ball.
When we look at the class as a whole, there's no question that Urban Meyer and the coaching staff addressed virtually all of the team's greatest personnel needs. On offense, the class features a proven winner at quarterback, a strong group up front, and a number of different playmakers. 
Thanks to the star power and helping to fill some of the biggest holes on the roster, we are giving the offensive class high marks across the board.
Ohio State's 2017 Class – Offense

| Signee | Position | Hometown | Measurables | Rating |
| --- | --- | --- | --- | --- |
| Tate Martell | Quarterback | Las Vegas, NV | 5-foot-11, 203 pounds | ★★★★ |
| J.K. Dobbins | Running Back | La Grange, Texas | 5-foot-10, 200 pounds | ★★★★ |
| Trevon Grimes | Wide Receiver | Fort Lauderdale, FL | 6-foot-3, 202 pounds | ★★★★ |
| Jaylen Harris | Wide Receiver | Cleveland, Ohio | 6-foot-5, 210 pounds | ★★★★ |
| Elijah Gardiner | Wide Receiver | Kemp, Texas | 6-foot-5, 185 pounds | ★★★ |
| Wyatt Davis | Guard | Bellflower, CA | 6-foot-5, 310 pounds | ★★★★★ |
| Josh Myers | Tackle/Guard | Miamisburg, Ohio | 6-foot-6, 306 pounds | ★★★★ |
| Thayer Munford | Tackle | Massillon, Ohio | 6-foot-6, 320 pounds | ★★★★ |
Quarterback
Tate Martell is a bit of a controversial figure on the recruiting outlets. His height is clearly a question mark and there's nothing anyone can do to change that. 247Sports rates their players based on NFL Draft potential, so in a way it's actually surprising that the fine folks over there kept the Bishop Gorman signal-caller as a four-star prospect. 
Martell had previously been rated as a five-star by a few other outlets, but the most important thing is that he is absolutely is a five-star fit for the Buckeyes. He checks off all the boxes for the leader of an Ohio State offense and was a proven winner at the high school level. Martell has one of the quickest releases you will ever see on a recruiting tape and is fearless when running the ball. 
He is a pass-first player but has the speed and athleticism to get out of the pocket and use his legs when needed. Given the quarterback depth in Columbus, Tate Martell isn't a guy who's likely to play early on. However, the early enrollee is an ideal fit for Urban Meyer and Kevin Wilson. 
Running Back 
The Buckeyes wanted a pair of tailbacks in their 2017 class but ended up settling with one really good one in four-star J.K. Dobbins. At 5-foot-10 and 200 pounds, Dobbins isn't some scatback or change-of-pace player out of the backfield.
He's listed as the nation's No. 2 all-purpose back, and when people hear that term they sometimes think of more smallish players that could struggle to be the bell cow. The 2016 class also saw Ohio State sign the country's second-ranked all-purpose back, and while that elite specimen already has captured our hearts, it's important to note that Dobbins already has about 20+ pounds on him. 
The "all-purpose" label is absolutely fitting here as the Texas speedster is also a pass-catching threat out of the backfield. It's unfortunate that he suffered a season-ending injury on the first play of the 2016 campaign. Had he not, then Dobbins would have been a candidate to receive a fifth star, and we'd likely be hearing a lot more about one of the future stars of the Buckeye backfield. 
I've said it before, but Okudah and Dobbins are my personal favorite players in this class. The only reason this unit isn't getting a higher grade is because the Buckeyes would have preferred another back. Cam Akers would have been a huge score, but it's just not easy to land two of the nation's elite.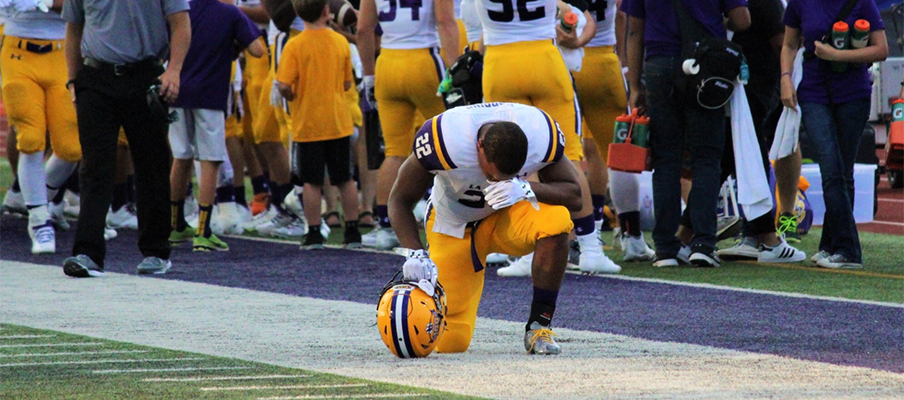 Wide Receiver 
Early on in the process, it looked like wide receiver and defensive back were going to be the two greatest strengths of the Buckeyes' class. For the wideouts, the unit is strong as a whole, but didn't quite end with the sizzle that many were expecting. 
First off, Trevon Grimes is going to be a star. He underwent ACL surgery in October after suffering the injury a few weeks prior, but I have no idea why so many recruiting sites felt it necessary to drop him down the rankings. The one-time five-star has the size and speed to be an impact player early on, depending on how his recovery goes. Grimes was a Buckeye lock for a very long time before pulling the trigger, and he is a huge addition to Zone6. 
Jaylen Harris may be one of the more physically impressive wideouts in America. He's definitely still raw, but his potential is through the roof. Ohio State waited a bit before pushing for a commitment, and they should be glad that those plans didn't backfire as schools like Tennessee and Penn State would have welcomed him at any time. 
Elijah Gardiner is going to be a bit of a project, but he's 6-foot-5 and possesses good speed, so that's a player that you can definitely take a chance on. He's unlikely to play early on, but after some time in the weight room, he could emerge as a very nice late addition. 
It's clear the Buckeyes wanted to add some size to the group, and they certainly accomplished just that. Still, the decommitment from Tyjon Lindsey does sting a little bit. It's never a lethal blow to lose a 5-foot-9, 160-pound slot receiver, but he does have a dynamic, shifty skill set that none of the other signees possess. 
With the departures at the position and more expected attrition to come, the addition of another polished pass-catcher would have been nice to see. In fact, it wouldn't have been too crazy to see upwards of five wideouts in the class. Let's say another pure receiver and then more of a playmaker like Youngstown's Lynn Bowden or someone in that mold. 
*Note: Brendon White will be listed as an athlete in the upcoming defensive review.
Offensive Line 
The offensive line wasn't quite as pivotal as it's been in past years. Fortunately for Ohio State, the staff was able to lock up the state's top lineman early on when Josh Myers – a five-star at the time – committed way back in January of 2015. Myers' stock has fallen a little bit since then, but it's mostly been due to his lack of experience as a pass-blocker thanks to a run-heavy high school offense. Regardless, the early enrollee will fit in nicely whether it be at guard or tackle. 
Five-star Wyatt Davis may very well be the gem of the class. The Californian played tackle at St. John Bosco but is rated as the country's top offensive guard. While he could man the outside in college he's primarily being looked at as an interior lineman. Davis is a guy who could make an immediate impact, especially with the departure of Pat Elflein and Billy Price sliding over to center. 
The Buckeyes saw offensive tackle Jake Moretti elect to stay home and play for Colorado, but they were able to land a good one on national signing day when four-star Thayer Munford made the call. While he was offered late in the process, that was likely due to some weight concerns and the staff wanting to see him show off his athleticism.
Urban Meyer and Co. got to see that first-hand when they went to watch a trimmed-down Munford play on the hardwood last month. At 6-foot-6 and 320 pounds, the Massillon star absolutely has the size to play tackle at the next level. A redshirt season is likely and he should have a year to grow and develop under the tutelage of Greg Studrawa. 
The unit should end up being a strength of the class. The biggest question may be surrounding Myers' ultimate position. If he does end up on the inside, then the Buckeyes could be looking to bring in three tackles for the Class of 2018. 
---
Overall, the offensive additions score a solid A-. Ohio State bolstered its offensive line by adding two five-star caliber players and a prospect in Munford who – while a bit of a project – could have some major potential down the road. The best quarterback room in the country is now even more competitive and Zach Smith has acquired some much-needed size at wideout.
After bringing in Jake Hausmann, Luke Farrell, and Kierre Hawkins a year ago, tight end really just wasn't a need this cycle. There was a handful of targets, but missing on them wasn't a huge loss by any means. The Buckeyes will certainly look to add at least one tight end to the fray for 2018, and they're currently in great shape with their top target who hails from the state of New York.
The biggest 2017 misses include players like Cam Akers (RB/Florida State), Tyjon Lindsey (WR/Nebraska), Donovan Peoples-Jones (WR/Michigan), and Trey Smith (OT/Tennessee).