The Spartans were the most feared soldiers in Greece in the fifth century B.C. Today, they're no match for a team of Buckeyes.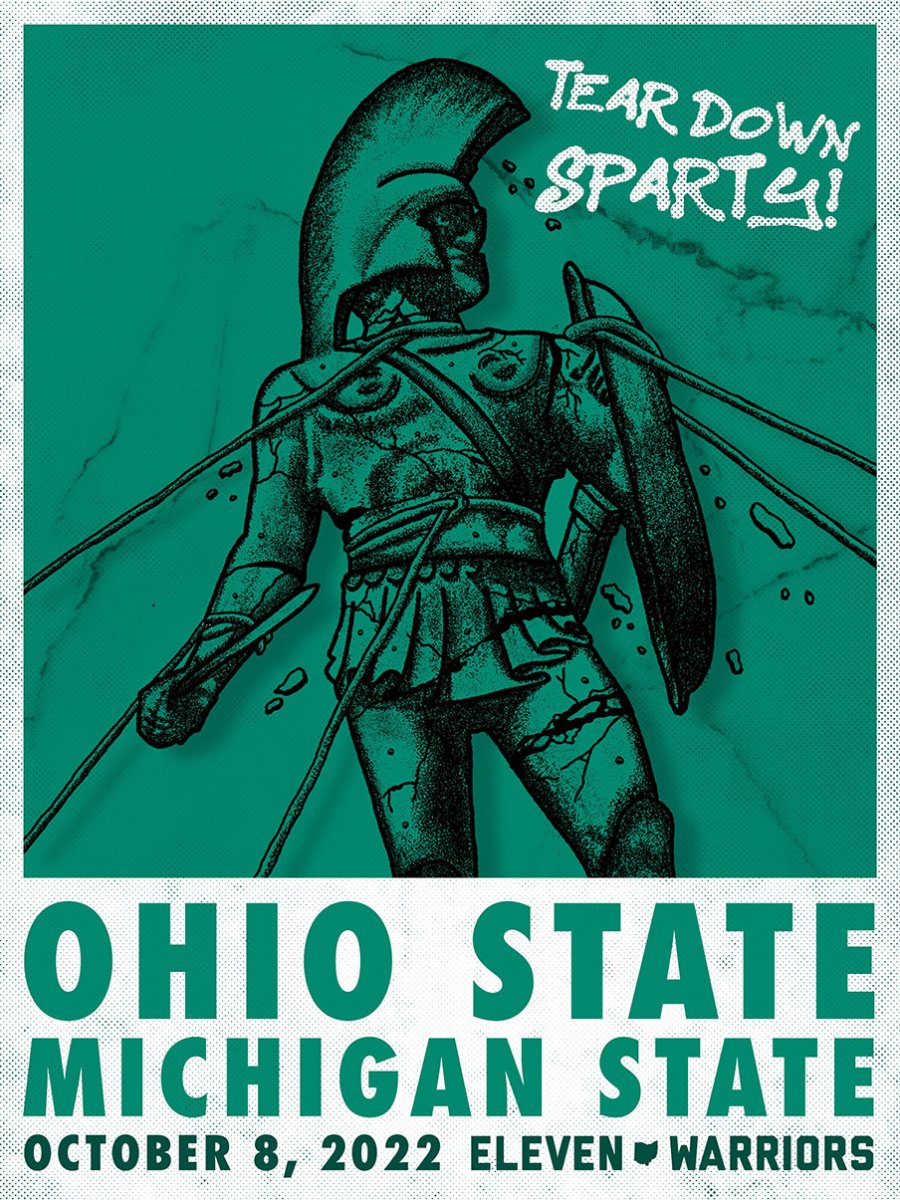 Ohio State will battle Michigan State in East Lansing on Saturday at 4 p.m. on ABC. The Buckeyes dominated the Spartans, 56-7, behind C.J. Stroud's six-touchdown performance last season. With Mel Tucker's squad spiraling after the first five games this year, Ryan Day, Stroud and company will look to produce the same result in 2022.
You can follow the poster's artist, Sam Harachis, on Instagram here to see more of his unique creations, including the "We Broke the U" tee featured on the Eleven Warriors Dry Goods and the first five Game Posters of the 2022 season.
If you'd like to print this poster out, you can download a high-resolution PDF from the link below. These should look sharp up to 18 inches by 24 inches.