Ohio State's spring game rosters are out, and for the most part it looks like it will be "good on good" as Ryan Day described with the Gray roster featuring Ohio State's first-team offense and the Scarlet the first-team defense.
With a quarterback battle still raging on, both Justin Fields and Matthew Baldwin are on the Gray roster, featuring the first-team offense, but Day said he expects multiple players to play for both teams, and Fields and Baldwin seem likely candidates.
Here's a look at the Scarlet team, which features the first-team defense and will be head coached by new co-defensive coordinator Greg Mattison: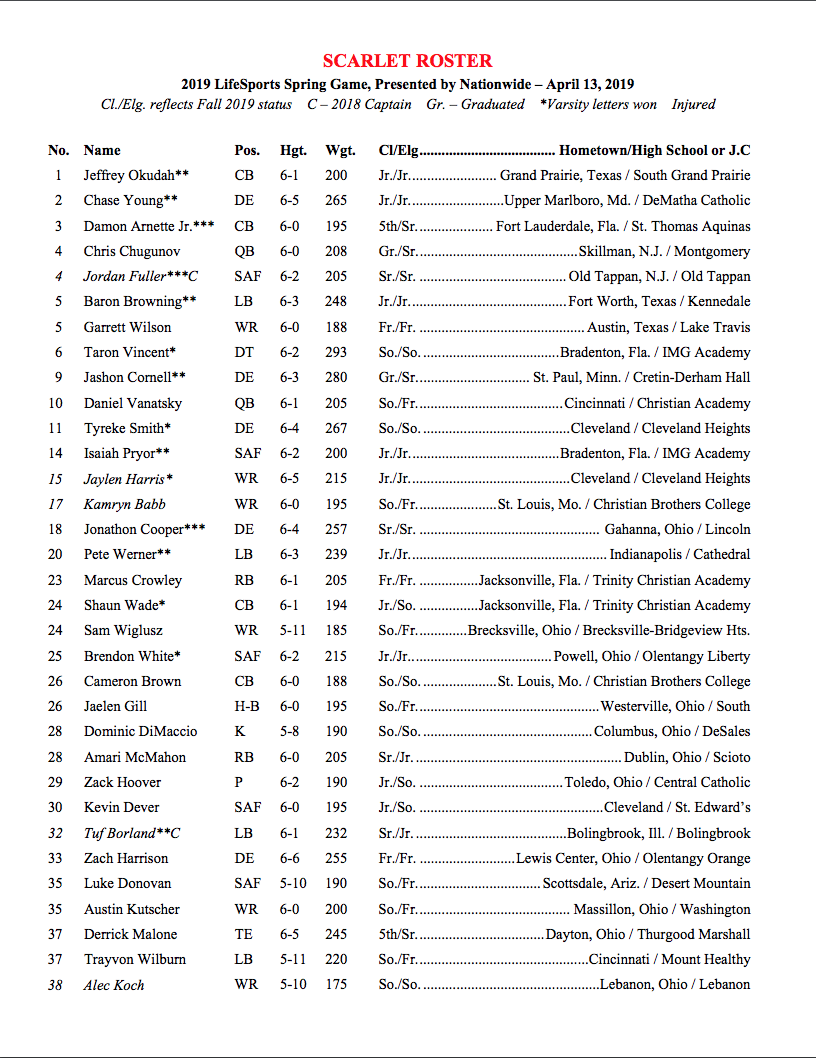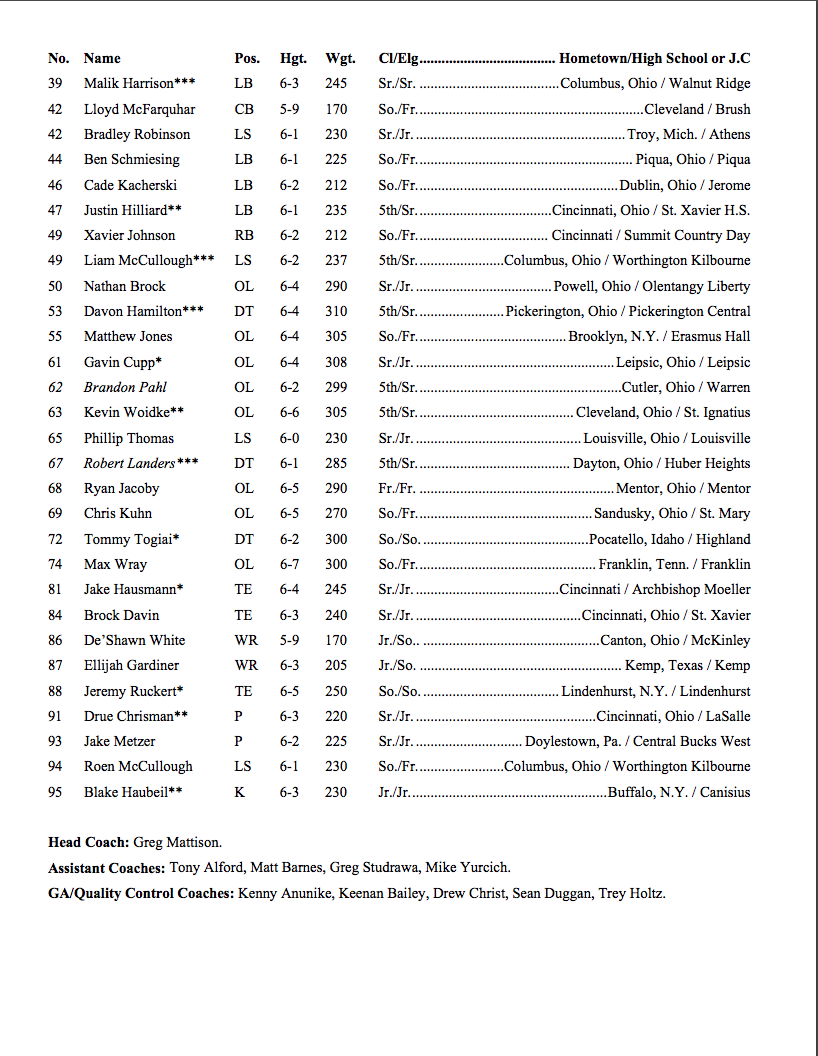 And here is a look at the Gray roster, which features the first-team offense and will be led by wide receivers coach Brian Hartline: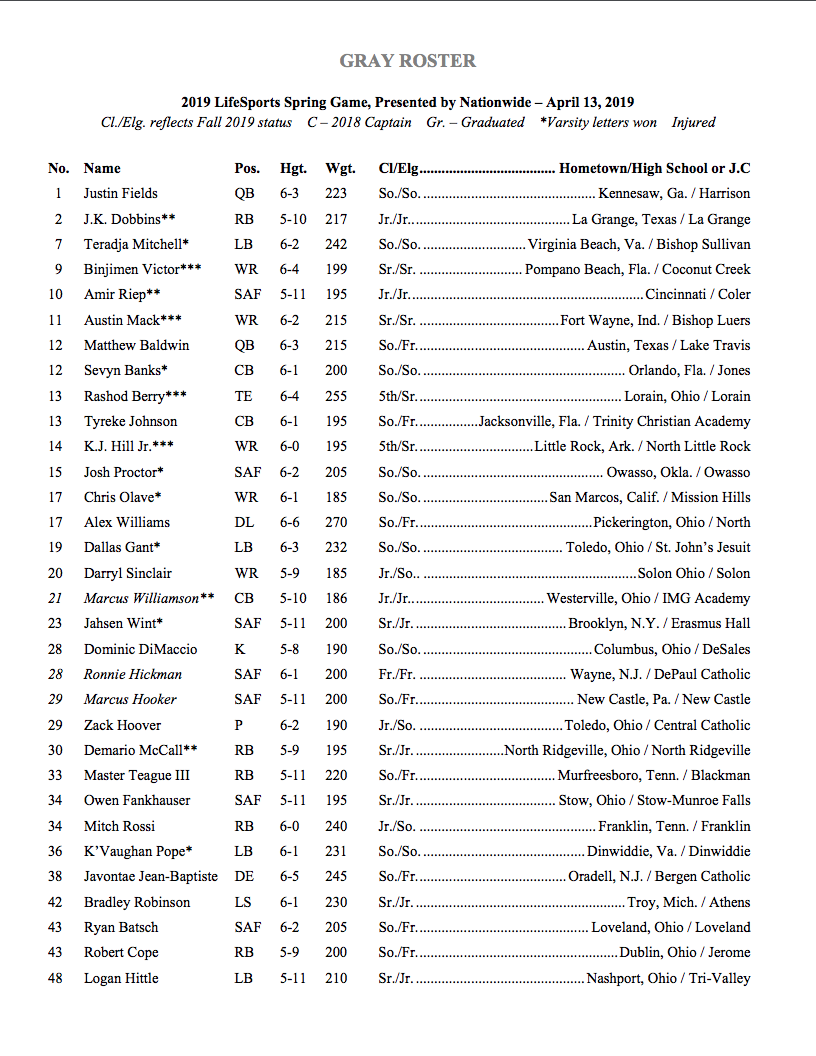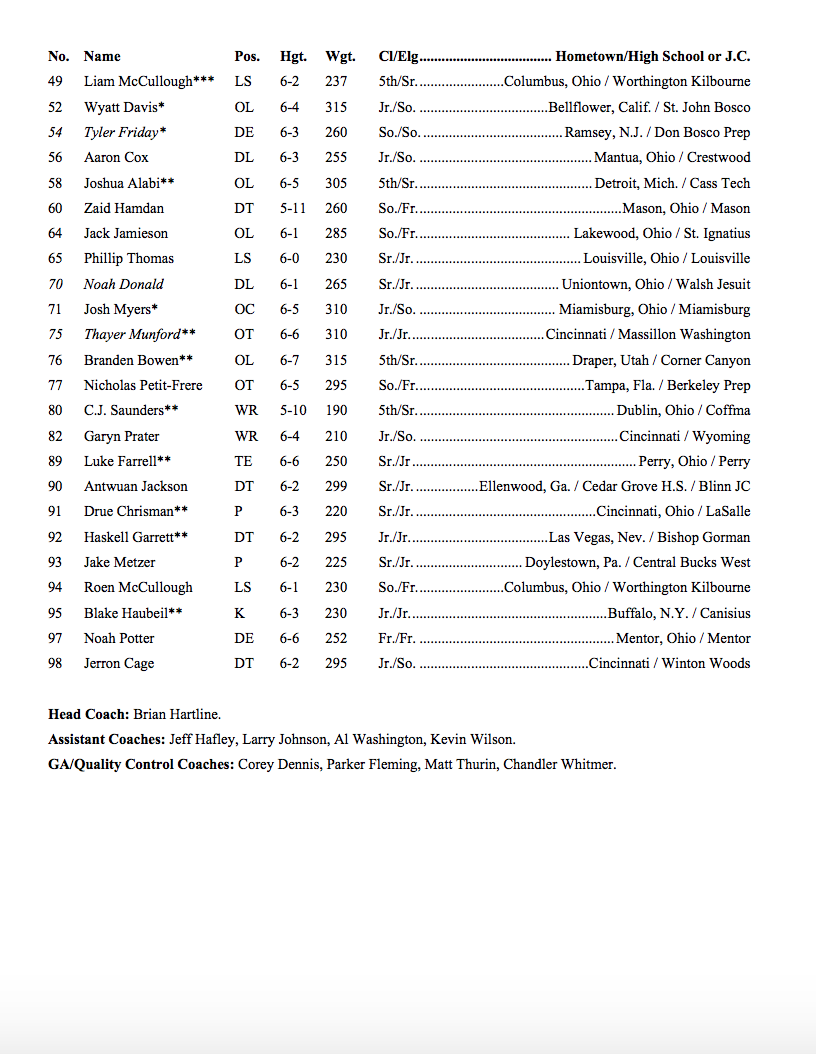 The roster also lists a few injured scholarship players who will not see action on Saturday: Jordan Fuller, Jaylen Harris, Tuf Borland, Kamryn Babb, Robert Landers, Marcus Williamson, Ronnie Hickman, Marcus Hooker, Tyler Friday and Thayer Munford.
The Spring Game will kick off Saturday at noon in Ohio Stadium. Tickets are still available through Ohio State's ticket website, but they are going fast with a limited seating capacity due to ongoing stadium construction.