Ohio State's season football tickets are never just disposable pieces of cardstock granting pilgrims admittance to the concrete cathedral on the banks of the Olentangy; they're intricate pieces of art to be cherished and preserved.
This year's rendition is no different. Ohio State's design team came through once again, giving each ticket an artistic closeup shot of a portion of the best uniform in college football.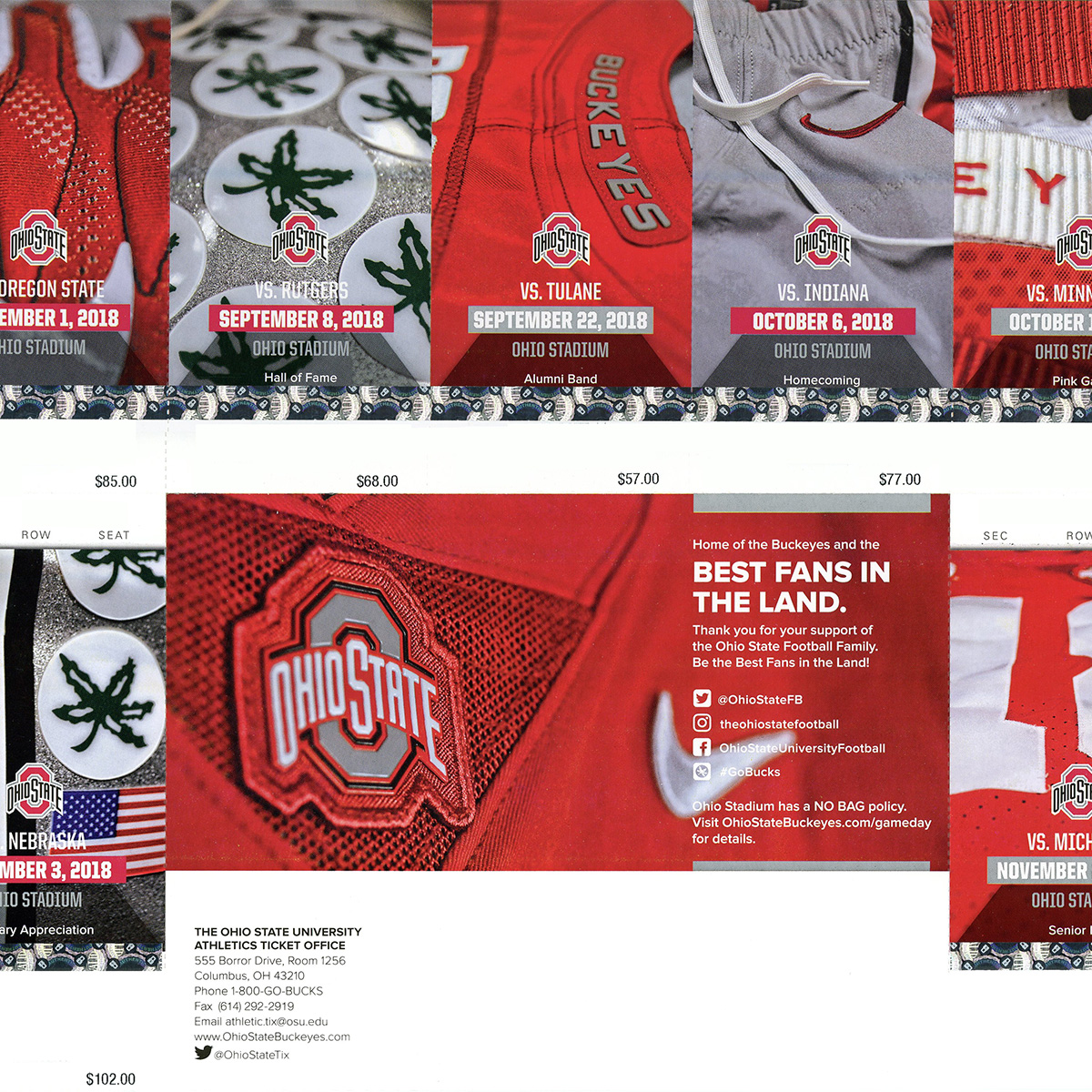 The full home slate for the 2018 season and face value for each season ticket is as follows:
9/1 Oregon State: $85
9/8 Rutgers (Hall of Fame): $68
9/22 Tulane (Alumni Band): $57
10/6 Indiana (Homecoming): $77
10/13 Minnesota (Pink Game): $82
11/3 Nebraska (Military Appreciation): $102
11/24 Michigan (Senior Day): $168
Most importantly, the distribution of season tickets is a strong indicator that Buckeye football season is nearly upon us. Let us rejoice.