Ohio State held its first Dad's Day in 1921 when Purdue came to town to face the Buckeyes. The home team won that game, 28-0, and for the better part of the next five decades, OSU honored dads at a home football games.
In 1968, mothers were discovered and the event was renamed "Parents' Day." Which leads to an awesome point of trivia: Ohio State has won a national championship every time the football program replaced Dad's Day with Parents' Day.
Quick, get Dad's day back on the agenda.
This Father's Day, join us for a stroll through Ohio State football game programs celebrating Dad's Day through the years.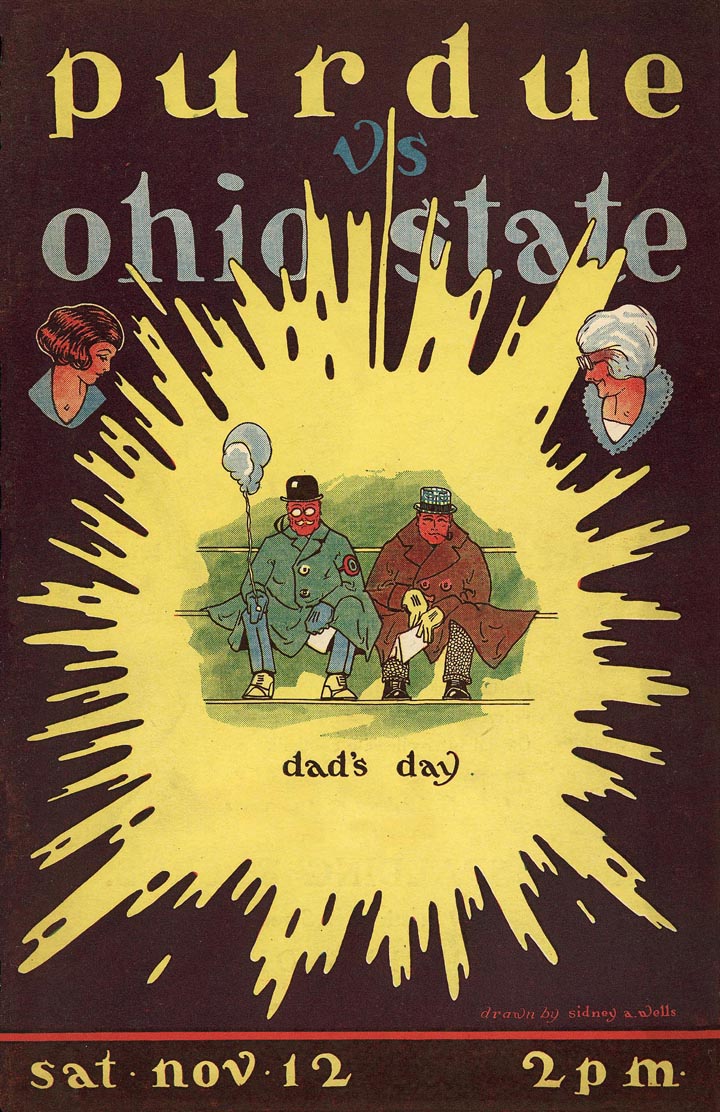 PURDUE – November 12, 1921
The first Dad's Day was played a year before Ohio Stadium opened with the game held at nearby Ohio Field. The program for that game features noted Buckeye fan Theodore Roosevelt making Ohioan Warren G. Harding cheer for Purdue. We think.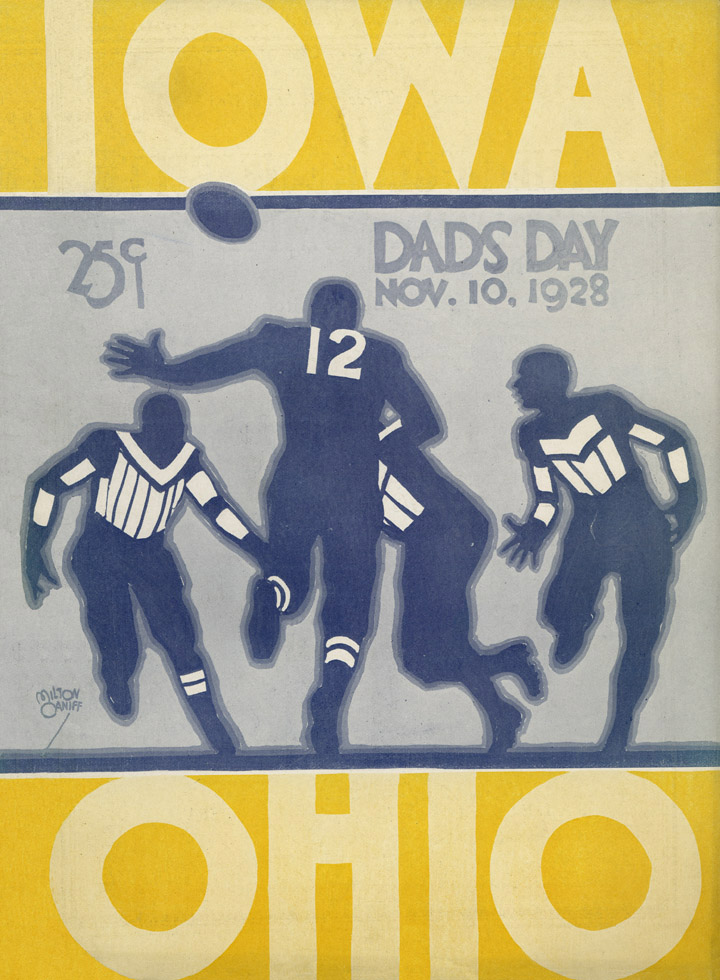 IOWA – November 10, 1928
A lot of these covers are just fun to look at and that's no different for this one from Iowa's visit to Ohio Stadium in 1928. The plan for this program was clearly: Give me some of that Art Deco, but not too much because, hey, we're in the Midwest. But keep the Tron stuff!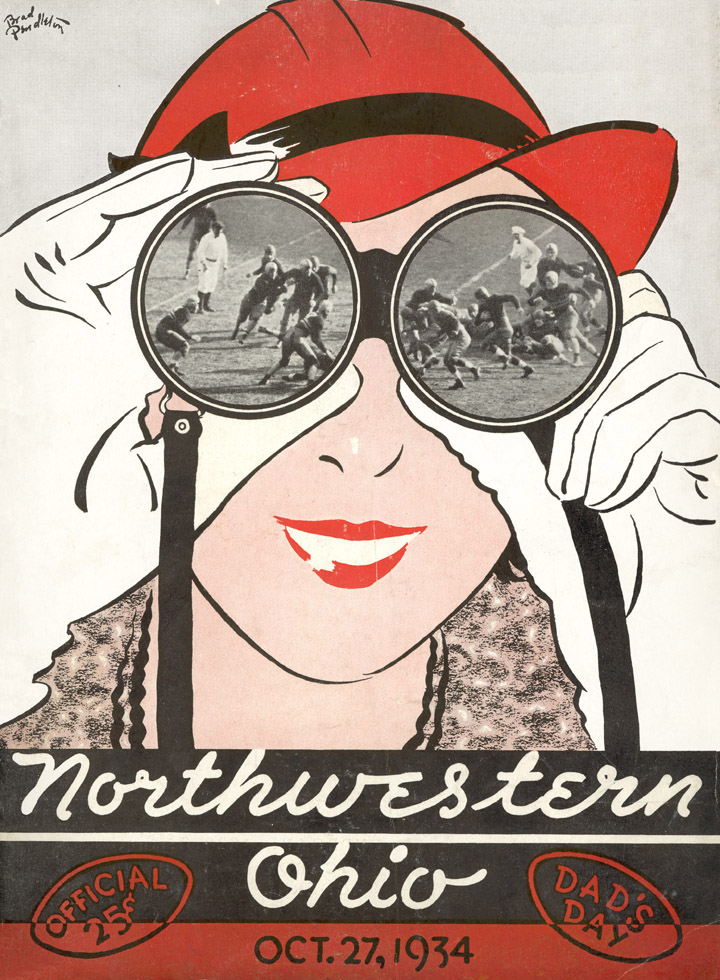 NORTHWESTERN – October 27, 1934
Motion to make referees dress like pastry chefs again.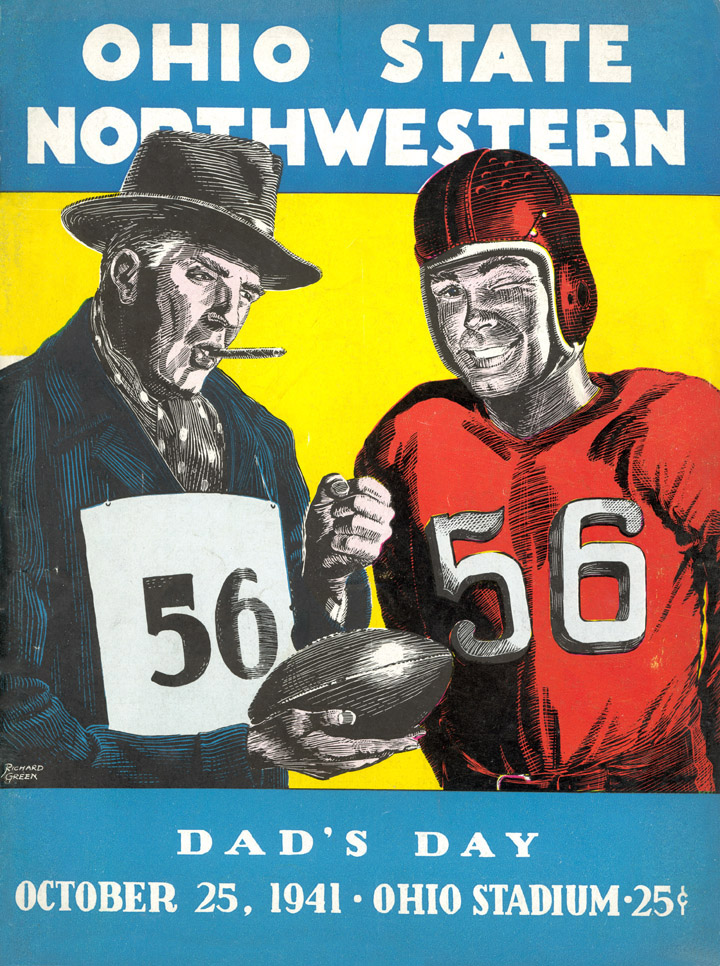 NORTHWESTERN – October 25, 1941
The 40s were wild. No. 56 probably played quarterback in that game. And nose tackle. Oh, and do you want to know why dad is smoking and shaking his fist? It's because he hates the color rush concept just as much as your dad does.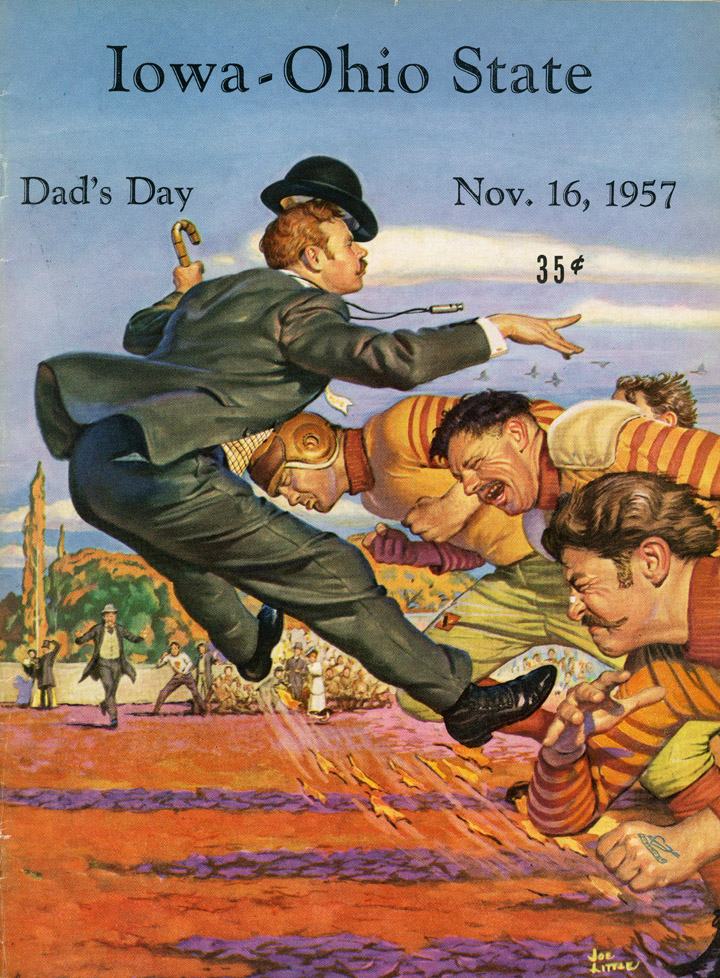 IOWA – November 16, 1957
After nearly three decades, the cost of a football game program at Ohio State has risen to 35¢. But they're funnier! No, seriously, why are they pummeling a coach? And how many people had tattoos on their hands in 1957?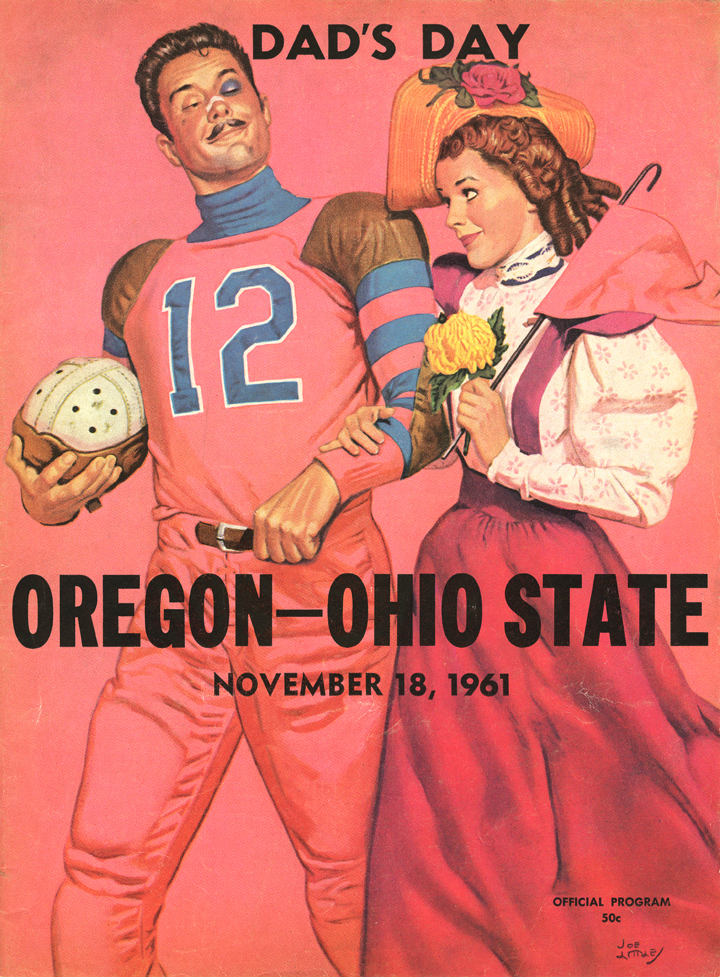 OREGON – November 18, 1961
It's 1961 and football game program designers across America loved them some Mad Magazine. I mean, just look at this masterpiece.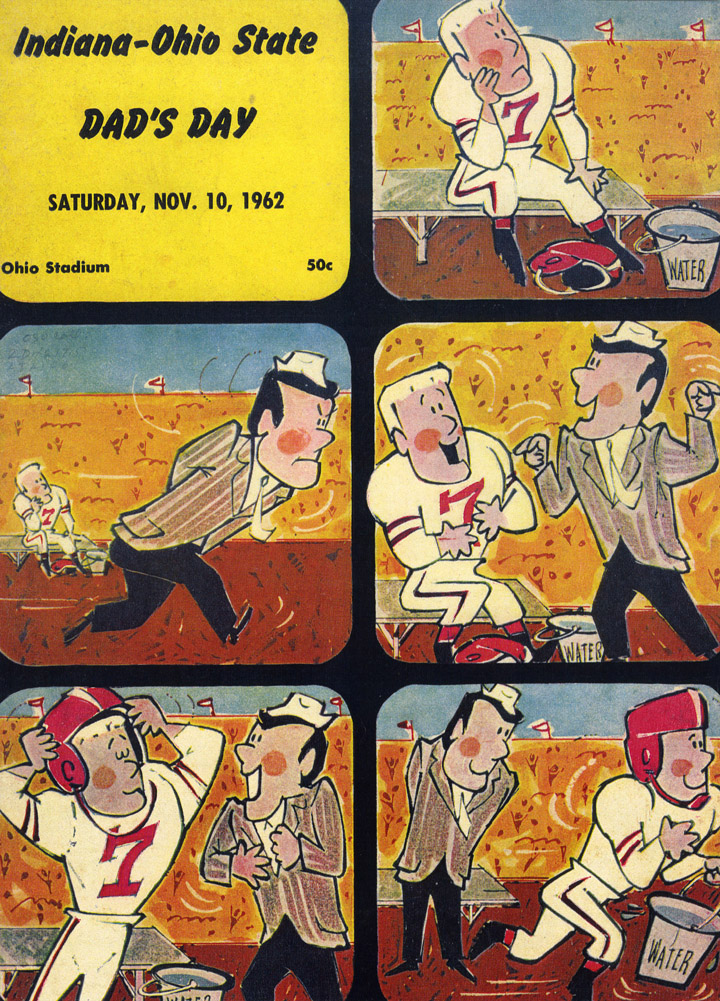 INDIANA – November 10, 1962
Mad Magazine continues to influence program design, but the coach gets his long awaited revenge from 1957, at least.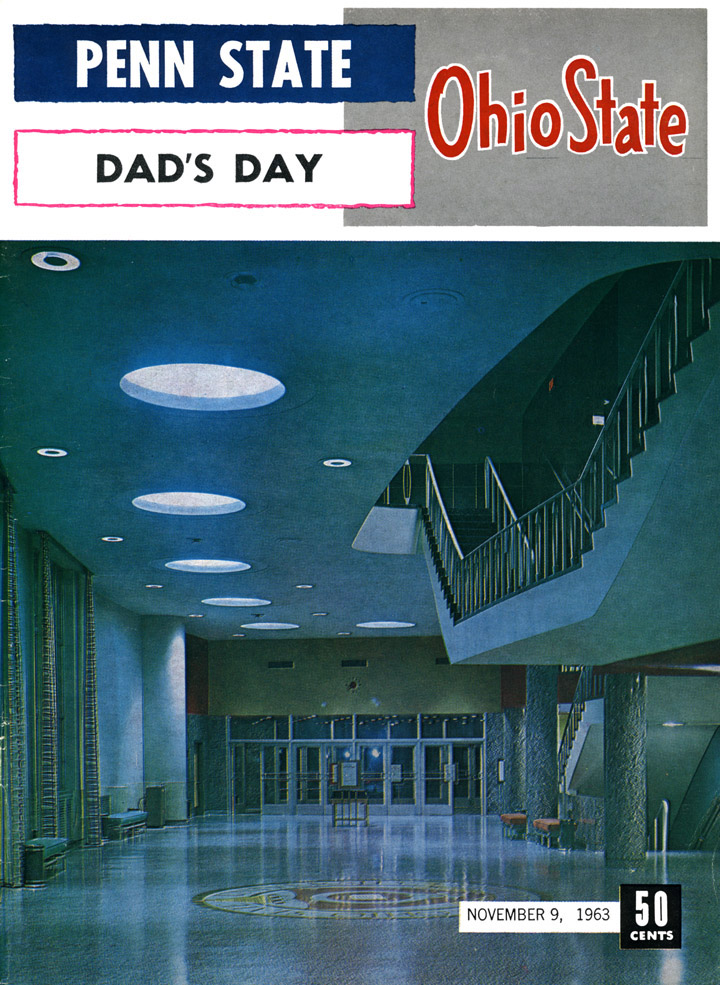 PENN STATE – November 9, 1963
Fine, Stanley Kubrick. You can design one game program. But only one!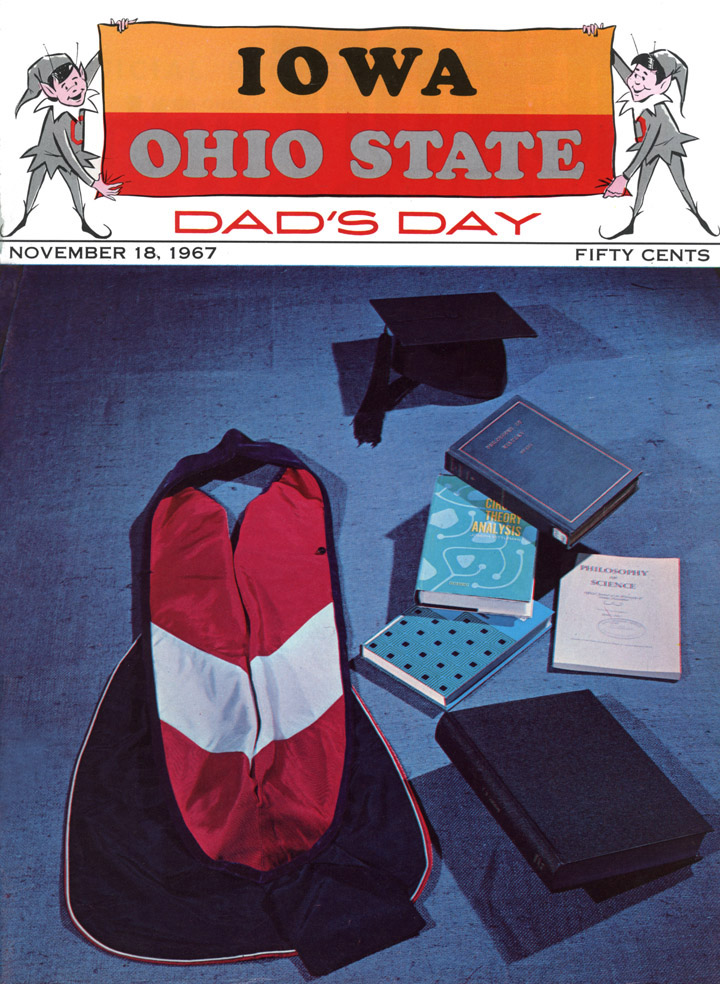 IOWA – November 18, 1967
Ohio State held its final Dad's Day in 1967. The photo used for the program cover that day was fine. The header featuring Buckeye elves, however, is next level.
Game programs courtesy of The Ohio State University Archives