It's disappointing not making the playoff, but Ohio State has a pretty nice consolation prize in that they get an opportunity to reenact many Rose Bowl matchups of old, and also get revenge for some semi-recent losses (in a geological sense) at the hands of the Trojans.
No. 8 Southern California vs. No. 5 Ohio State in the @CottonBowlGame pic.twitter.com/B73Bwj5338

— College Football Playoff (@CFBPlayoff) December 3, 2017
USC finished the season 11-2, and was most recently seen beating Stanford 31-28 to win the Pac 12 Championship. They've got some great players in Sam Darnold and Ronald Jones, and it should be a fun game to watch and hopefully will provide Ohio State and Urban Meyer with a marquee bowl season win to take away some of the bitter taste from the loss to Clemson.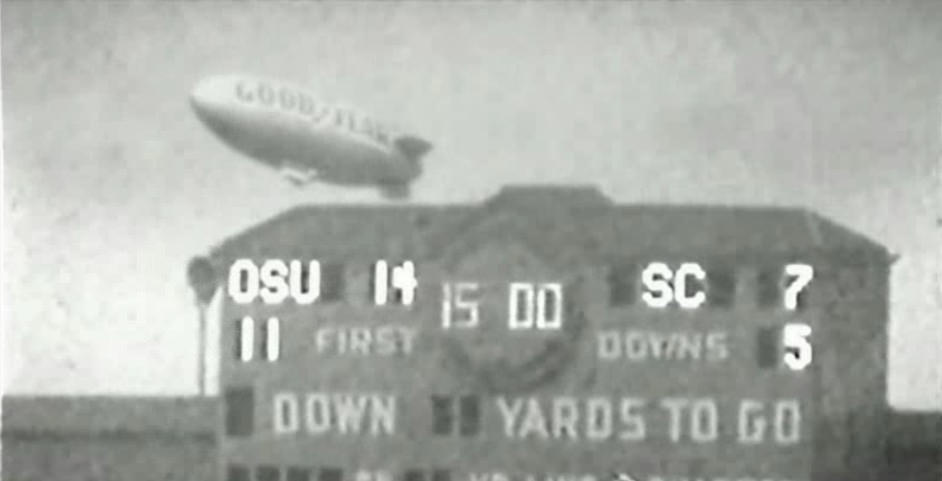 Ohio State and USC have played 23 times, with USC leading the series 13-9-1.
Ohio State hasn't beaten the Trojans since the 70s, which means they're definitely due for a loss.
The teams will play in Dallas on December 29th, at 8:30 pm. And it will be awesome, especially if Ohio State uses it as an excuse to take out some frustrations on an old rival.