There's still one stadium in the new Big Ten where Ohio State hasn't won.
Ohio State suffered a 34-27 loss in its only previous game at Nebraska's Memorial Stadium on Oct. 8, 2011.
The Buckeyes will have another chance to notch their first win in Lincoln when they play the Cornhuskers in their seventh game of the 2017 season.
Looking ahead to that contest, the question is how hard the Buckeyes will have to work to get that win.
Ohio State cruised to a victory over Nebraska last year, walloping the Cornhuskers to a final score of 62-3 on Nov. 5 in Columbus.
Playing on the road, of course, is always a different animal. Lincoln is the furthest Ohio State will play away from home during the regular season. At first glance, Nebraska appears to be the second- or third-toughest road game on the regular-season schedule (former Eleven Warriors football beat writer Eric Seger ranked it third, behind Michigan and Iowa).
If there's a trap game for Ohio State on the 2017 schedule, this could be it.
Nebraska was clearly overmatched in last year's game, so the Cornhuskers will need to be better on both sides of the ball to seriously challenge the Buckeyes. The Cornhuskers lost some of their most productive players from last season on both sides of the ball, so Nebraska coach Mike Riley appears to have his work cut out for him. The Cornhuskers still have enough talent, though, to potentially be a dangerous team by the second half of the season.
OFFENSE
Nebraska's offense will feature a new starting quarterback in 2017 for the first time in nearly four years.
Tommy Armstrong Jr., who replaced an injured Taylor Martinez early in the 2013 season and had been Nebraska's primary quarterback ever since, finally exhausted his eligibility last season. Armstrong finished his Nebraska career as the Cornhuskers' all-time leading passer, but a new quarterback could mean a new-look offense, and that could prove to be a good thing for the Huskers.
While Armstrong was a great athlete who made enough plays to retain his starting job and set school records in the process, he was never a great pocket passer. Armstrong's replacement, Tanner Lee, has the potential to be.
Lee, who transferred to Nebraska from Tulane, wasn't great for the Green Wave; he completed only 55.1 percent of his passes as a freshman in 2014 and only 51.8 percent as a sophomore in 2015 before transferring. That said, he has an NFL-caliber arm and will have much more talent around him at Nebraska. With another year of development under his belt, Lee has the tools to make Nebraska's passing offense significantly better.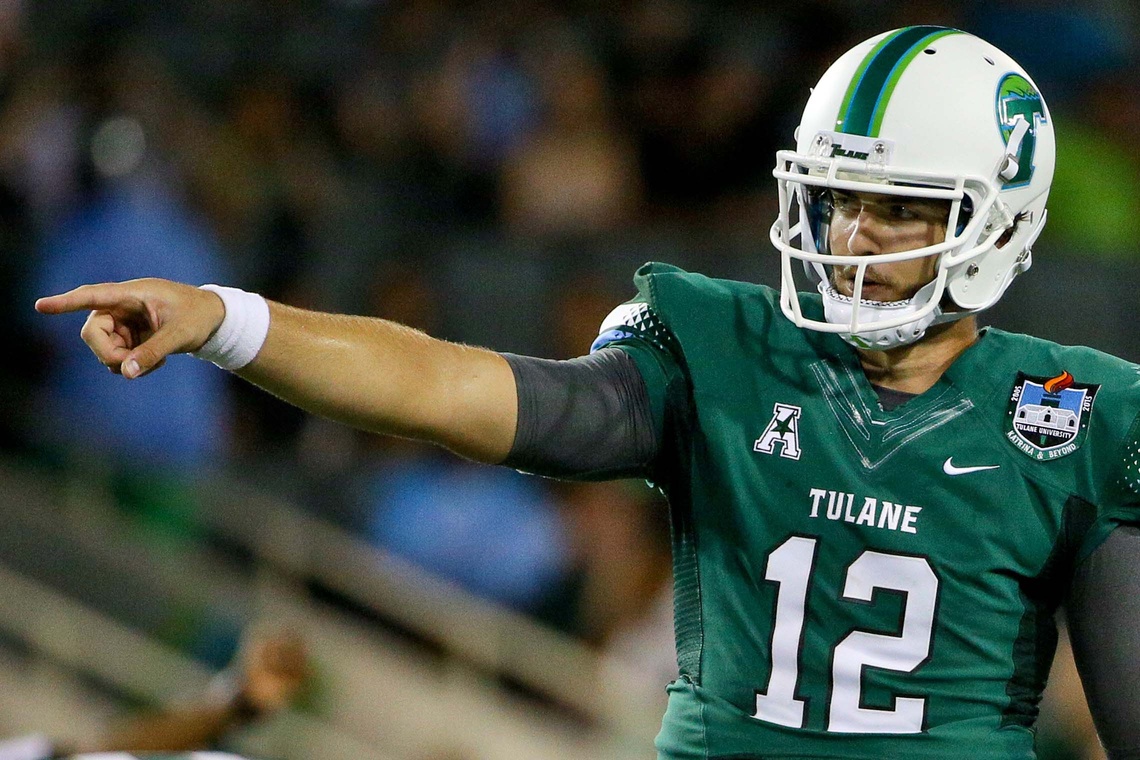 Riley and offensive coordinator Danny Langsford have traditionally run a pro-style offense dating back to their days at Oregon State, so Lee appears to be a more natural fit.
That could open up more opportunities for Nebraska's receivers to make plays, but Lee won't have many proven targets to throw to. Five of the seven players who had double-digit receptions for the Cornhuskers last year were seniors. The team's top returning receiver is Stanley Morgan Jr., who had 33 receptions for 453 yards and two touchdowns last year. De'Mornay Pierson-El has been a dynamic playmaker as a punt returner, but he hasn't had much production as a receiver in his first three seasons as a Cornhusker.
Nebraska also lost its two leading rushers from last season in running back Terrell Newby and Armstrong. Lee isn't expected to offer much as a runner, so the Cornhuskers need at least one playmaker to emerge at running back. The leading returning rusher from last season is Devine Ozigbo, who had 97 carries for 412 yards and five touchdowns. He'll compete with Tre Bryant and Mikale Wilbon for the starting job in fall camp.
NEBRASKA FILE

| | |
| --- | --- |
| Head Coach | Mike Riley (3rd season, 15-11 at Nebraska) |
| 2016 Record | 9-4 (6-3 in Big Ten) |
| 2016 Postseason | Lost to Tennessee, 38-24, in Music City Bowl |
| Biggest Losses | QB Tommy Armstrong Jr., WR Jordyn Westerkamp, SS Nate Gerry |
| Biggest Returnees | LT Nick Gates, WR Stanley Morgan Jr., WR/PR De'Mornay Pierson-El |
| Summary | Lack of returning playmakers could keep Cornhuskers from contending. |
| Matchup | Oct. 14 in Lincoln, Neb., kickoff time TBA  |
The Cornhuskers should be solid on the offensive line as they have returning starters at both tackle and guard positions. The star of the unit is left tackle Nick Gates, a third-team All-Big Ten selection last year who ranks as one of the conference's best returning offensive linemen.
Nebraska ranked ninth in the Big Ten last year in total offense (380.8 yards per game) and sixth in scoring offense (26.5 points per game). The Cornhuskers will need to be more productive to be a serious contender in the conference. A lack of returning skill-position players makes it tough to predict that they will be, but the upside of Lee and experience up front gives them a chance.
DEFENSE
Nebraska fired its Banker, then made a big investment, in an effort to improve its defense this offseason.
Riley fired defensive coordinator Mark Banker, who he had worked with for all but one season since 1996, in January. Riley replaced Banker with former Connecticut head coach Bob Diaco, who will receive $825,000 this season, making him the highest-paid assistant coach in Nebraska history, according to Omaha.com.
From an overall statistical standpoint, Nebraska's defense wasn't bad last season. The Cornhuskers ranked 30th nationally in total defense (363.7 yards allowed per game) and tied for 33rd in scoring defense (23.9 points allowed per game). But the Cornhuskers did have a few really bad games – in particular, allowing 62 points and 590 yards at Ohio State, but also allowing Iowa to score 40 points in their regular-season finale and allowing Tennessee to score 38 points on 521 yards in the Music City Bowl.
Nebraska's 2017 defense will look different in regards to both scheme and personnel. With Diaco as coordinator, the Cornhuskers will use a 3-4 defensive front. They'll need to fill their new-look defense with some new players, as they lost from leading tacklers from last season at all three levels of the defense.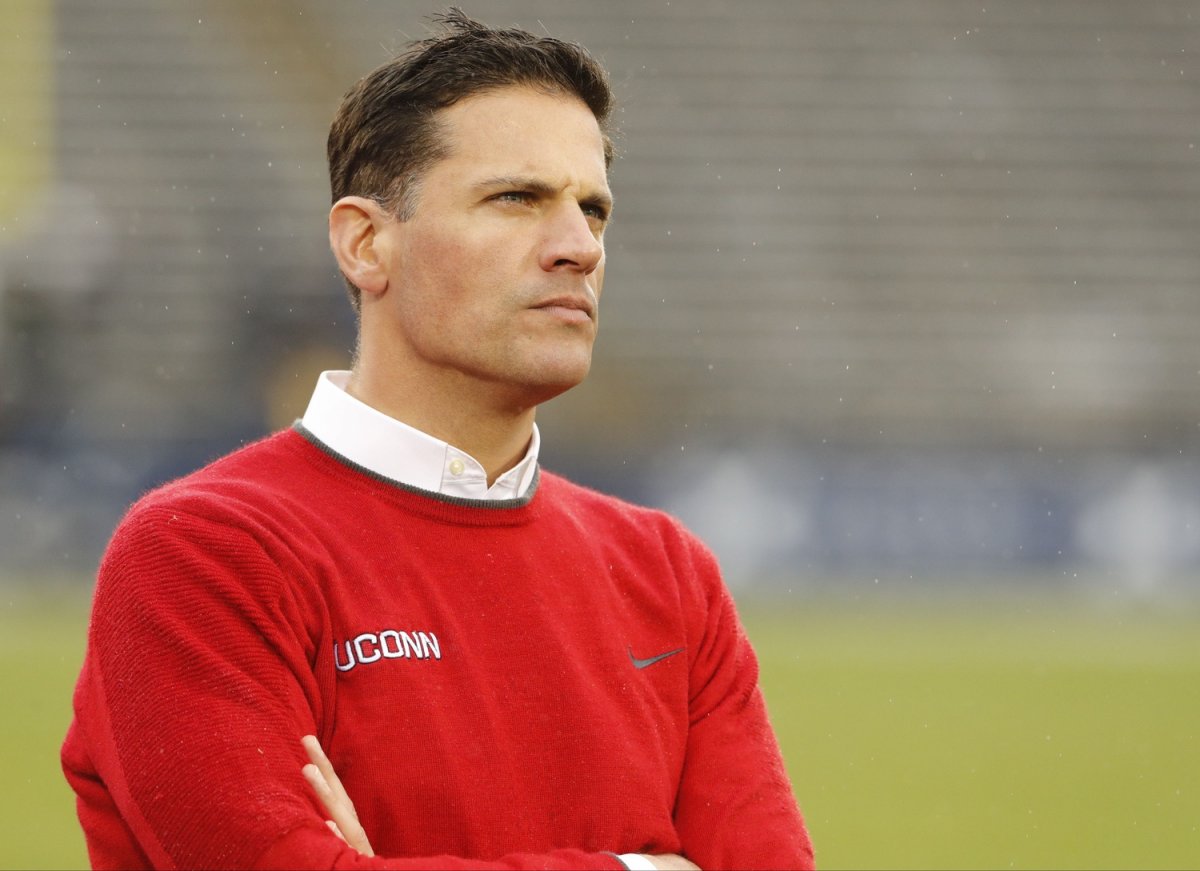 On the front line, Nebraska has to replace defensive end Ross Dzuris and defensive tackle Kevin Maurice, who led the Cornhuskers in tackles for loss and total tackles by defensive linemen in 2016. Nebraska's two most productive tacklers at linebacker from 2016, Josh Banderas and Michael Rose-Ivey, were also seniors last season. Key returners in the new front seven will include nose tackle Mick Stoltenberg, defensive end Freedom Akinmoladun and linebacker Dedrick Young II, but the Cornhuskers don't appear likely to have any stars in the front seven.
Nebraska looks stronger in the secondary, although they have lost a couple key players in that unit. The Cornhuskers' best defensive player last season was strong safety Nate Gerry, who ranked second on the team with 74 tackles, recorded four interceptions and earned second-team All-Big Ten honors. The Cornhuskers' top cornerback, Chris Jones, is expected to miss four to six months after recently undergoing surgery to repair a torn meniscus. Nebraska still has one potential star at cornerback in sophomore Lamar Jackson, while Joshua Kalu, Kieron Williams, Aaron Williams and Antonio Reed give Nebraska plenty of experience at safety.
With many less experienced players taking on key roles in a new defensive scheme, it's tough to predict how effective the Cornhuskers will be this upcoming season. Diaco has a strong track record of building successful defenses, so there's reason to be optimistic about the unit he'll build, but he'll have his work cut out for him with a lack of proven talent.
---
Nebraska has been consistently mediocre since joining the Big Ten, losing exactly four games in five of its first six seasons in the conference. Considering how many key players the Cornhuskers lost from last season, combined with a lack of players who project as stars, it's hard to see Nebraska being much better than that this season.
Even so, a game in Lincoln certainly shouldn't be overlooked. While the Cornhuskers haven't won many big games in the conference yet, they have been competitive in most. Riley's Cornhuskers upset a previously undefeated Michigan State team in 2015 and forced overtime against Big Ten West champion Wisconsin in 2016.
Ohio State will likely be at least a touchdown favorite for this year's game – ESPN's Football Power Index gives the Buckeyes a 95 percent chance of winning – but this one still has the potential to be a threat. It falls the Saturday before the bye week, so the Buckeyes will be playing their seventh straight game, and they'll have a trip to get there. Nebraska will be playing its seventh straight game before a bye week too, and we'll have a better idea by then if the Cornhuskers are a contender, but the Buckeyes need to plan on bringing their A-game to Memorial Stadium.