Kerry Coombs' pipeline to the NFL seems like an annual tradition. But it started with Denver Broncos cornerback Bradley Roby, a three-star Jim Tressel recruit that Coombs and Urban Meyer molded into a first-round pick of the 2014 NFL Draft.
Roby returned to his old collegiate unit room Friday to mentor young Bucks ranging from potential 2018 first-round pick Denzel Ward to JUCO transfer Kendall Sheffield to five-star freshmen Jeffrey Okudah and Shaun Wade.
Ohio State's video team released the video posted above and Coombs, the staff's most deft user of hashtags, shared the picture below on his Twitter account: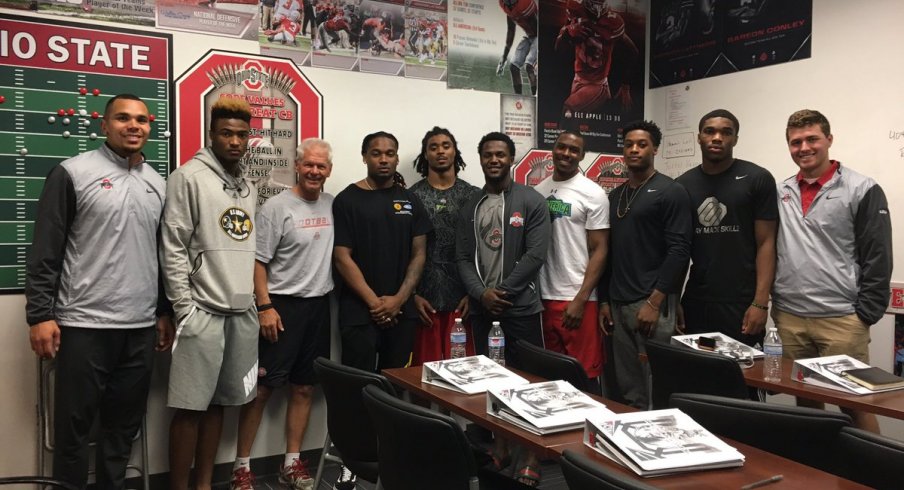 The past helping the future prosper: A key tenet of tradition.
Follow Eleven  WarriorsFacebook, Twitter, Instagram and YouTube