Although the Buckeyes will need to win at least 11 (if not 12 or 13) games just to make the College Football Playoff, it's only natural to look ahead at the potential for a national championship when previewing an Ohio State football season.
That's certainly been part of the conversation leading up to the 2017 season. Ohio State is ranked second in the preseason editions of both the AP Top 25 and the Coaches Poll. Equipped with an accomplished starting quarterback, a new offensive coordinator and a talent-loaded defense, Ohio State is expected to remain at or near the top of the national rankings all season long.
Alabama, the only team ranked ahead of Ohio State in both major polls, stands out as the Buckeyes' top competition for a national title. But there are plenty of other contenders lurking just behind them who could also have the goods to win this year's championship.
Each of the Power Five conferences appears to have at least two teams that could be factors in this season's championship hunt. As part of our continuing 2017 Season Preview here at Eleven Warriors, we take a look around the nation at which teams appear to be the strongest title contenders – and a look at what that all means for Ohio State.
ACC

Top contenders: Florida State, Clemson
As the defending national champion and the team that ended Ohio State's season last year, Clemson deserves a place on any list of preseason contenders. The Tigers don't have Deshaun Watson anymore, so their championship hopes could hinge on how well new starting quarterback Kelly Bryant plays, but the Tigers still have one of college football's most talented teams, especially on the defensive side of the ball.
The consensus preseason favorite to win the ACC, however, is Florida State. The Seminoles pair a star-studded defense of their own with a potential Heisman candidate in quarterback Deondre Francois. Ranked No. 3 in both polls entering the season, Florida State could be as dangerous as any team in the nation if its offensive line play improves.
A third potential championship contender is the ACC is Louisville. The Cardinals looked like a serious championship contender early last season, but they too were ultimately done in by poor offensive line play. The Cardinals don't have as much overall talent as Florida State and Clemson, but the return of Heisman Trophy-winning quarterback Lamar Jackson gives them a chance.
Big 12

Top contenders: Oklahoma, Oklahoma State
The Big 12's hopes of sending a team to the College Football Playoff – which the conference has only done once in the last three years – will likely depend on how well the winner of "Bedlam" performs before and after that game. Oklahoma and Oklahoma State, which play each other on Nov. 3 in Stillwater, are the conference's two primary playoff candidates.
Oklahoma, which plays its second game of the year at Ohio State on Sept. 9, returns quarterback Baker Mayfield and should once again have one of college football's most explosive offenses. Oklahoma State, which has a potential Heisman candidate of its own in quarterback Mason Rudolph, might need to run the table due to an underwhelming non-conference schedule but has enough talent to potentially do so.
Kansas State could emerge as a sleeper contender in the Big 12, but the Wildcats are unlikely to be a serious factor in the national title race. TCU should bounce back from its disappointing 2016 season, while Texas should make a leap forward with Tom Herman as head coach, but neither team is positioned to be a championship contender in 2017.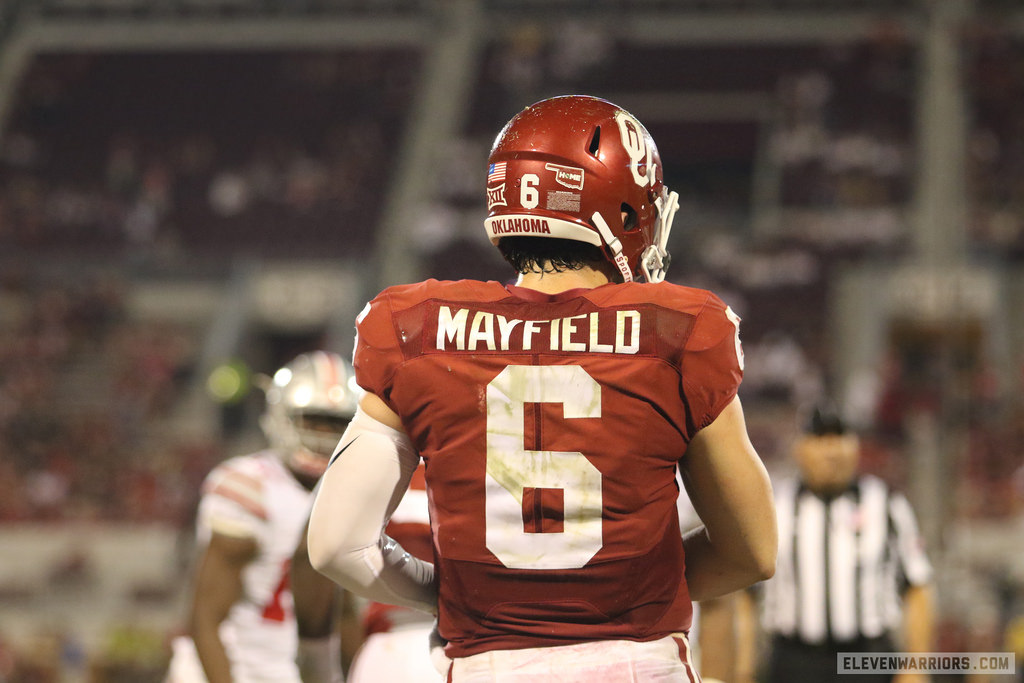 Big Ten

Top contenders: Ohio State, Penn State
Ohio State, Penn State, Michigan and Wisconsin were all in the College Football Playoff conversation last season. As outlined last week in our Big Ten preview, it's likely those four teams will battle for the conference crown and a potential playoff spot again this year.
Penn State, which beat Ohio State last year and went on to win the Big Ten title, appears to again be the Buckeyes' top in-conference competition. With Trace McSorley back at quarterback and two AP preseason All-Americans in running back Saquon Barkley and tight end Mike Gesicki, Penn State should have one of the nation's best offenses and be a real contender both in the conference and nationally.
Wisconsin is the favorite to win the Big Ten West, which makes it a real threat to win the conference championship, but the Badgers still might be a step below contending for a national title. Michigan has enough talent to make a run, but losing 17 starters from last year could prove too much to overcome.
Pac-12

Top contenders: USC, Washington
With Sam Darnold projected as this year's Heisman Trophy favorite, the University of Southern California is the most popular choice to win the Pac-12 and earn a College Football Playoff berth. The Trojans enter the season with the nation's longest active winning streak, having won their final nine games of last season, and appear poised to seriously contend for a national title for the first time since the NCAA levied sanctions against the program in 2010.
The Pac-12's most complete team might still be Washington, which returns numerous key players on both sides of the ball from last year's team that made the College Football Playoff. Quarterback Jake Browning and running back Myles Gaskin are back, as are first-team AP preseason All-American linebacker Azeem Victor and second-team AP preseason All-American defensive tackle Vita Vea.
Stanford is expected to be the third-best team in the Pac-12 this season, and is unlikely to be a major player in the national title conversation, but the Cardinal should be competitive in the conference as it has been throughout David Shaw's coaching tenure.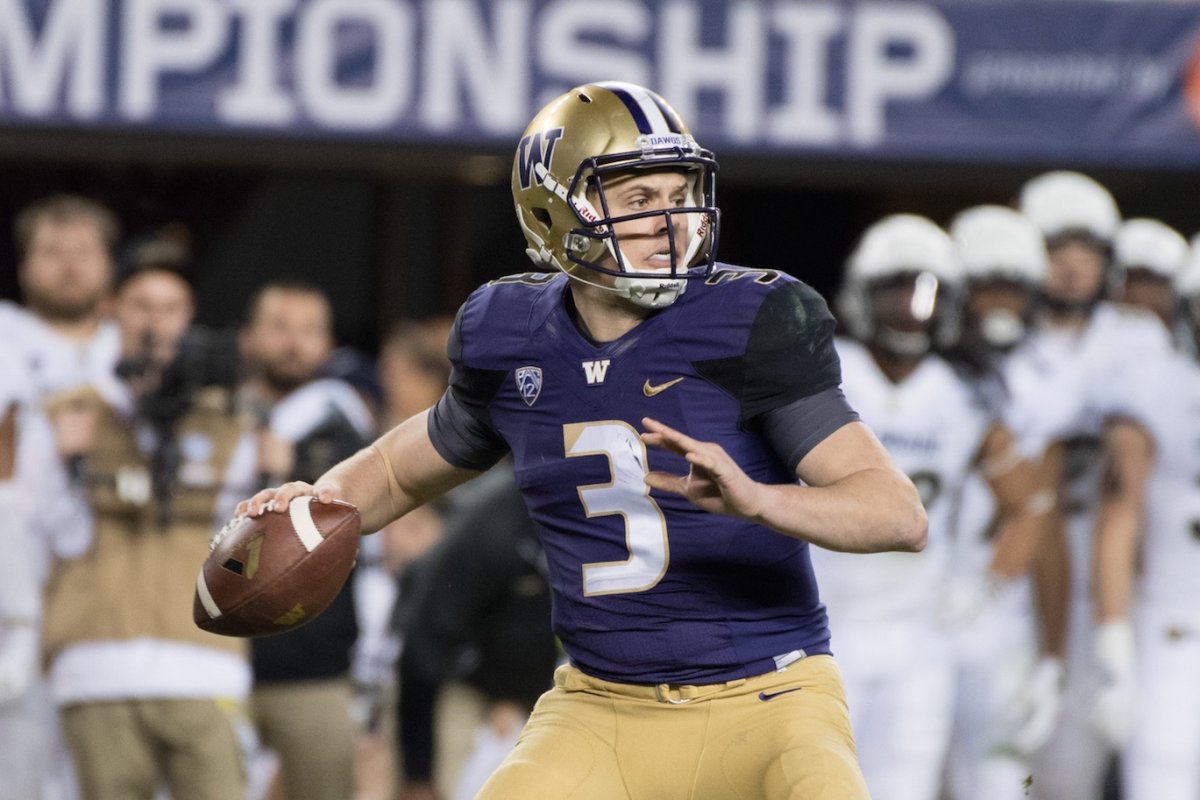 SEC

Top contenders: Alabama, Auburn
Since Nick Saban became Alabama's head coach in 2007, nine out of 10 national championships have either been won by the Crimson Tide or a team that beat the Crimson Tide along the way. Any team who wants to win this year's national title will likely have to go through Alabama, too. Quarterback Jalen Hurts, running back Bo Scarbrough and wide receiver Calvin Ridley are all back on offense, while the defense remains loaded with future NFL players.
The team with the best shot of dethroning Alabama in the SEC and making its own championship run might be Auburn, but that depends largely on whether highly touted transfer quarterback Jarrett Stidham performs up to the hype.
LSU is one of the nation's most talented teams as usual, but a lack of a strong quarterback option makes a championship run in Ed Orgeron's first year unlikely. Florida and Georgia are expected to battle for the East division title and subsequent berth in the SEC Championship Game, but it would be a surprise if any team from that side of the conference made the College Football Playoff.
ANYONE ELSE?

Probably not. The College Football Playoff selection committee has yet to give serious consideration in its first three seasons to any team from outside the Power Five conferences. Notre Dame would garner consideration if it lost one game or less, but the Fighting Irish would have to make a huge leap from last season to be a double-digit win team this year.
OHIO STATE OUTLOOK

As there is no prohibitive favorite to be this year's national champion, Ohio State appears to be as well-positioned as anyone, but there could be as many as 10-12 teams with the pieces to make a run at college football's most prominent trophy.
If the Buckeyes can beat Penn State and Michigan and avoid losing to the teams they shouldn't, they should win the Big Ten East and earn a berth in the conference championship game. If they can then win a likely matchup with Wisconsin in Indianapolis, they should earn a berth in the College Football Playoff. All of that, of course, is easier said than done.
As the No. 1-ranked team in a conference that might not have a second national title contender, Alabama looks like the safest bet among all teams to make the CFP. The ACC has had a representative in each of the first three playoffs, so it's likely either Florida State or Clemson will make the final four. USC, Washington, Oklahoma and Oklahoma State could be left to fight for one playoff spot, but all of those teams have enough talent to be taken seriously as championship contenders.
Anything is possible once the playoff begins. The Buckeyes proved they could thrive in that setting in 2014, while their 31-0 Fiesta Bowl loss in 2016 showed how the playoff can expose a team's flaws. There isn't one team, though, that looks to be unbeatable; the question is whether the Buckeyes can do what they need to do in the regular season to earn a playoff berth, then execute at a high level – as they did in 2014 – once they get there.