While "defining roles" is coach-speak more often associated with basketball than football, with so much open competition for playing time as Ohio State settles in to fall camp, Urban Meyer and his staff have a lot of work to do determining exactly what role best suits each player. 
Not everyone can be a star, or even a starter, but to build a championship caliber football team the Buckeyes will need varying levels of contributions from each player based on what is asked of them in their particular role. 
With that in mind, here are five guys, ranging from reserve to starter to potential star, that while not generating much hype so far, could play critical roles for the Buckeyes this fall. 
DENZEL WARD
A true sophomore, Denzel Ward finds himself in a dogfight for a starting cornerback spot with redshirt sophomore Marshon Lattimore. 
Lattimore has generated far more buzz than Ward during his time in Columbus thanks to his Cleveland Glenville roots and his standing as a top-10 cornerback prospect nationally who was also one of just four finalists for the U.S. Army Player of the Year Award in 2013. 
Fans have become even more thirsty to see what Lattimore can do as injuries kept him largely off the field since his arrival in Columbus. 
Meanwhile, Ward was quietly one of only four true freshmen to earn playing time last season with the overwhelming majority of his game action coming via special teams. One of the fastest players on the team, Ward arrived at Ohio State as a consensus top-30 cornerback prospect nationally. 
Currently the staff appears to be rotating Ward and Lattimore as co-starters at the cornerback spot opposite Gareon Conley however Lattimore seems to be the first man up in those scenarios. 
Can Ward lay claim to the starting spot by the end of fall camp? Even if he doesn't, it seems inevitable he'll log significant playing time this season as either a starting corner, a nickel/dime guy and depending on how that shakes out he could still be a force on kick coverage teams. 
DAVON HAMILTON
This is probably a little bit more of a reach considering Davon Hamilton is part of a logjam along the interior defensive line and definitely won't start but there's a lot to like about the redshirt freshman out of Pickerington. 
Starter Tracy Sprinkle has generated his share of (unwanted) media buzz and while fellow starter Michael Hill's hype has been nil, he's now in year four with the program.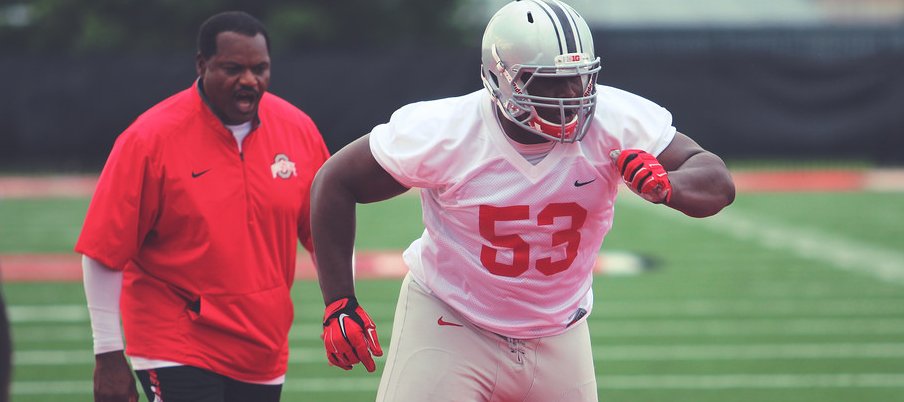 Behind those guys, Dre'Mont Jones is a player who could make some noise though despite also being a redshirt freshman it feels like he has gained significantly more notoriety than Hamilton. As such, I'm sticking with Hamilton as my guy on the inside of the defensive line that could come somewhat out of nowhere and emerge as a big time role player for the Silver Bullets. 
Knowing Larry Johnson likes to rotate guys to keep them fresh, if Hamilton can indeed state his case during camp, he's got a great shot to be another local kid to make a name for himself with the Buckeyes. 
PARRIS CAMPBELL
Remember that time way back in early September 2015 when Parris Campbell started against Virginia Tech and dropped an easy touchdown pass? 
Well, Campbell remembers it too and that in and of itself is a big reason he might be a legit factor this fall for a receiving corps that is as deep in talent as it is short on experience. 
The redshirt sophomore didn't see many snaps after that fateful play but it doesn't change what got him on the field in the first place. Primarily a running back in high school, Meyer touted Campbell for his toughness and ability to set the edge. 
Now, Campbell is vying for time as a backup wideout to Noah Brown and Corey Smith along with a host of other guys. 
True freshman Austin Mack came in early and made a name for himself with the coaches, fans and media and guys like James Clark (redshirt junior) and Johnnie Dixon (redshirt sophomore) seem like they've been in Columbus forever with varying degrees of hype. Speedster Terry McLaurin (redshirt sophomore) has heard his name called by fans since his arrival and we can't forget Torrance Gibson or K.J. Hill, two more players who've created their own hype trains despite the fact both redshirted last year. 
The forgotten man in that mix seems to be Campbell.
So, with his relative anonymity, brief but still relevant past experience and the notion he can be counted on to set the point as a blocker which is a skill Meyer craves from his wide receivers, I'm taking Campbell as the wideout who might step out of the shadows and into a significant role for the 2016 squad. 
CHRIS WORLEY
Having already lost his starter role after just one game during the 2014 season, redshirt junior Chris Worley is back in a familiar scenario. This year, the Cleveland Glenville product is again penciled in to start at outside linebacker but may have to fend off a challenge from a more-celebrated talent in sophomore Jerome Baker as the year wears on. 
Baker, a fellow Cleveland product out of St. Benedictine, earned love from fans when he spurned Florida to become a Buckeye, flipping to Ohio State two months after pledging allegiance to the Gators. His commitment gave Meyer's 2015 class another U.S. Army All-American, the No. 1 player in the state of Ohio according to Rivals and a top-10 linebacker prospect nationally whereas Worley arrived in Columbus two years earlier as just barely a top-25 prospect in the Buckeye state.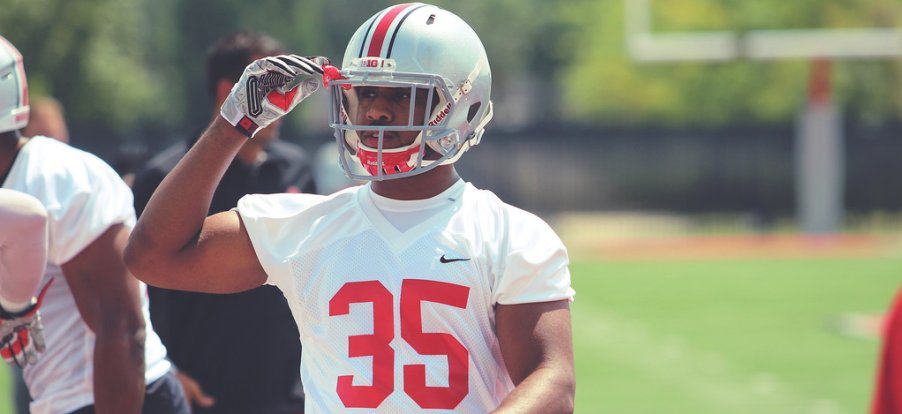 The shine on Baker only got brighter following a freakish interception in the Spring game but the current plan calls for Worley to start alongside fellow linebackers Raekwon McMillan and Dante Booker. 
Worley's standing as a starter seems safe for now and Luke Fickell recently tabbed him the "heart and soul" of the linebacker room.
Here's to hoping the more-seasoned Worley is now primed to thrive in a starting role despite the lack of buzz around what level of impact he can have this fall. 
DAMON WEBB
It was considered a major coup when Meyer was able to pry Damon Webb out of Detroit's Cass Tech high school as the second commit of the 2014 class, giving Ohio State its first recruit from the school the Michigan Wolverines had owned since Vernon Gholston made his way to Columbus back in 2004. 
Webb did see action in eight games as a true freshman in 2014 but his 2015 slate was limited to seven games thanks to suspension for an off-field matter in which the details are still a bit murky. 
Now, Webb has moved from cornerback to safety and left spring drills as the starter opposite Malik Hooker but it feels more like that distinction is written in pencil rather than a Sharpie. 
The challengers for the spot include Erick Smith and probably to a lesser degree, Cam Burrows. Smith, now a junior, seems to get more love from the fanbase after entering Ohio State as a top-5 safety prospect nationally and the No. 2 player in Ohio back in 2013 despite Webb's own blue chip standing. 
Smith will likely make a push for playing time all season but Greg Schiano no doubt needs Webb to step at his new position, leverage his game experience albeit not from a safety slot, and give the Buckeyes meaningful production from the back line.