Corey Linsley, the former All-Big Ten Ohio State center, was taken with the 161st pick in the fifth round of the 2014 NFL Draft.
Despite being a late-round pick, Linsley has already ascended to the backup center job, and he's still rising.
But football isn't the only skill of Linsley's. It appears he's also a helluva human being.
Here, via @KCousineau09, is an insight into the young man from Youngstown: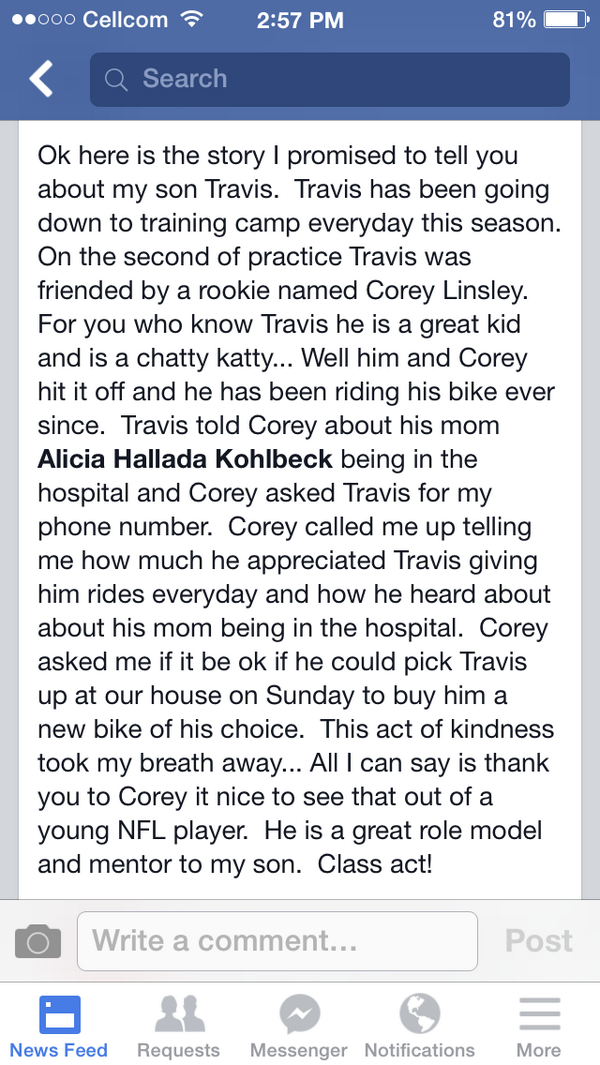 And in case you think this is some internet/Facebook hoax:
And here is photo proof of my last Tweet about @Linsley71. Just awesome. pic.twitter.com/XnJttXUDvx

— Kyle Cousineau (@KCousineau09) August 3, 2014
You know who would be proud? This man: