On July 28-29th Chicago will play host to Big Ten Media Days. The two-day media circus will feature conference stars from each team, and will be a long-awaited refreshment for thirsty B1G fans.
On tap for Ohio State is defensive lineman Michael Bennett, tight-end Jeff Heuerman, and quarterback Braxton Miller. The three will take part in a lot of suit wearing and question answering, but an invite to Chicago means so much more than that. These three players were selected based on their poise, leadership and ability both on and off the field. They'll be expected to carry Ohio State's banner both next week, and all season long.
All three have proven they deserve to be in attendance, but I'm of the camp that believes good can become great, and great can become epic. So, here is one thing I'd like to see from each player this upcoming season. I believe if all three are able to achieve them, the Buckeyes should be sitting pretty come December.
Bennett: Be a sponge

Michael Bennett is an immense talent. Let's get that out of the way. The preseason All-American ended 2013 with a career high in tackles (44), tackles for loss (11.5) and quarterback sacks (7.5). He also recorded three forced fumbles. He's a disruptive interior player, and his presence on the inside allows players like Joey Bosa and Noah Spence to do their thing on the outside.
Bennett is a possible first-round draft pick, but that doesn't mean he can't improve his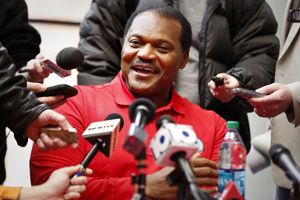 game. Here's hoping Michael never heard, "you can't teach an old dog new tricks", because that's exactly what new DL Coach, Larry Johnson, wants to do with him. Johnson brings a level of experience that Bennett has yet to see at Ohio State. Johnson's style in practice is unconventional (read: constant movement that prepares linemen for hurry-up offenses and non-stop action) and his mindset is positive. Those two tools helped Penn State develop five first team All-Americans, three first-round draft choices and one No. 1 overall pick in the NFL draft. If Bennett is a sponge around Johnson, there's no telling what he could achieve in 2014.
Heuerman: Be a safety valve

You've heard it before, and you'll hear it again: "this is the year the Buckeyes will involve the tight-ends in the passing game". Truth-be-told, despite the lip-service the last truly effective pass-catching end from Ohio State was Ben Hartsock (he graduated in 2003). For those counting at home that's over a decade. Still, there's reason to believe this year could be different. Urban Meyer has already said Heuerman is one of the best tight-ends he's ever had. Couple that with a strong junior season that saw Jeff catch 26 pigskins for four touchdowns, and you have the makings of a break-out season…and I know exactly how Heuerman can turn those makings into a reality.
At 6'5'', 255 pounds, Heuerman is big, but he's also surprisingly agile. On passing downs I'd love to see Jeff act as a safety valve for the offense. Have him roam the middle or flash to the sideline. Either should work for a scrambling, spinning, juking Braxton Miller looking to unload the ball to someone…anyone. Heuerman could be that anyone, and I think he could do it a lot.
This does a few things for Ohio State's offense. One, it keeps them on the field. The ability to pick up yardage in chunks across the middle equals first downs and time-of-possession. Two, it saves Braxton from taking so many hits. We've all seen the end-result there, and no one wants to see it again. The ability to drop it off to Heuerman allows Miller to keep his body up-right. And that's a win for everyone.
Braxton: Be a big-gamer

Last but certainly not least: Braxton Miller. There's not much more to say about Braxton's abilities. He's on schedule to break nearly every record in the book, he's a two time winner of the Chicago Tribune Silver Football, and he's an early favorite for the Heisman trophy. What I'm trying to say is…you could do worse than No. 5. But, despite the accolades I also believe Braxton Miller can do better than Braxton Miller. Allow me to explain.
Braxton is 26-9 as a starter with most of those losses coming during the "lets-never-
talk-about-it-again" 2011 season. That record is just 10 wins off of the all time total for QB wins at Ohio State (36 by Art Schlichter). Still, Braxton has yet to shine when the lights shone brightest.
Truthfully a lot of this isn't his fault. The Gator Bowl was a disaster just like the entire 2011 season (I thought we weren't talking about it), and the team was on probation in 2012. The only true chance to prove it on the big stage was against Michigan State and Clemson. We all know how those turned out. Sure there was the Wisconsin win in 2011 and the Michigan wins in 2012 and 2013, but those pale in comparison to the national goodwill a win against Clemson would have done for the Buckeyes.
Braxton will forever be remembered as a very good Buckeye quarterback. He's earned that. But will he be debated as one of the best ever? His stats would suggest yes. His big game wins would say no. There's only one way to change that. That's why Braxton is spending his Friday nights at the WHAC.
If these three can deliver on the above in 2014, it should be an incredible season. They'll try to be a sponge, safety valve and big-gamer. You try to stay classy.