Ohio State football is officially out of the NCAA's jailhouse for the heinous cover-up of athletes receiving discounted and free tattoos and selling their own memorabilia. Honestly, I'm still shocked Jim Tressel and Terrelle Pryor avoided federal indictment. 
Ohio State, on the other hand, is primed to dominate the Big Ten as we move into the College Football Playoff era. (The '14 the Dream class had more Rivals Top 100 players than the rest of the B1G combined.) Obviously, Urban Meyer's fingerprints are all over the budding juggernaut in Columbus.
What's been lost in going 24-2 in Urban's first two years is how lucky Ohio State was in Urban Meyer being a free agent when the Jim Tressel era went up in a blaze of FOIA-requestable emails. 
Thankfully for Ohio State, Urban Meyer had temporarily left football and was working as an analyst for ESPN. Thankfully for Ohio State, Meyer undoubtedly saw how ripe the B1G was for the picking. 
But what if Urban Meyer had semi-retired to the media side of football forever? To whom would Ohio State have turned?
Allow me to don my Les Wexner du-rag and pretend I am now a billionaire/angel alumnus of Ohio State. Here are my five picks, and yes, I'm only interested in established head coaches: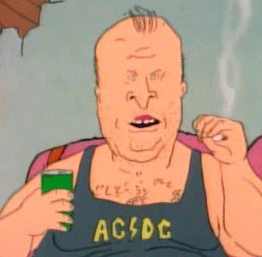 Bert Beliema
In 2011, Bert Beliema was still coach at Wisc— Actually I can't even joke about this. Sorry.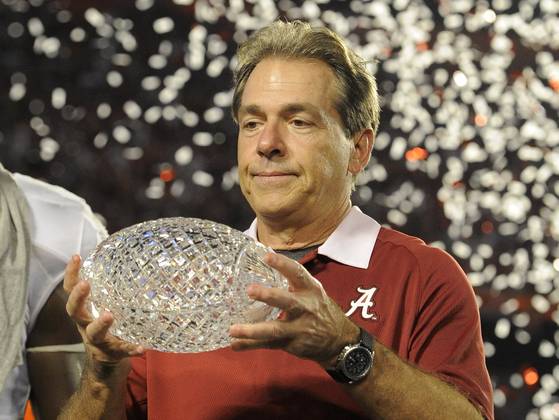 Nick Saban
Nick Saban wasn't as firmly entrenched at Alabama in 2011 as he is now. Sure, he was coming off his second BCS title at Alabama, but I'm a firm believer in the simple principle that every man has his price.
How much would it have taken to pry Saban from the greasy, diabetic fingers of Alabama? I don't know, but I would have kept backing up the Brinks trucks until Nick Saban accepted.
And make no mistake, Nick Saban would have accepted because he is a ruthless mercenary, a.k.a. the perfect person to lead a college football team in this era. 
My only qualm with Saban would be, could he succeed in the Big Ten? After all, besides a 9-2 season in 1999, his best record with Sparty was 7-5. He didn't even lead the Spartans to a bowl game in the year they knocked off No. 1 Ohio State.
I also have concerns about his ability to recruit without the significant advantage of oversigning. He enjoyed zero competitive advantages in the BIg Ten and the NFL, and he was decidedly mediocre.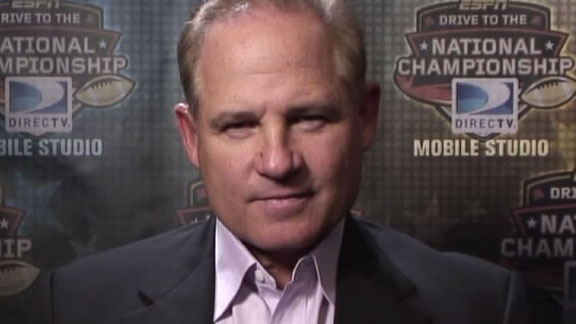 Les Miles
Les Miles intrigues me because I have always wanted a shaman to coach my favorite college football team. Whether he's wishing everybody a Happy Columbus Day, a Merry Christmas or running a red light during an interview, Les Miles is wrapped in nothing but intrigue. He would be electric in Columbus; I would get him a Brutus chia pet to feed his grass-nibbling habits for games in the Horseshoe.
Personally, I think he's the best troll in college football. Unlike Hatin' Ass Spurrier, Les Miles is a true troll in that he's subtle. Most of the time, you're completely unsure if you're being trolled at all. This is why I love him.
Miles is a master recruiter and motivator. He has won a national title. His hiring also would have brought in a flood of tears from Ann Arbor since Michigan was forced to hire Brady Hoke after being spurned by Miles. 
This would have led to theories that Les Miles was a Michigan Man Manchurian Candidate, programmed in a lab by Bo Schembechler as part of Woody Hayes' ultimate plan to smash Michigan.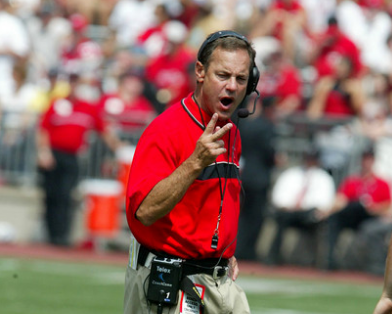 Mark Dantonio
I truly believe if Urban Meyer had turned down Ohio State or hadn't been available, an all-out assault would have been launched for Jim Tressel's dark apprentice, Mark Dantonio.
Dantonio might say Michigan State is a destination program now, but he hadn't yet won the Rose Bowl in 2011. The man has been a winner at every school at which he's stopped.
And I promise you this much: the 2013 Silver Bullets wouldn't have been firing blanks for a majority of last year. 
Pete Carroll 
Carroll was coming off his first year as coach of the Seattle Seahawks in 2011, and much like Saban, he is a blood-thirsty mercenary. Had the NCAA's Pinkertons not been in the process of knocking down USC's door, I doubt Carroll would have ever left college. 
The man is another beast on the recruiting trail and master motivator. Athletes gravitate to him. His defense at USC was almost as impressive as his defense in Seattle. Most importantly, the man is willing to walk in the gray area of the NCAA's archaic rulebook. (The fall-out at USC would have only made Carroll more ingenious in skirting the rules.)
I would have pushed for his installment as head coach and watched the NCAA wring their hands like spectators at a sporting event. The NCAA would have had about as much effect on the final outcome as those spectators as well. "Show cause" penalty, my ass.
Chip Kelly
(Trigger warning: the video contains a cuss word, but also shows you how G'd out Chip Kelly is.)
And here, if I were an angel alumnus, is where I would have truly left my mark on Ohio State football: by spending whatever it took to wrangle Chip Kelly away from Phil Knight's splicing of an athletic conglomerate and a college football program.
I love Chip Kelly and the way he looks to bend traditional thoughts on how football offenses should be run. I love the way he makes sportswriters cry with his churlish smugness. I love the types of players he recruits. I also love how nobody really knows anything personal about Chip Kelly other than he's an offensive guru. 
As Joe laid bare today, the popular saying "defense wins championships" is a myth, especially in college football. Nobody runs an offense better than Chip Kelly. 
He would have been my No. 1 option to replace Luke Fickell. 
---
Would I take any of these men over Urban Meyer? No, I wouldn't, but that goes back to just how fortunate Ohio State was that Urban Meyer was available when they needed to hire a new coach.