Four top-100 wide receivers in one class typically means transfers are ahead, but the quartet in Ohio State's class of 2020 could all contribute in their own ways within the Buckeye offense.
Ohio State wide receivers coach Brian Hartline lost three of his receivers to the NFL this offseason, which took a huge chunk of production out of the receivers room, but what he added in that same offseason could reach that total and more in the future. 
With the additions of No. 1 wide receiver Julian Fleming, No. 11 wide receiver Mookie Cooper, No. 13 wide receiver Gee Scott Jr. and No. 18 wide receiver Jaxon Smith-Njigba, Hartline retooled the wide receiver group with diverse skillsets.
When fans see four top-100 overall prospects committing to the same program for the same position, they quickly expect transfers, but that doesn't need to be the future of this group because Hartline has specifically targeted players that could see the field at the same time, eliminating many of the packages and substitutions needed to spread the wealth. 
Fleming won't need to come off the field for Scott, and Smith-Njigba doesn't need to tap out for Cooper. That's the most dangerous aspect this group brings to Columbus – it can attack a defense from several different parts of the field.
Let's take a look at how this could work out for the four wideouts under Hartline, Kevin Wilson and Ryan Day.
Body Types
Obviously body types are a large part in what determines a role for a wideout within the wide receiver position. A taller wideout, like Scott, will be outside the numbers, while a shorter receiver, like Cooper, will be inside. Simple geometrics. 
Purely from a numbers standpoint, all four of the commitments have different body types.
Clearly, Scott and Cooper are drastically different receivers just based on the numbers. That's an easy differentiation. But even Smith-Njigba and Fleming, who are separated by only eight pounds, are drastically different because of the way they carry their weight.
Fleming is smooth and one of the fastest wideouts in the country, with a 4.45-second 40-yard dash. Smith-Njigba won't blow anyone away with his speed, but he's strong, in terms of body control and hands. He's hard to bring down and can make the difficult catches in many areas of the field.
More about each receiver's skillset will be discussed in the next section.
Skillsets
Body types are one thing, but how they use their physical tools can mean another thing completely. While their skillsets are so versatile that there is some overlap in what the four commits can do, what they specialize in separates them by wide margins, creating unique roles for each receiver.
Julian Fleming
Fleming provides possibly the most balanced skillset of the group, which is quite a feat considering he ran so well in the 40-yard dash at The Opening Finals. His routes are very crisp, and he can hit the extra gear very quickly.
Very few defensive backs at the high school level can guard his crossing route, when he streaks across the middle of the field and cuts upfield across the opposite hash. His speed in the open field is dangerous, and his hands are very reliable. There aren't a lot of things you can't say about Fleming's game.
247Sports NFL Comparison: Michael Thomas
Eleven Warriors NFL Comparison: Michael Thomas
Thomas' ability to find space and work his body into positions that allow quarterbacks to find him are two skills Fleming has shown in his game. Thomas also pairs strength and speed in a way that few receivers can, and Fleming actually has potential for that in the college game too.
Gee Scott Jr.
Scott is the biggest body among the four commitments, but he can attack a defense in more ways than just from a pure strength standpoint. His footwork along the sidelines is an underrated trait of his. Multiple times, he caught very difficult passes over his shoulder and dragged his feet in the endzone at The Opening Finals. His hands are massive, and he makes one-handed grabs look easy.
He can move in motion, and while he doesn't have the most speed, his route-running is an important part of him creating separation. As he develops physically, he will prove to be one fo the toughest receivers to bring down after the catch too.
247Sports Comparison: Anquan Boldin
Eleven Warriors NFL Comparison: Anquan Boldin
The most significant reason for this comparison is Scott's strength. Boldin is known as one of the strongest receivers to play in the modern game, particularly the strength in his hands. Boldin made the tough catches, and Scott will too. 
Mookie Cooper
Cooper also has a versatile skillset. He's more than an H-back but could surely fill that role, which would help Ohio State in bringing in one less running back if he could fill that role. But he can work primarily as a wide receiver in that he has above-average strength for a player his size and has proven to have an ability to block, though he won't be asked to often. 
He averaged nearly 30 yards per catch during his junior year in 2018, so getting separation downfield and making tough grabs isn't outside of his skillset either. He has an uncanny way of making defensive backs lose track of his direction while maintaining speed while turned away from the endzone. 
The St. Louis wideout can also work underneath and create pays after the catch, which might be what he is asked to do most often while at Ohio State. His 40-yard dash is just a hari under 4.50 seconds, but his shuttle – 4.01 – is incredibly fast, which when combined with his strength, makes him tough to tackle. Getting Cooper the ball quickly and allowing him to create could be the most productive way to use him at the collegiate level.
247Sports NFL Comparison: None
Eleven Warriors NFL Comparison: Julian Edelman
Cooper isn't an exact comparison to anyone in the NFL at this point. He doesn't quite have the speed of Tyreek Hill and isn't tied to the big play like Tavon Austin. But his dynamic playmaking ability, working through sweeps, returning the ball, going deep to make tough catches and being quick enough to make the plays underneath matches the way that Julian Edelman contributes to the Patriots.
Jaxon Smith-Njigba 
Smith-Njigba brings an interesting skillset to Ohio State because he can track down deep balls but likely won't be asked to do that too often for the Buckeyes. His comfort in the middle of the field and his ability to convert short routes at a high level will probably be used most often by the Ohio State staff because of the other deep-ball receivers in the room. If he is thrown deep passes, though, his ability to bring down almost any contested ball will work well for him.
This is a good representation of how @jaxon_smith1 wowed people at The Opening Finals this week. pic.twitter.com/NEuhrr7rrD

— Taylor Lehman (@TaylorRLehman) July 4, 2019
He probably brings the most physicality in the group, though. He isn't the biggest or the fastest, but he is one of the smartest and most instinctual receivers, which aids him in positioning himself for his quarterback. Yards after the catch will be where Smith-Njigba excels as well.
247Sports NFL Comparison: Nelson Agholor
Eleven Warriors NFL Comparison: Steve Smith
I think the comparison to Nelson Agholor underestimates Smith-Nijgba's physicality. He's going to be the receiver that muscles his way into position and avoids defenders after the catch. Agholor doesn't do much of that, but Steve Smith did. The attitude Smith-Njigba plays with and the body type and skillset really translate into a Steve Smith role – catching mid-range passes and willing them into big plays.
Trademark Plays
Most high school receivers have plays where they find the most success, and their coaching staffs hammer those plays hard in crucial situations. Those same plays are generally adopted at the collegiate level – less frequently, but often – because those receivers are naturally most comfortable in those situations.
These are those plays that the four Ohio State 2020 commits will be seen running at some point in Columbus, and they also happen to display each receiver's skillset too.
Julian Fleming
Fleming can be seen multiple times on his tape streaking across the field, getting the pass on either hash in stride and then carving up the secondary toward the opposite sideline for a score. He can do that because of his size and speed. He's a track star, and no route shows that more than this one.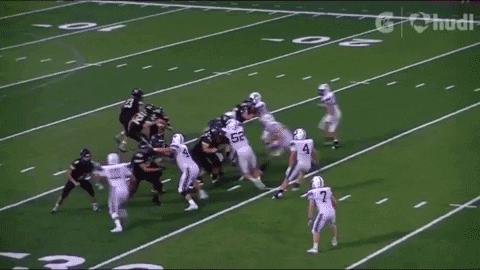 Fleming also excels at streaking down the field and coming back for underthrown passes or passes on his back shoulder. With Justin Fields, Jack Miller or Kyle McCord throwing him passes, that shouldn't be an issue though.
Gee Scott Jr.
Scott is the best possession receiver in the class. His big hands and massive catch radius serve him well there. His footwork is also an aspect of his game he takes a lot of pride in. The play below shows all of those specialties and will be a position Ohio State hopes to get Scott into when he's on the roster.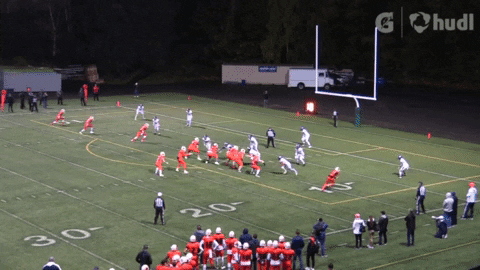 Mookie Cooper
Most of Cooper's tape is him making big plays deep downfield, and while he will do a lot of that at the next level, he will also mostly be asked to get the ball quickly and make plays with his vision and agility. The play below, where he takes a sweep, shows patience behind a blocker, kicks it into another gear and breaks tackles downfield is a good example of what Cooper will likely be used to do at Ohio State.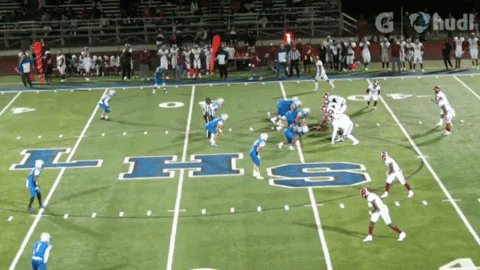 Jaxon Smith-Njigba
While Smith-Njigba can also convert on the deep ball, and has certainly shown that ability in his tape, he will be seen as more of a scrappy wideout that can muscle out a play, whether it's running a strong route, making a physical catch or breaking tackles on the back end of a play. He will be able to get into position for a mid-range pass in the middle of the field and work through tough yards after the catch, like the play below.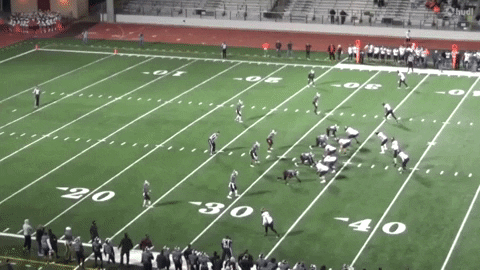 ---
All four of the wideouts have versatile skillsets, and while some of their abilities overlap, their specialties are drastically different, meaning they'll all serve different roles within the Ohio State offense.
To bring in four receivers of that caliber and with different styles like these four have is quite unprecedented and was a masterful recruiting job by Brian Hartline. It will obviously make it difficult for defenses to cover, but it will also give the Buckeyes a good shot at keeping all of their high-caliber wideouts and avoid transfers.
With the wealth of talent the 2021 class appears to be bringing in, though, there aren't many promises that there will be zero transfers. But there's a lot of time between now and then.