An early litmus test awaits the Ohio State basketball team this evening.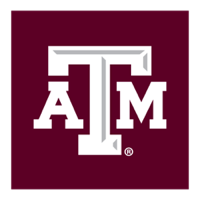 Yes, Oakland gave the Buckeyes a scare in their first game, leading for 30 of the first 31 minutes and being within one score with just 22 seconds remaining despite Ohio State's ultimate 79-73 victory. But the Golden Grizzlies don't touch the caliber of play the Buckeyes will see Friday.
No. 15 Texas A&M comes to Value City Arena fresh off a 25-10 campaign in 2022-23 and a 78-46 win over Texas A&M-Commerce to open this season. The Aggies secured an NCAA Tournament bid as a No. 7 seed last year, where they lost in the first round to 10th-seeded Penn State. Many of the best pieces from that team are back with another year of development under their belts.
"We're looking forward to a great test," Chris Holtmann said. "Really good Texas A&M team. We have some unique styles, some different challenges here these first few games. A&M's a terrific team. They've got a really good backcourt with (Wade) Taylor and (Tyrece) Radford and they've got really good depth on the front line."
Need to know
Veteran backcourt
Texas A&M's lineup is anchored by two upperclassmen at point and shooting guard in Taylor and Radford, the team's top two scorers from a year ago. For an Ohio State squad with sophomores starting at its 1 and 2 spots, there should be some great feedback on Friday.
"I think it's one of the best backcourts we'll face," Holtmann said. "Obviously Taylor is the preseason SEC Player of the Year but Radford's a terrific, terrific guard. Tough, attack-minded, athletic. It's a terrific backcourt."
Crash the glass
Only 10 teams in all of college basketball grabbed more offensive rebounds over the course of the season than Texas A&M did a year ago. That trend continued in the Aggies' first game, albeit against an undersized TAMU-Commerce team. Texas A&M picked up 16 boards on the offensive side – though no individual had more than three – surpassing its average of 12.4 per game last campaign.
Ohio State has shown vulnerability on the defensive glass already this season, allowing 14 offensive rebounds in its exhibition against Dayton and 11 against Oakland on Monday.
"It's not just their frontcourt guys, they'll send, at times, four to five (players) at the offensive glass," Holtmann said. "I think you can tell that's a big part of what they do and their numbers back that up. It's really going to be a collective effort for us right now. It's just a major part of what they do and a major part of their offensive efficiency."
Three important Buckeyes
Roddy Gayle
Playing against such a veteran group, Gayle is going to need to make plays away from the ball while Bruce Thornton runs the point. He opened his season strong against Oakland, scoring 17 points on 6-for-11 shooting with a personal 9-0 run in the second half to give Ohio State its first multi-score lead of the ballgame.
Felix Okpara
If offensive rebounds are to be prevented, there's no player more important than a team's center. Okpara is going to need to be on his sharpest box-out game possible unless Ohio State wants to be taken to the woodshed in second-chance points.
Dale Bonner
Guard depth will be important for Ohio State as Texas A&M's backcourt crashes the interior looking for offensive rebounds. Bonner is the Buckeyes' top guard off the bench after transferring in from Baylor this offseason. He's yet to score a point in his 16 minutes wearing scarlet and gray, going 0-for-4 from the field against the Golden Grizzlies, but he did finish second on the team with a plus-minus of 7. 
"(Texas A&M's guards) fly around just how our guards do," Bonner said. "Offensively, they're not afraid to take crazy shots, anything like that. They're not going to worry about making or missing. Most of their guards also rebound too, other than their point guard (Taylor) a little bit. Their 2s and 3s, wings, they'll fly in there and try to get rebounds as well. So a lot of our guards, we've just got to get in there and be physical as well."
Three Notable Aggies
Wade Taylor IV
Projected Starting Lineup

| No. | Player | Position | Height | Weight | 2023-24 Stats |
| --- | --- | --- | --- | --- | --- |
| 4 | Wade Taylor IV | G | 6-0 | 175 | 16.0 PPG, 6.0 APG |
| 23 | Tyrece Radford | G | 6-3 | 190 | 9.0 PPG, 4.0 RPG |
| 2 | Hayden Hefner | G | 6-6 | 185 | 19.0 PPG, 4.0 RPG |
| 15 | Henry Coleman III | F | 6-8 | 245 | 1.0 PPG, 8.0 RPG |
| 10 | Wildens Leveque | C | 6-11 | 221 | 4.0 PPG, 6.0 RPG |
Taylor is the anchor of Texas A&M's experienced backcourt, leading the Aggies in points, assists and steals a year ago at 16.3, 3.9 and 1.7 per game in those categories. He was also the best 3-point shooter among the team's starters, making 35.6 percent of his shots from distance. He opened the season with a 4-of-7 outing beyond the arc against TAMU-Commerce, collecting 16 points on the evening.
"He's a terrific offensive player," Holtmann said. "He's got a great change of pace, he's good in ball screens. He's got the ability to really shoot it with range and depth. He can also make good reads, good with the ball. He can see your ball-screen coverage and make particular reads against it. I think his change of pace, his speed, all that – he's not the biggest guard, but he's just a really talented guard."
Tyrece Radford
Radford should be Taylor's partner in crime, finishing second behind Taylor with 13.3 points per game in 2022-23. He added 5.3 rebounds per game, aligning with the squad's glass-crashing identity, and also finished second behind Taylor in assists with 2.4 per game. He recorded nine points and four assists in the season opener.
Henry Coleman III
The top player to watch for in Texas A&M's frontcourt is Coleman, another senior on an Aggies roster that possesses 10 upperclassmen out of 16 total players. Coleman collected 5.7 rebounds per game a year ago to tie for the team lead in that category, but is also the top returning scorer for Texas A&M among its forwards at nine points per game last campaign.
How It Plays Out
Line: Ohio State -1.5, O/U 139.5
Texas A&M has a palpable advantage in experience where it matters most – at guard – and has a strength where Ohio State has a weakness in offensive rebounding. With the Buckeyes' young core, tonight's game feels like an uphill climb, but one that should strengthen them for more important games down the road.
Prediction: Texas A&M 77, Ohio State 71