Chris Holtmann didn't wait a beat.
After announcing Kaleb Wesson would enter his name into consideration for the 2019 NBA Draft, he quickly clarified, saying the big man would retain his eligibility and have a chance to stay at Ohio State.
"I want to make that clear that he is going to go through this process and maintain his NCAA eligibility," Holtmann said on Wednesday. "I fully support him in going through this process. We're going to walk through it with them. So that process has begun about a week ago, and we'll see where it leads. We've begun to gather some information from the advisory committee for guys that are going through this process, and that's been helpful and it'll continue to be as we go through it. I know Kaleb is anxious to get feedback."
Wesson's goal – as is the case for most college basketball players – has always been to make it to the NBA. So Holtmann wants to facilitate that dream. However, it would be a shock if Wesson kept his name in the draft and did not return for his junior year.
In his second year as a starter, Wesson increased his averages to 14.6 points, 6.9 rebounds and 1.9 assists per game while shooting 50 percent from the floor and 34.7 percent from beyond the arc.
Wesson has room to develop much more in college before turning pro, and even if he stays in school, this is a step for him to learn about how the NBA views him as a prospect and where he needs to improve.
"I think the feedback's always good," Holtmann said. "I think Kaleb is bright and his family, I think, has a good and reasonable understanding of what this process is and kind of where he currently is. So I think all that's really helpful. I don't know what I would put odds on (him returning). But I think we're every day kind of getting feedback that gives us and gives him a better idea of kind of where he currently stands. NBA organizations have to determine from here do they want to have him a part of their workouts and those kind of things."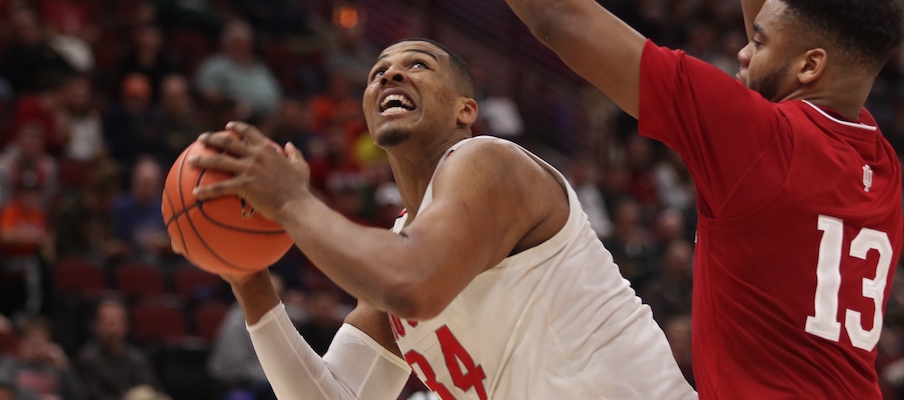 Holtmann said Wesson has not decided if he will sign with an agent or not. Unlike in past years, the hiring of an agent would not mean he could not return to Ohio State. Instead, he could hire an agent who takes him through the pre-draft process, represent him in meetings and set up workouts.
Until Wesson makes his ultimate decision, Holtmann said he'll have a staff member checking up on him for daily updates.
Two open scholarships
The announcement of Jaedon LeDee left Ohio State without a backup to Wesson, and it opened a second available scholarship for next season's team.
Unsurprisingly, Ohio State has targeted what Holtmann called an "interior backup guy for Kaleb." During Wesson's three-game suspension late in the season, the lack of a true backup center clearly held the Buckeyes back. Ibrahima Diallo, a 7-foot 2019 prospect, will eventually decide between Ohio State and Pittsburgh. Daniel Giddens, a former Buckeye center who is now looking to transfer from Alabama, reportedly took a visit to Ohio State last week.
Holtmann also said there's a chance the Buckeyes add a different position, throwing out a "versatile guard/wing" as a possibility, but adding a big man who can play immediately next season behind Wesson is the top priority.
Holtmann said the team is "getting there" in terms of finalizing its 2019-20 roster, but nothing is imminent.
"Who we're going to add in terms of our roster, that's still fairly fluid right now," Holtmann said.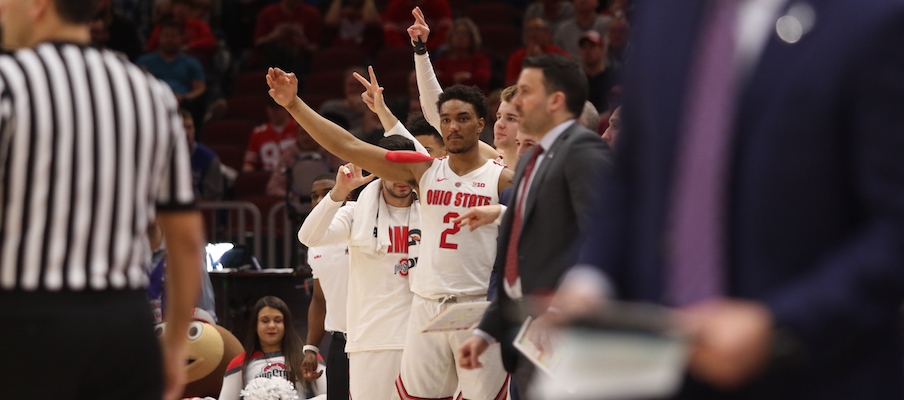 Since Ohio State has two scholarships open, it could hypothetically add a pair of players to its team. However, Holtmann said the team will not add two players who are eligible to play the 2019-20 season due to a lack of space in the rotation.
The Buckeyes have had two players transfer in the past year – LeDee and Micah Potter – and both stemmed largely from a lack of on-court opportunity in the position they hoped to play.
"You might add a guy who's going to sit out or whatever, but nine or 10 that think they're going to play," Holtmann said. "Because what happens when you get into the guts of the Big Ten season, you're talking about eight to nine, sometimes 10-man rotation, but usually eight to nine in a lot of cases. So why would you have 13 guys on your roster that all expect to play and think to play? It's foolish. It creates a team dynamic that's not always healthy."
Though Holtmann doesn't intend to add two players who can play right away, he said he's open to add a transfer who has to sit out a year.
The Buckeyes employed that strategy last year by adding C.J. Walker, a transfer from Florida State. Walker sat out the 2018-19 season but has two seasons of eligibility remaining.
"With 13 available scholarships and always knowing that you can't keep your entire roster, there's going to be some degree of turnover most years," Holtmann said. "We'll always look at an older guy that can be a part of our practices, that can understand how we do things and assume a role the next season. So I think it'll always be an avenue we look at. We're certainly having conversations with some guys right now. But we'll see where that goes."
Searching for an assistant coach
With Mike Schrage leaving Ohio State's coaching staff to become Elon's head coach, Holtmann has to replace one of his three assistant coaches for the first time with the Buckeyes.
Holtmann intimated on Wednesday that he almost had a second vacancy, hinting that either Ryan Pedon or Terry Johnson came close to leaving for another job, too.
"I mentioned to you guys after the season that I thought potentially we could lose one or two guys, and that almost happened," Holtmann said. "I'll leave it at that for now."
Holtmann said he hoped to fill the position Schrage left by "the first AAU weekend" at the end of April. In the interim, special assistant to the head coach Mike Netti has temporarily picked up many of Schrage's responsibilities.
Netti and director of player development Scoonie Penn are two candidates already working for Ohio State who will be considered for the opening, Holtmann said.
"You have Mike Netti who has been an assistant at a high level, has experience, was at East Carolina," Holtmann said. "Obviously (he and) I worked together, so I saw him kind of go through and recruit guys. And he brings a level of experience just being an on-the-floor assistant and on-the-road recruiter. Obviously Scoonie Penn who has been a tremendous asset for us. I think we all love Scoonie, and we've loved having him around and a part of our program. So those two guys are always guys that you're looking at and evaluating."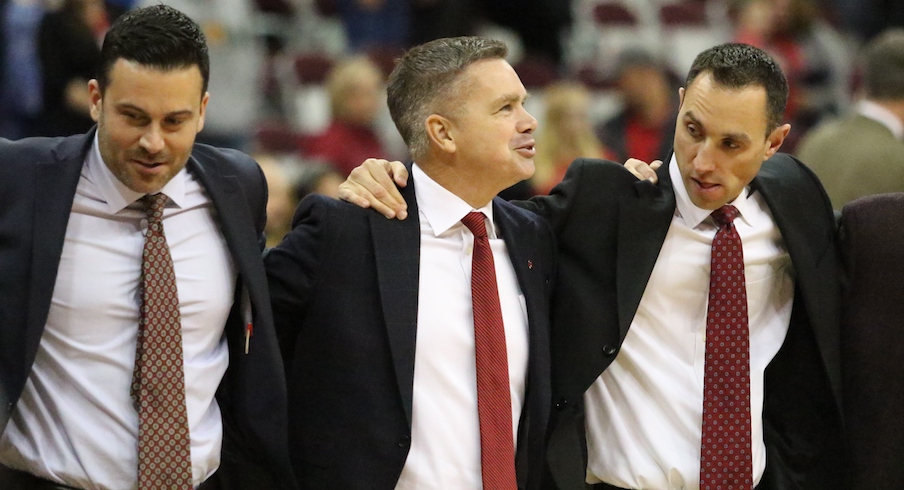 Not having Schrage anymore means Ohio State will have to replace his two decades of experience in college coaching. He also was the lead recruiter for DJ Carton and Luther Muhammad.
Thus, Holtmann's next hire will be important.
"I think I'm looking for someone who can bring a level of experience in recruiting as well as on the floor coaching and who's shown the ability to do that effectively," Holtmann said. "So there's a small pool of guys that I'm considering right now, and those two guys within the staff are a part of that."
If Holtmann decides to look at someone not currently in his program, Michael Lewis could be a candidate for the open assistant job.
Holtmann and Lewis worked together as assistant coaches at Butler for a season before Lewis worked under Holtmann for two years. Lewis then left to join Tim Miles' staff as an assistant coach at Nebraska. But since Miles was fired, Lewis is searching for his next opportunity.