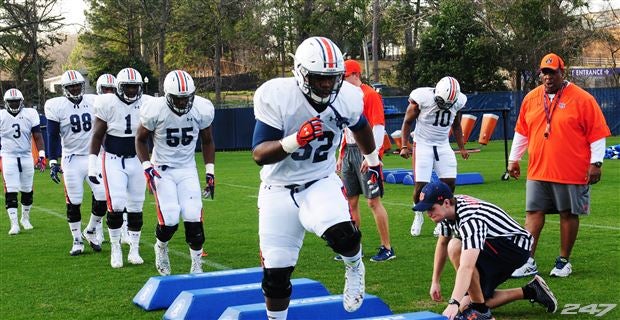 Antwuan Jackson, a former big time DT recruit from the south signs with Blinn(the same school Kendall sheffield came from)
Via 247
Former Auburn defensive tackle Antwuan Jackson Jr. has signed with Blinn (Texas) Community College, according to multiple sources familiar with his situation.

Jackson transferred from the Tigers earlier this spring. Auburn subsequently blocked him from transferring to a number of programs, including perceived favorite Ohio State. Jackson and his family appealed the decision and the ruling was not in their favor.
As a bounce-back, Jackson could potentially transfer to the program of his choice in December. The Buckeyes have history at Blinn with bounce-backs. They signed cornerback Kendall Sheffield, formerly of Texas A&M Alabama, out of Blinn in the last class.
Jackson was a four-star prospect and the No. 50 overall prospect in the 2016 recruiting cycle out of Cedar Grove High in Ellenwood, Ga., and was a U.S. Army All-American. His brother, linebacker Bryson Allen-Williams, plays at South Carolina.
I wonder if we are going to go to make a run at this kid again.