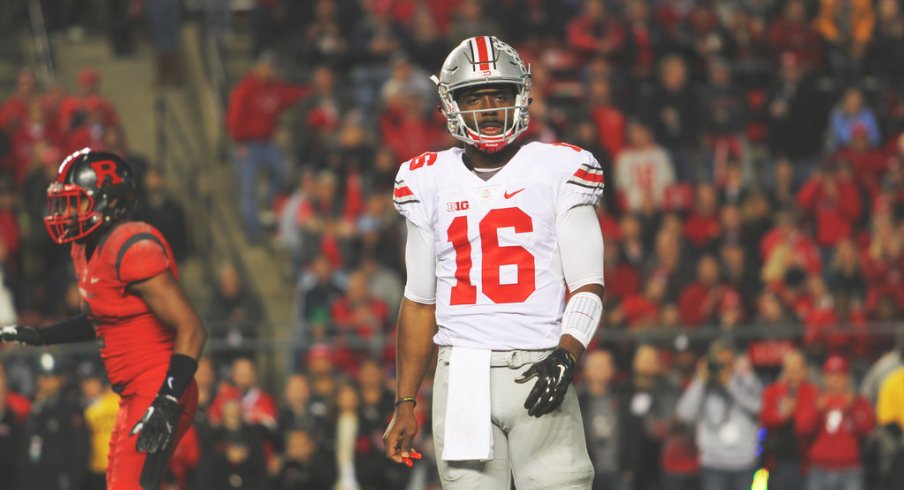 Some athletes start at the bottom and skyrocket to the top. Some start great and tumble to the bottom. J.T. Barrett's ride has been a roller coaster.
From yahoo.com:
his is my fifth year at Ohio State, and heading into my final season I'm getting a little bit nostalgic. There's always been a part of me that enjoys when things get difficult: the dirty, nasty grind of it all. This year, I'm embracing it to a new level and bringing all the guys along with me. And when teammates tease me about how long I've been here, they're right about one thing: I've practically seen it all.

The best word to describe my path here is unique. Some people start at the bottom and skyrocket to the top. Some start at the top and tumble to the bottom. Mine, well, it has been like a roller coaster with the highs and lows.

I began coming in hot, getting thrust into the starting role in 2014 after Braxton Miller got hurt. We lost to Virginia Tech at home in the second game, but Coach (Urban) Meyernever lost faith in me. We huddled up and figured out how to fix it. Then we get on a roll and went undefeated the rest of the way, but I broke my ankle against Michigan in the last game of the regular season. After we won the national title game against Oregon, someone asked me: "Was the victory bittersweet because I didn't play in it?" Heck no! I was so much a part of that team and poured my heart into it that part of me was out on the field that night.
J.T. Barrett made a post over on yahoo.com — really, J.T., no love for 11W? — detailing his career and the 2017 season. Nothing super crazy but a good read for those interested.