The Ohio State football team has been getting it done in the classroom.
The Buckeye football team posted a multi-year Academic Progress Rate of 987 – the second-best number in the Big Ten, behind only Northwestern and 11th-best nationally.
The football team's academic progress has Ohio State between the 90th and 100th percentiles in Division I college football and 25 points above the national average.
The program was recognized for its academic performance earlier this month as one of 14 schools to receive a Public Recognition award from the NCAA for finishing in the top 10 percent in terms of APR.
You can view Ohio State's full report here.
Highest-ranked FBS schools in newly released APR data (2017-18).

Air Force 997
Northwestern 996
Clemson 992
Duke 992
Washington 991
Vandy 991
BC 989
Nevada 989
Utah 989
Wake 989
Rice 987
Ohio State 987
UCF 987

— Stewart Mandel (@slmandel) May 8, 2019
The football team's APR score has been on the rise since the 2014-15 academic term. The 987 is the team's best multi-year APR score since the team posted a score of 988 in the 2010-11 academic term, which is the highest number of the past 15 years.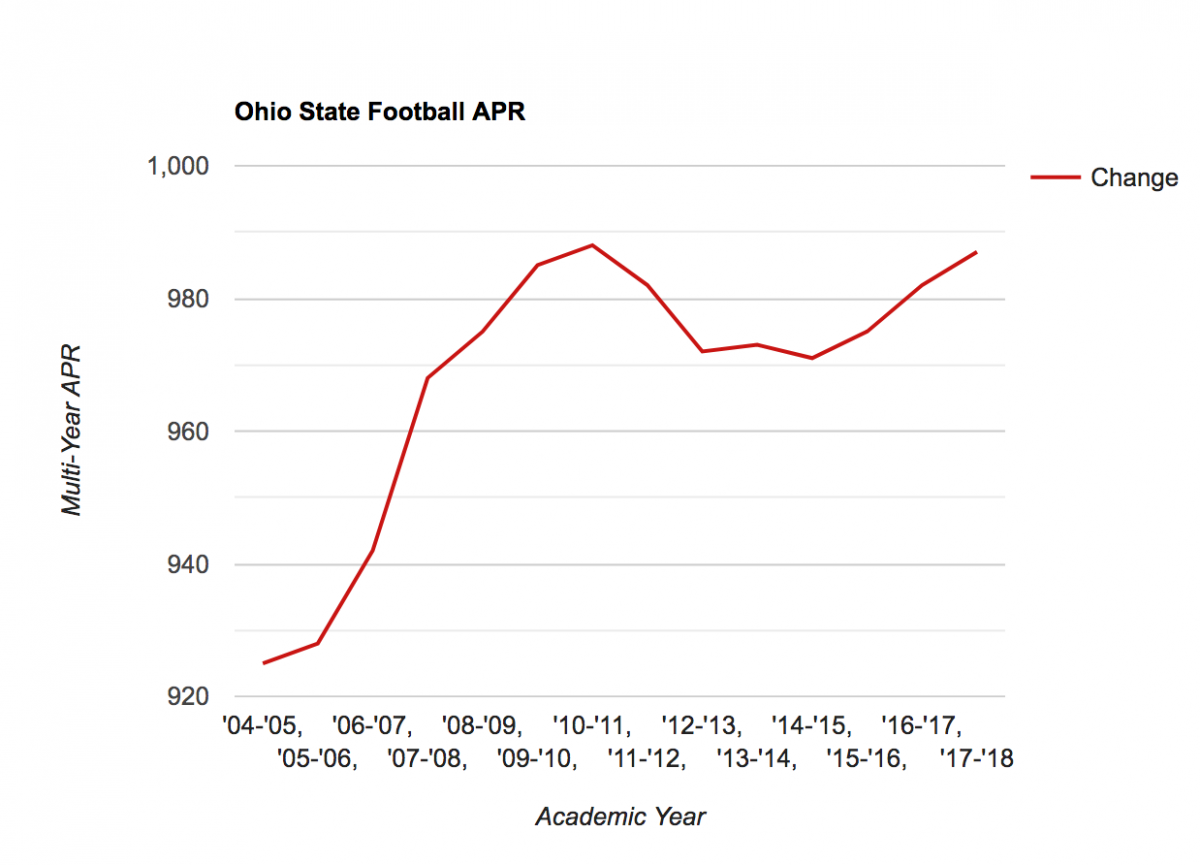 While the football team topped the Big Ten, the same cannot be said of the Buckeye men's basketball team, which finishes at the bottom of the Big Ten for the second-straight year with a multi-year APR of 940. This low number stems from the transfers that left the program following the 2015-16 season.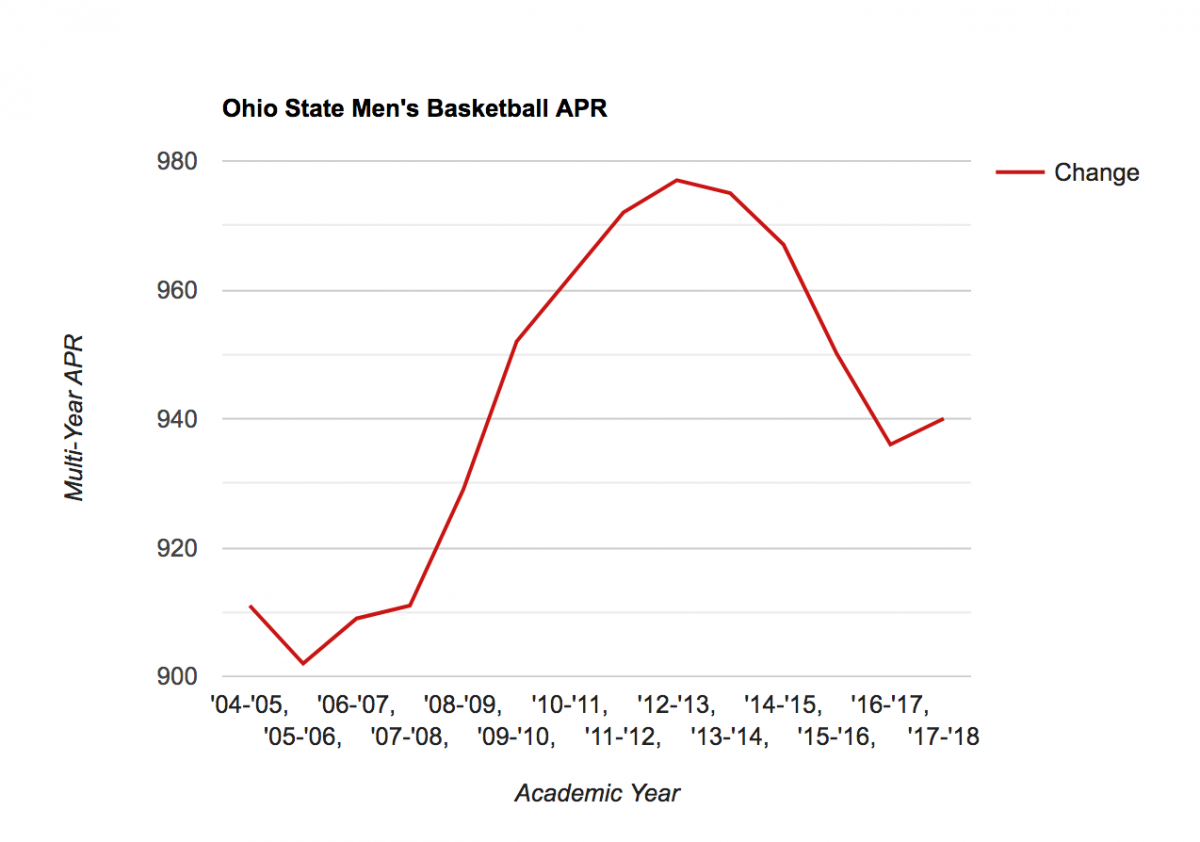 The basketball team's multi-year APR did rise from last season's 936, and the team's score for just the 2017-18 academic term was a much-higher 981.