Welcome to the fourth installment of Friday Night Fights
This series tests your clairvoyance around the upcoming Ohio State game and weekend festivities. It also gauges how good or bad your #takes are, should you choose to defend them in the comments.
First, here are the results and some prime takes from last week's Fights: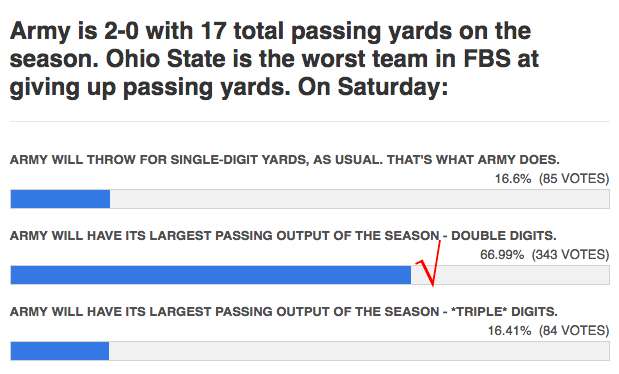 Army finished with a season-high 19 yards passing on two completions/eight attempts.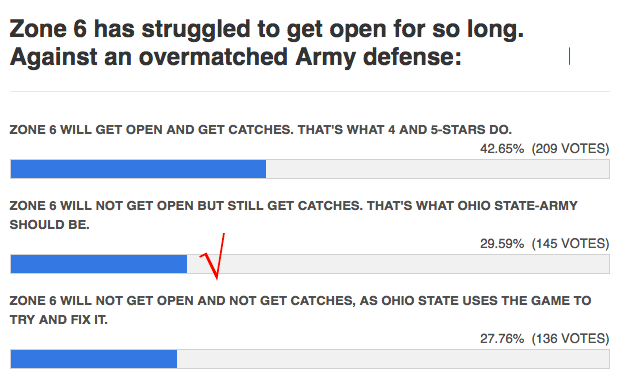 Bubble screens are a cheat code when it's 4 and 5-stars against twos, but once Army wore down in the 2nd half there were holes in the zone that both J.T. Barrett and Dwayne Haskins exploited. Inconclusive due to lack of intermediate success when the game was competitive.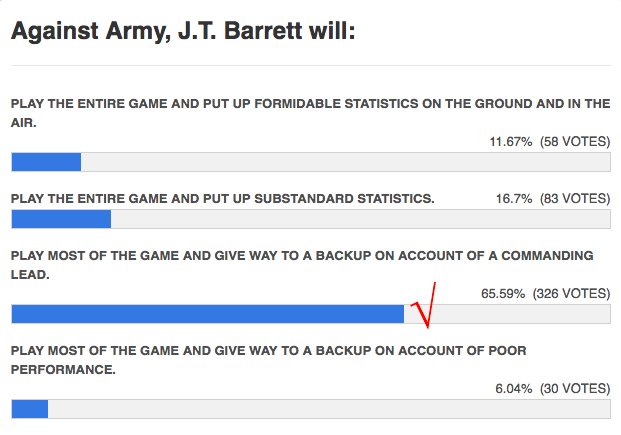 Barrett finished 25/32 with 302 total yards and three touchdowns, including the B1G record-breaking one with nearly a full season left to pad the lead. His QBR for the game was slightly behind Haskins', whose 4/4 passing day in garbage time was all some people needed to see to accept who should be starting.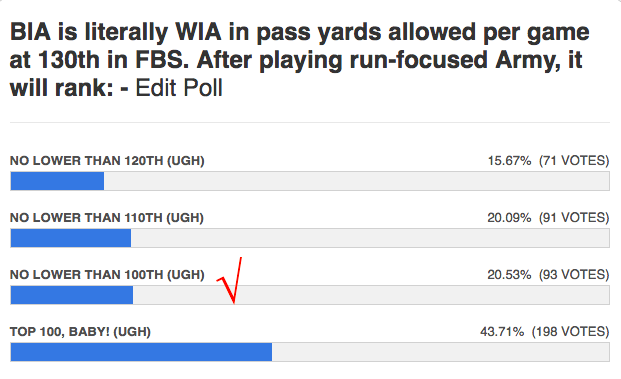 BIA is no longer WIA, having jumped 28 spots from dead last to 102nd in the country. Progress!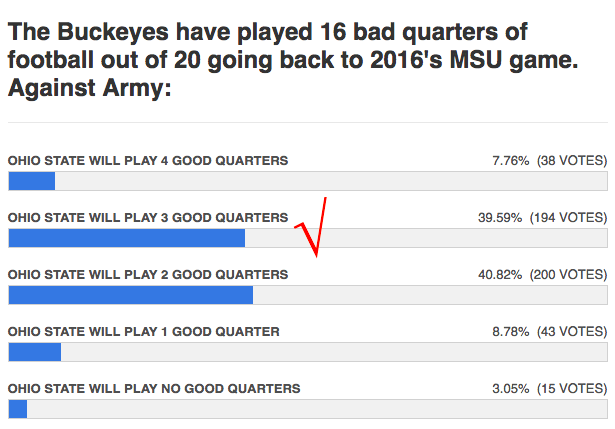 We'll give Army the 2nd quarter with its 99-yard touchdown drive. Outside of that, the Buckeyes rolled. 
#Takes of note:



---
Onto this week's Fights: