Welcome to this College Football Offseason Column™.
Around here back in 2011 these types of columns were mostly about Tatgate, a scandal which delivered brand new - often fictitious - but always terrible and meaty twists to break down every day. That got old and sad very quickly.
Fast-forward to 2015 and offseason column frequently means batting around our three Heisman-caliber quarterbacks who all plan on starting this fall. Jesus once fed 5,000 hungry men with only a few loaves of bread, two fish and a series of blog posts about Braxton Miller transferring. We live in miraculous times.
However, when you aren't equipped with a scandal or have Unprecedented Quarterback Controversy fatigue, this is how you're customarily fed by writers during the offseason:
.@OhioStAthletics, @PennStateFball, or @umichfootball? Ranking the Big Ten's best uniforms. http://t.co/Bi1TRHn90w pic.twitter.com/5VMm1BdDWs

— Athlon Sports (@AthlonSports) June 8, 2015
Lists of bests. They're futile, mildly-provocative and laced with clickbait.
That one linked above (tantalizing you with a sexy Ohio State teaser) is of the dreaded slideshow variety and begins with Maryland at #14 - which means it takes you a dozen clicks to find out they have the Buckeyes' uniforms ranked third behind Penn State's and Michigan's.
They in this case and most others like it is just one guy with a deadline. It's his opinion riding atop the Athlon brand. See, there's no Coaches Poll to whine about so he's done you the courtesy of creating this list to disagree with and scrutinize. It's a public service, albeit unneeded.
That's because you already know which B1G team has the best uniforms - it's Ohio State's CFP ones from last season that were perfect in every single way, which is why they won't be wearing them again. You don't need a stupid slideshow to confirm what you already know is true. 
Clicking all the way through slideshows is bad. if you do this you should feel bad.
But you still always click on Best-Of list slideshows because it's the offseason. You're starving. Sometimes you click all the way through them, artificially inflating the advertising rates for mediocre web sites and keeping them in business. This is very bad and you should feel bad.
Since we're scandal-free, tired of Ohio State quarterback articles and enjoy lists of bests so much I'll reluctantly engage in perpetuating these Internet herpes - but on a couple of conditions: first, you won't have to click through any pages or endure a slideshow. Your friends who operate this web site are committed to keeping it a slideshow-free community.
Similarly, if there was an 11W telephone hotline an actual human would answer it on the first ring and you wouldn't be forced to listen to a long list of options, as some of them have changed. Those options haven't changed. They never fucking change. It's a lie. Automated attendants are the slideshow of telephony and it's one of the main reasons why people don't use phones anymore.
Second, we can skip ranking Ohio State against its college football brethren in these lists. We already know where the Buckeyes rank with you. Hooray Eleven Warriors says the Horseshoe is the best stadium in the Big Ten! Share if you agree. Whew, that's a grueling exercise.
Okay, let's list! 
---
BEST THEME SONG
You will remember meeeeeeeeeeee remember meeeeeeeeeee for centurieeeeeeeees
Yeah, the winner here is Fallout Boy. Super lame Fallout Boy, overplayed Fallout Boy, incredibly grating Fallout Boy, composers of the screamy jingle you were repeatedly subjected to as Ohio State won 13 consecutive games including its last couple against the previously #1 and #2 teams in the country Fallout Boy. That Fallout Boy.
Had ESPN chosen a baby elephant belching over the sound of two Korean barbers fighting each other for a pair of rusty scissors for its 2014 season theme song, that would occupy this space. That trio lost out to Fallout Boy, and its queefcore anthem will be in our hearts forever. Thrill by association.
Previously ESPN hired Eminem to provide the soundtrack, and before that it used a bizarre collaboration between Perry Farrell, 50 Cent and Kelly Rowland. It's going to be someone else for 2015. Maybe they'll revisit the elephant/barbers idea.
Honorable mention: Bubba Sparxxx's Back in the Mud. Big n' Rich stole your empire, buddy.
---
BEST B1G MASCOT
This is an ass-kicking and shouldn't be controversial at all. After Goldie, the rest in order:
IOWA - Herky
NORTHWESTERN - Student who inexplicably has a job offer prior to graduating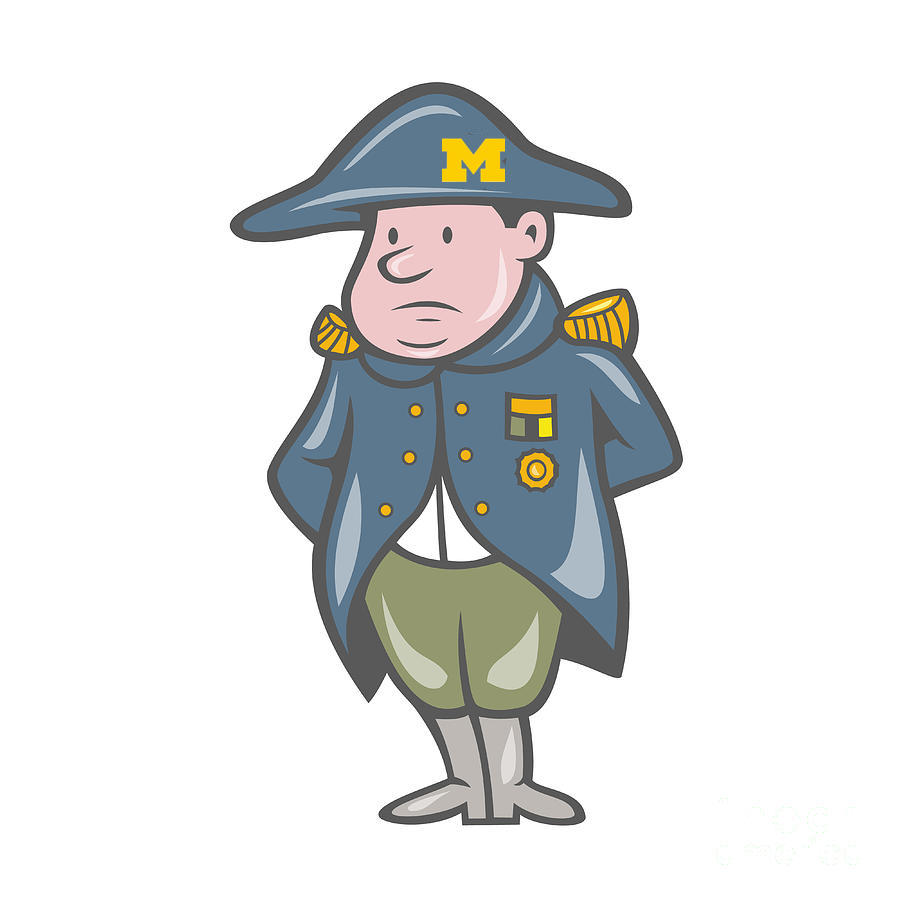 SPARTY - Sparty
WISCONSIN - Bucky
NEBRASKA - Lil Red
RUTGERS - Fat Darrell
ILLINOIS - OneTouch™ Ultra Blood Glucose Monitor
MICHIGAN - General Studies (pictured) 
PURDUE - BTN Check-Cashing Welfare Queen
PENN STATE - Creepy Giant Hand Puppet
MARYLAND - Delicious Crabcake
INDIANA - Tom Crean
---
BEST B1G FIGHT SONG
Purdue's fight song Hurt is the clear-cut winner, capturing the true spirit of West Lafayette and boundless energy of Northwest Indiana like no other B1G song outside of Buckeye Battle Cry. The Iowa Victory Polka In Heaven There is No Beer merits mention should be enjoyed by everyone without restrictions.
Every other song played by an opposing team's marching band is bad. Remember, fight songs are played when teams score, which makes them their O-Face theme music. Gross. 
---
BEST RIVALRY
First day back on campus for #UConnFootball! And just 130 days until the next Civil Conflict with @UCF_Football ! pic.twitter.com/RgOkXiob0T

— UConn Football (@UConnFootball) June 1, 2015
As One Direction famously sang - it's not even real, that's what makes you beautiful. UConn-UCF is an instant classic, even if one of the teams doesn't know it yet.
Best of the Rest: USC vs. UCLA because everyone is the home team, Florida State vs. Cognitive Dissonance, Lane Kiffin vs. Just Running the Damn Ball,  Indiana vs. Bowl Eligibility.
---
BEST Jedd Fisch Resumé Omissions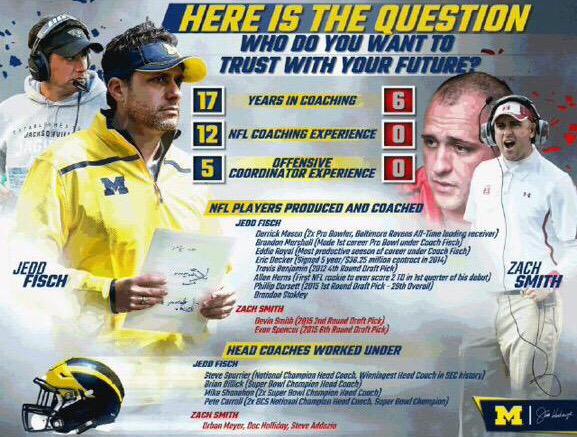 Michigan covered most of the important stuff - but there's so much more to this legend; this pillar of the assistant coaching community that shouldn't be glossed over:
1. Assistant coach for the Houston Texans during their undefeated season, 2001.
2. Born on Cinco de Mayo, just like Bishop from Aliens.
3. QB Coach for the worst playoff team in NFL history.
4. Worked under two Super Bowl coaches during seasons after which their entire staffs got fired.
5 (tie). OC for Minnesota's 100th-ranked offense, 2009.
5 (tie). OC for Miami's 70th-ranked offense, 2011.
5 (tie). OC for the NFL's 31st-ranked offense, 2013 and 2014. #back2back
---
HYPOCRITICAL BONUS: TOP FIVE ZACH SMITH CHAMPIONSHIP RINGS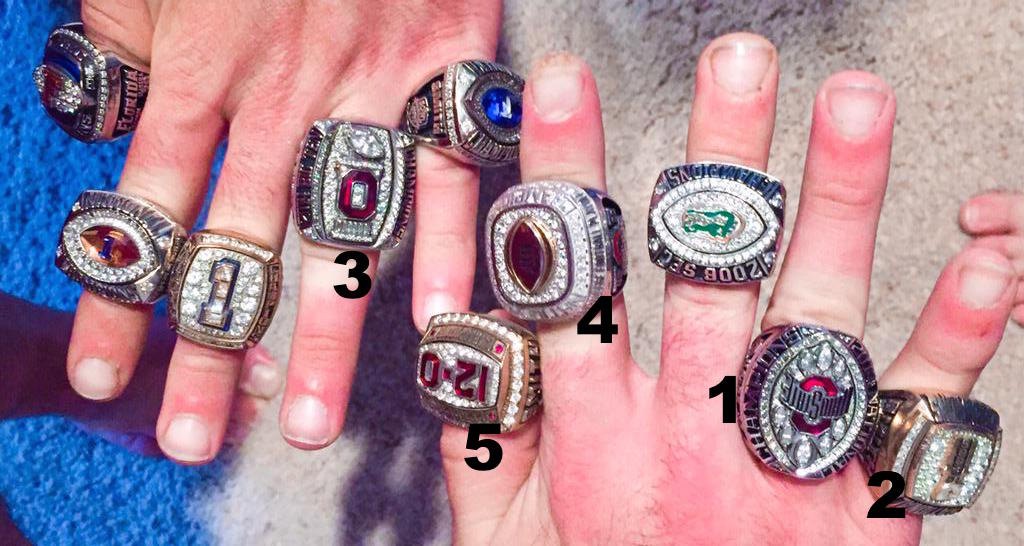 Trying to be objective about this, but the Florida rings look like they were all procured from a coin-operated vending machine in front of a Publix and delivered to each player and coach in their original plastic bubble casings.
The Ohio State ones are clearly better. Share if you agree!