Counter Intel is the smart Ohio State fan's look at recruiting action taking place within the Big Ten and top national programs.
Wolverines Jump Into Top Five
Jim Harbaugh added three commitments this week, and none of them were unheard-ofs from the state of Massachusetts. Each of the new additions is actually of the four-star variety, and the class is coming together nicely even if it doesn't have the star power of an Ohio State or Clemson. With 16 commits, the Wolverines now trail only North Carolina, Clemson, Tennessee, and Ohio State in the national team rankings.
Tennessee linebacker Junior Colson is the country's No. 116 prospect and is now the third-best prospect in Michigan's class. Colson made his intentions known last Sunday and kicked off the barrage of new pledges. Fort Lauderdale linebacker Jaydon Hood hopped on board the following day, and getting into St. Thomas Aquinas is never a bad thing. That's four linebackers now committed for the 2021 class.
Don Brown's East Coast ties helped to land Connecticut pass rusher Kechaun Bennett on Wednesday. He's 6-foot-4, 220 pounds and ranked No. 329 nationally. Bennett also holds offers from the likes of Notre Dame, Miami, Tennessee, and California. He's the third defensive end commit thus far.
Ohio State and Michigan haven't been doing a whole lot of fishing from the same pond this cycle. The vast majority of the Wolverine commits weren't even on the Buckeyes' radar, and Jim Harbaugh's class is averaging 89.10 per commitment compared to Ohio State's silly 95.34 average. Still, after a rough stretch that included some rather odd commitments, the 2021 Michigan class isn't looking too shabby.
Badgers Beat Nits for Hilliard Tight End
Four-star Hilliard (Bradley) tight end Jack Pugh made a trip to State College in the days leading up to his announcement. Penn State has a long history of productive tight ends, so this was a bit concerning for the Badger faithful. The longtime favorites still came out on top when Pugh announced his commitment to Wisconsin last Monday. 
Pugh had been viewed as a player the Buckeyes could eventually offer, but the commitment from Sam Hart and pursuit of Hudson Wolfe made things a little difficult for the local standout. Pugh is the country's 12th-ranked tight end and also holds offers from programs like Michigan, Boston College, and Cincinnati.
Schiano Adds Clearwater Tackle
Folks, Rutgers did not add a five-star commitment this week. It also didn't add a one-, two-, or three-star commit. But we are here to briefly tell you about the Scarlet Knights' latest pledge who currently has zero little stars next to his name.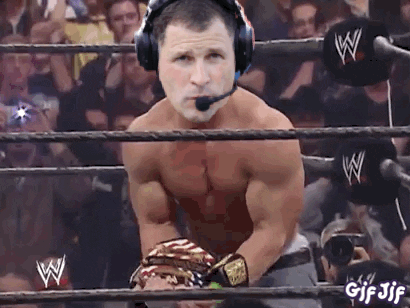 Albert Reese is a 6-foot-7, 295-pound tackle who hails from Clearwater, Florida. He's got a bunch of MAC offers plus some decent ones from Minnesota, West Virginia, and Arizona State. Greg Schiano had plenty of success in the Sunshine State during his first stint at Rutgers, and he's now up to 19 commits which is good enough for seventh in the Big Ten. 
Reese is a kid who may very well be blocking Jack Sawyer here in a few years, so it's worth at least keeping the name on your radar even if there isn't any star power to go along with it. 
Terps' Local Focus Continues 
Mike Locksley continues to stock up on DMV talent. Maryland is up to 15 commitments with 12 of them hailing from one of the country's most talent-rich regions. The latest addition came in the form of 6-foot-4, 270-pound defensive tackle Tommy Akingbesote. A three-star prospect, he's now the fourth-highest Terp commit for the 2021 class. A class that is strong in the trenches with its five best pledges all playing along the defensive line.
The folks at 247 Sports are much higher on Akingbesote as they have him rated as a four-star and the nation's No. 9 tackle (compared to No. 20 in the composite). Texas A&M, Oklahoma, and Pitt were among the finalists for the Marlboro, Maryland defender.
Ducks Flying High
We're still waiting to get an idea of whether or not Ohio State's trip to Autzen will be able to take place this fall, but Mario Cristobal continues to find success on the trail. The Ducks now find themselves in the top 10 thanks to four new commitments in the last week. 
The biggest name to join the flock was four-star tight end Moliki Matavao. The Henderson, Nevada native is the country's No. 4 player at the position and No. 151 overall prospect. This was another tough miss for the Nittany Lions as James Franklin saw two top tight end targets come off the board last week. Georgia, UCLA, and Penn State were among the other favorites for Matavao. 
Oregon also grabbed a pair of three-star defenders in Chandler, Arizona linebacker Brandon Buckner and Cali corner Darren Barkins. Cristobal dipped into the JUCO ranks for Mississippi Gulf Coast cornerback Jadarrius Perkins. He's 6-foot-2, 185 pounds and holds offers from Oklahoma, Florida, and Ole Miss.
Updated Team Rankings: May 31

| PROGRAM | SCORE | AVE. |
| --- | --- | --- |
| 1. OHIO STATE | 301.39 | 95.34 |
| 2. TENNESSEE | 259.74 | 89.73 |
| 3. CLEMSON | 252.44 | 94.55 |
| 4. NORTH CAROLINA | 234.74 | 91.20 |
| 5. MICHIGAN | 224.86 | 89.10 |
| 6. SOUTHERN CAL | 220.99 | 91.42 |
| 7. FLORIDA | 219.74 | 87.52 |
| 8. LSU | 212.38 | 90.93 |
| 9. MINNESOTA | 205.51 | 87.45 |
| 10. OREGON | 201.24 | 91.51 |
Clemson Continues to Impress in the Trenches
The Tigers defensive line hauls have been nothing short of incredible of late, and that trend continued this week when Dabo Swinney added North Carolina edge rusher Zaire Patterson. Patterson is a four-star and checks in as the country's No. 245 prospect. It was a Carolina-heavy final three with the Tigers, Tarheels, and Gamecocks making the cut. 
Patterson's 247 Sports player comparison is Redskins' pass rusher Montez Sweat. He joins recent signees like Bryan Bresee, Myles Murphy, Demonte Capehart, and Tre Williams to help form what's going to be a scary defensive line for the next 4-5 years. 
G'Day, Austin
We are infatuated with Aussie punters, so we'll give some credit to Texas Tom for landing his own international prize this week. Just a few weeks after Ohio State landed Jesse Mirco, the Horns managed to grab Isaac Pearson from ProKick Australia. The Ohio State commit extended his congrats to his ProKick companion via the Twitter machine last week.
Your day brother enjoy it!! https://t.co/FXEL22PJWt

— Jesse Mirco (@Jesse_Mirco) May 29, 2020
Pearson's story is actually pretty interesting as he was previously a coal mine mechanic who discovered a path to the NCAA by playing Madden and noticing Australian punter/current Steeler Jordan Berry in the game. He also noted that a Google search of "coolest college teams" helped lead him to Austin.
Last week it was the Hoosiers adding ProKick's James Evans. All three are expected to be on full scholarships when they arrive in the states. We'll take all the Aussie punters we can get, and now we wait and see who will be next on the list.