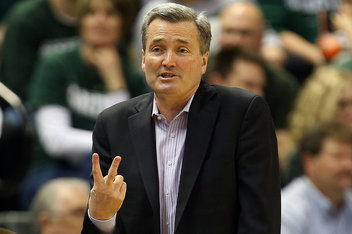 Carmody was 191-204 in his tenure, but was unable to take the program to its first-ever NCAA tournament berth. Northwestern went to four consecutive NIT's prior to this season, when the Wildcats finished 13-18 overall and 4-14 in league play.

The frontrunner to replace Carmody, sources told CBSSports.com, is Duke assistant coach and Illinois native Chris Collins.
It's very unlikely Collins - or whomever Northwestern hires - will keep Carmody's system in place. So with that: R.I.P. B1G's-version-of-the-Princeton offense.