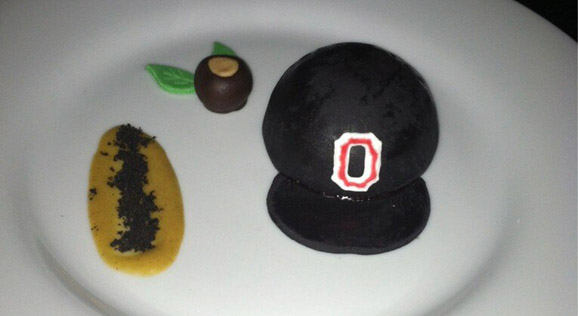 The culmination of a week's worth of celebrating Woody Hayes' 100th birthday was "A Tribute to Woody and Anne Hayes," a dinner held Friday night at the Woody Hayes Athletic Center. The gala, hosted by Archie Griffin with Brent Musburger as a special guest, benefitted several scholarships and the Wayne Woodrow Hayes Chair in National Security Studies at Ohio State.
It was, we're sure, a special night as fans and friends of the program celebrated the life and legacy of the Buckeye legend.
The dessert, however, is on another level, and you're already thinking of serving something like this at your wedding/birthday/tailgate. We don't blame you.
The #Woody100 hashtag on Twitter has additional photos and stories from the event if you need more food porn on your Friday night.