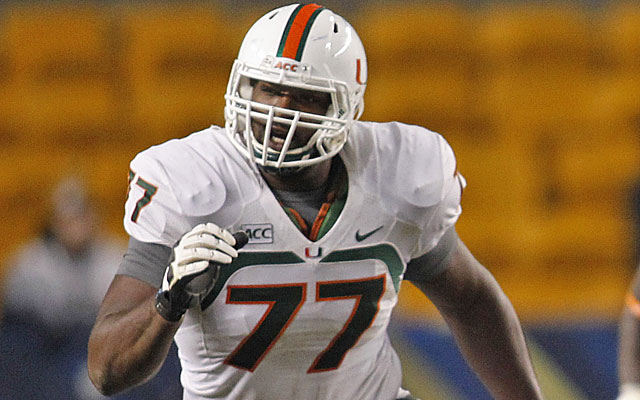 Seantrel Henderson, a five-star OL, was the No. 1 player in the country in the 2010 class. He had a litany of offers, and Ohio State was in on him after he decommitted from Southern Cal and all the way until the point Henderson committed to the Miami Hurricanes. At the time, he was considered a can't-miss prospect.
Four years later, and Henderson is a cautionary tale that recruiting isn't done with 100% certainty:
It was a career littered with starts (26 in his career) and stops (various injuries). He experienced two head coaches and three suspensions -- Henderson revealed recently -- because of marijuana use.

Despite being a freshman All-American, Henderson never rose higher than third-team all-ACC.

"How did he play?" asked Art Kehoe, Henderson's offensive line coach for three of his four seasons at Miami. "I would say that he's been a work in progress."
It's ironic Seantrel chose not to attend USC due to fear of sanctions, only to be hit by sanctions upon arriving at Miami. Henderson's career certainly wasn't awful at Miami, but it should serve as a warning sign about putting huge expecations on kids, no matter how much their high school tape may lead you to think they're a sure-fire prospect.