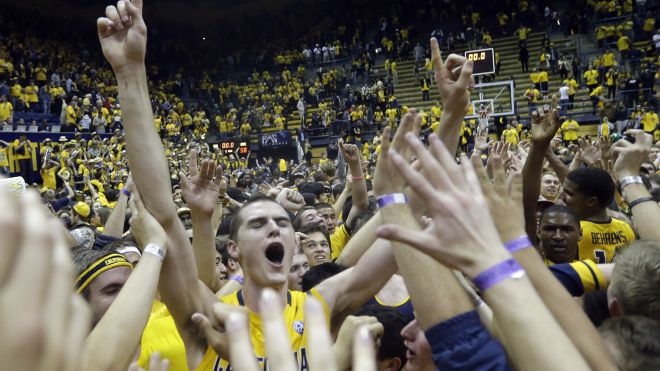 Tough Saturday to be a top ten team. No. 6 Kansas got hammered by Texas. No. 7 Michigan State lost to hapless, unranked Georgetown, and no. 8 Oklahoma State lost at home to Baylor. 
Cal believes misery should love more company after its upset of Arizona last night. Justin Cobbs' hit the game-winner in regulation.
It's hard to point and laugh at Arizona this point, which began the season 21-0 after being bounced by the Buckeyes from the NCAA Tournament. These things happen, especially during conference road games.
California, now 15-7 on the season, improves to 6-3 in league play. Cobbs' game-winner gave him a game-high 19 points. Kaleb Tarczewski led Arizona with 18 points and was a perfect 12-12 from the charity stripe.
The loss leaves Syracuse, which defeated Duke last night in overtime, as the clear no. 1.