Last week, Ohio and the rest of the Midwest dealt with temperatures in the negative 30s and 40s. It's been one of the snowier winters in recent years. Hiring has become stagnant, the overall working environment has deteriorated, and at this point I'm fairly sure that the men's basketball team isn't going to win another game ever again. People are sad, angry husks of themselves, and it doesn't look like things will improve anytime soon.
The South, meanwhile, is the land of milk and honey. Hot babes, good food, an exploding population, endemic racism that generations of social change just hasn't been able to shake; yep, the South has got it all. It boggles the mind as to why anyone, especially someone who escaped from the hellhole that is the North, would come back home to what is fast becoming exactly what Robocop predicted.
But Chris Ash did. So did James Franklin, and Doug Nussmeier is in Michigan somehow. Larry Johnson left the only collegiate workplace he'd ever been in to do the same job a few hundred miles to the west. What the hell is going on?
It's not THE money, It's THE opportunity
One of the biggest selling points of any job is the chance for advancement. Which is why on paper, Ash, Nussmeier, and even Franklin have all made lateral career moves. Sure, working for Urban Meyer probably looks slightly better on a resume than the 24/7 Hooters birthday hot wings bash that is working for Bret Bielema, but all of these guys went to jobs that were on paper the same as their previous careers. Nussmeier was supposedly forced out of Alabama in favor of Lane Kiffin, but I feel like that says more about Saban's judgment than Nussmeier's abilities.
Two major things are working in the Big Ten's favor right now in terms of personnel and programs, in terms of hiring. First is the opportunity for younger coaches to network through established coaching trees. The Urban Meyer coaching tree in particular is impressive, but so is Mark Dantonio's and Jerry Kill's, among other Big Ten coaches. Secondly, it's probably time for us to admit that the Big Ten is a stepping stone conference. It isn't the WAC or the Sun Belt, but the truth of the matter is that the Big Ten is no longer a marquee name in college sports.
James Franklin is at Penn State now, but if Saban explodes in a ball of rage one day, Franklin is going to have his resume ready.
Everything is cyclical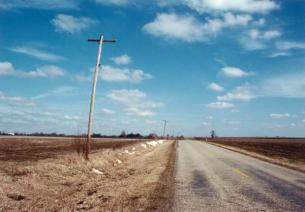 With that said, though the Big Ten is down right now, it's hard to tell if that's a result of the talent level in the Big Ten (and Big Ten states) being genuinely deficient, or that coaches and programs in Midwestern states simply haven't done what's necessary to maximize what's already here.
And this also draws coaches to the Big Ten. Chris Ash is no doubt salivating at the opportunity to coach players on the level of most Ohio State starters, given what he generally had to work with in Arkansas. It's hard to believe that that didn't play a factor in his decision to move given that he's going to be doing roughly the same job. By that same token, James Franklin is also pretty excited about the chance to coach for a fanbase that actually attends games and boosters that give a crap. Be careful what you wish for and all of that, but he's going to get far more support now than he ever has.
If the Big Ten is down right now (and it totally is), there are a number of people who look at an overall population that nears 70 million and look at the untapped potential in the region as a challenge.
Home field advantage
Part of the reason why people have been eulogizing the football programs of Rutgers and Maryland is because they will now have to face off in their own backyards against a guy who not only is a tough and energetic recruiter at one of the most storied programs in the country, but also was born in said backyard and probably knows it better than you do.
A lot of these hirings are made on the simple calculus of geography. Kerry Coombs might, MIGHT, be a decent coach, but it's pretty obvious that his real talent and value to Ohio State lies in his Cincinnati connections. Tom Herman is one of the smartest young offensive minds in football, but his roots in Texas certainly doesn't hurt when trying to convince kids from Austin to move up north. Chris Ash is an Iowan, and if there's a way to keep Nebraska from rebuilding from their heartland, it's by stealing it from underneath their noses.
And truth be told, the scrutiny that these new coaches will face, even at Ohio State, pales in comparison to what they'd have to deal with in the larger schools in the SEC. Sometimes it's nice to make money doing what you love to do without people up your ass 24/7.
Okay yeah, it's the money
Despite Gene Smith's claim that Ohio State won't be dropping huge amounts of money for assistant coaches, it's hard to believe that the ridiculous amount of dough that the Big Ten is bringing in doesn't impact the calculus that schools are making when hiring coaches.
The truth is that there's no real such thing as brand loyalty, unless you're one of the few people in a highly competitive job that are genuinely content with staying put for years on end. Even Larry Johnson, who people thought was that guy, finds himself at another school in 2014. And maybe that's the real lesson here. As long as the Big Ten can keep up with the Joneses in the only real category that matters, it can continue to attract top flight talent and continue the process of rebuilding its image.