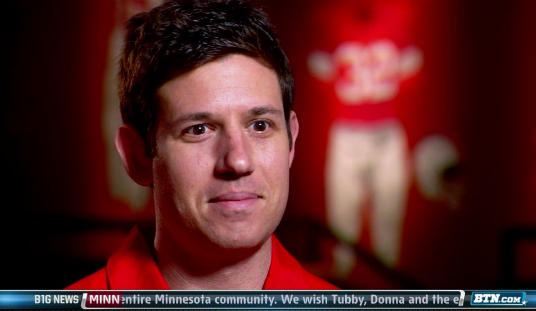 Ohio State's Director Player of Personnel, Mark Pantoni — here's an interview with BTN's Gerry DiNardo — is Ohio State's behind-the-scenes recruiting rainmaker. He has also been named a finalist for the 2013 Director Director of Player Personnel Award. Here's how FootballScoop.com breaks down Pantoni:
Ever heard of the term Swaggernaut? That's the all-encompassing motto Ohio State has developed to reclaim its spot among the nation's elite under Urban Meyer. Credit Pantoni with making that term ubiquitous.

"Mark relates to players and recruits better than anyone I've ever seen in this profession," one coach told FootballScoop in nominating Pantoni. A long-time Meyer lieutenant, Pantoni has consistently delivered tremendous recruiting classes.

"I've never seen anybody as talented as Mark Pantoni," an Ohio State staff member told FootballScoop.

Pantoni holds two degrees from Florida and has served as Ohio State's director of player personnel for two years.
It's long been known Pantoni is one of the best in the business (that's why Urban hauled him up here from Florida, after all), but it's good to see him finally getting some shine for all his behind-the-scenes labors in the name of Ohio State football.