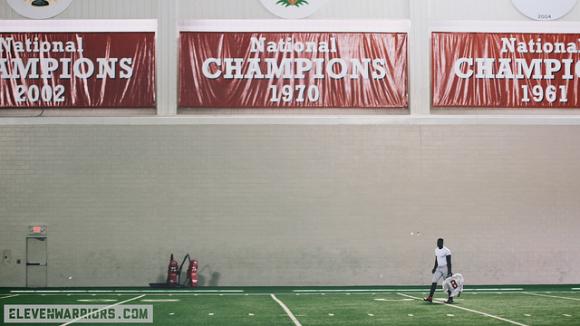 News of Noah Spence's suspension in the lead-up to the Orange Bowl shocked Ohio State fans, but it could have been worse according to an exclusive interview with Spence's family attained by central Pennsylvania's ABC27: the Big Ten wanted to originally suspend OSU's star defensive end for a year.
It's standard procedure for every player to get tested prior to the Big 10 championship game, and Spence's family says he was shocked when his drug test came back positive.

The family says Spence unintentionally took the drug when he was given an open drink by people he didn't know at a party.

His father says the Big 10 originally suspended Spence for one year because they consider ecstasy a performance-enhancing drug. The NCAA considers ecstasy a street drug, which carries a lesser penalty.
Unsure of how ecstasy could be considered a "performance-enhancer," but thankfully cooler heads prevailed when Spence's family appealed the one-year ban. (They appealed the three-game suspension to no avail.)
UPDATE: Spence plans to sue the Big Ten over his three game suspension.