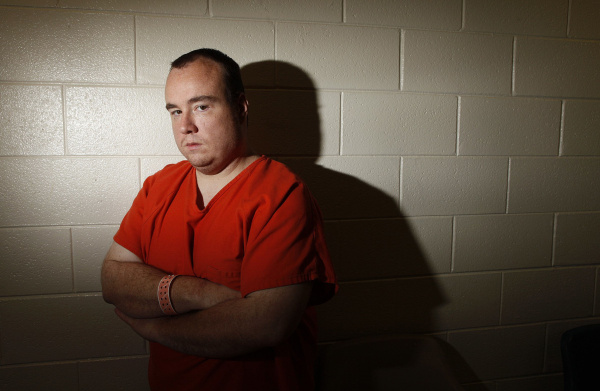 Twitter allows people unprecedented access to the athletes they watch on television. This is both an awesome and completely terrible thing. Nine out of ten fans aren't Charles Waugh — the creepy guy who spammed the Ohio State team with inspirational Muhammad Ali quotes and was subsequently jailed for violating his probation (he's still a fan, by the way) — but it doesn't matter in the eyes of the NCAA:
It doesn't matter that you're not a donor, a season-ticket holder or even affiliated with the university in any official capacity. You can't publicly lobby a recruit on behalf of a school.

For example, five-star running back Joe Mixon, one of the most coveted recruits in the 2014 class, tweeted Thursday afternoon, "Where are them Oklahoma Fans at?! #BoomerSooner"

As of 9:30 p.m. Thursday night, 172 people had retweeted it, and dozens more responded with things like "Boomer!" and "Boomer Sooner!"

All. NCAA. Violations.

... "Fans cannot contact a recruit and attempt to entice them to attend a certain school, as this is a violation of NCAA rules," read [NCAA spokeswoman Kayci] Woodley's statement. "If a school comes across an instance of this happening, it is expected they would reach out to those athletics personnel, fans and boosters and reinforce the ground rules related to communicating with recruits. This communication outreach would most likely be reported to the NCAA, which would show the school is doing their due diligence to abide by the NCAA rules."
Sure, the NCAA is unlikely to go after Oklahoma for 172 RTs (and we're not saying they should), but it must be asked: is tweeting at teenagers on behalf of a program in the best interest of said program? As if these schools don't (likely) spend millions of dollars a year pitching these kids already?
[Photo via.]