We're completely finished with bye weeks for the 2013 Ohio State football season. Nothing but football every week through season's end, folks.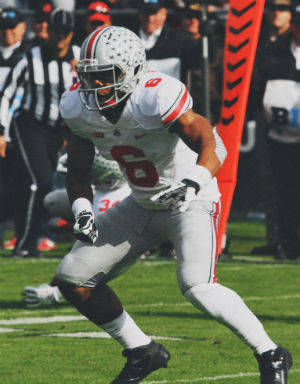 Without a Buckeye game to recap, Johnny Ginter and I turn to the other top games and discuss the media hoopla du jour. Since basketball is underway, we certainly don't shy away from discussing hoops, either.
With a trip to Illinois to take on the Fighting Illini, we welcome to the program Bob Asmussen, college football writer for the Champaign News-Gazette, to discuss all things relevant to this weekend's matchup and the Illini in general. Things haven't gone well so far for Tim Beckman, and Bob gives us the lowdown.
And we get all sentimental about Buckeye basketball teams of the past in our Ask Us Anything segment, in which you, the home listener, can actually ask us anything you want! You can do that every week via email at elevendubcast@gmail.com.
Grab this week's Dubcast and get a full rundown of events after the jump.
Here's how it all went down:
0:25- Me and Johnny discuss some of the big games of the Buckeye bye week, plus stupid media stuff and did anyone actually see the Ohio State-Morgan State game?
23:04- Bob Asmussen of the Champaign News-Gazette jumps aboard to talk Fighting Illini football and you'll enjoy this. (Hint: Bob doesn't pull any punches.)
36:11- Ask Us Anything wants to know about our favorite Buckeye hoops teams. We tell.
47:09- Giant turkey legs, figgy pudding and sheep's heads!
And that'll do it. Your music this week was Take Me to the Top by Loverboy, Jenny Was a Friend of Mine by The Killers, and When Earth Meets the Sky by Karmakanic.