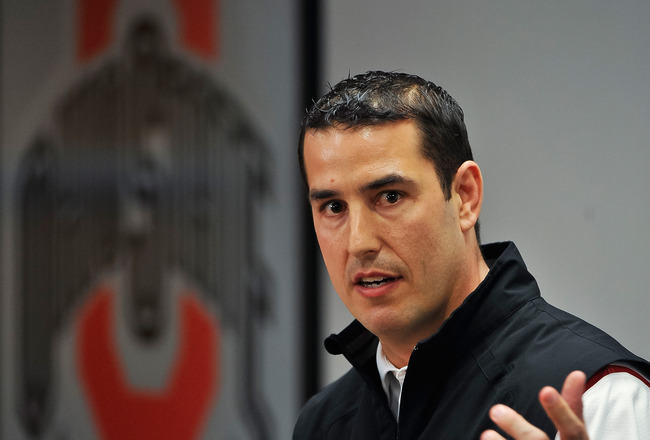 Per The Sun Sentinel:  
Luke Fickell — defensive coordinator — Ohio State: Chun is a buckeye though and through. He was raised in Cleveland, went to Ohio State, worked in that athletic department his entire career, eventually getting up to No. 2 before leaving to take the top job at FAU. Fickell took over for Jim Tressel when the former Ohio State coach resigned. [Tressel, with two years of a show-cause remaining, will not be considered for this job. FAU can't take the PR hit.] When Urban Meyer came on, Fickell was maintained as his defensive coordinator. Fickell has said he's content in his current position, but a head coaching job like FAU could intrigue him. This is likely Chun's first call.
TIM BREWSTER is also a name on the list, so yeah, Luke Fickell would probably be Chun's first call. Would Fickell be willing to leave Ohio State to take over a program in turbulence for a $100,000 raise? He does have experience stewarding programs in upheaval and will definitely get his chance to coach again. It's just a matter of FAU being the right opportunity. Will be a big decision for Fickell if he does get the call from Chun.