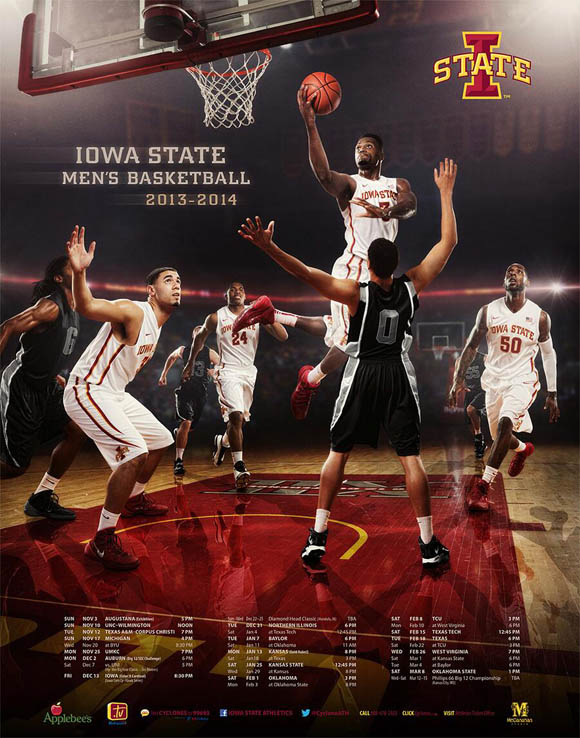 You guys remember the Iowa State game in last year's NCAA Tournament, right? Thanks to poor shooting and uncharacteristic turnovers, the No. 2 Buckeyes squandered a 13-point lead.
Ohio State pulled to within one with 1:15 to play, giving Iowa State had the ball with a chance to extend the lead, but Aaron Craft, hovering heel and all, drew a key charge on Cyclone Melvin Ejim, handing possession back to the Buckeyes. The play wasn't without controversy, especially in Ames, where most saw it as a blatant block that went in Craft's favor.
Injury was quickly added to insult when Craft drilled a three-pointer with :01 on the clock to send the Buckeyes to the Sweet 16.
Good times, right? But this is a new season with new goals for Ohio State and Iow—wait, you didn't recreate that play, complete with Ejim driving on a white guard with his heel hovering for your 2013-14 schedule poster did you, Iowa State? It appears as if you did.
Well struck, Cyclones, but we'll always have this.