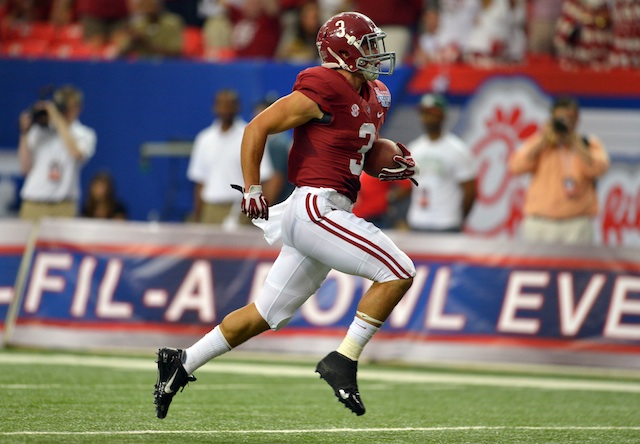 From CBS:
Safety Vinnie Sunseri will miss the rest of the 2013 season after suffering a torn knee ligament. Alabama coach Nick Saban confirmed the injury during his Monday news conference, saying Sunseri would undergo surgery on his left knee.

Sunseri, a junior, left Saturday's game during the first quarter after suffering the injury on special teams.

Sunseri's loss is a big blow to an Alabama defense that has reestablished its dominance over the last month. In its five games since allowing 628 yards and 42 points against Texas A&M, the Alabama defense has allowed a total of 1,085 yards (217 per game) and 16 points.
Football is truly a war of attrition.