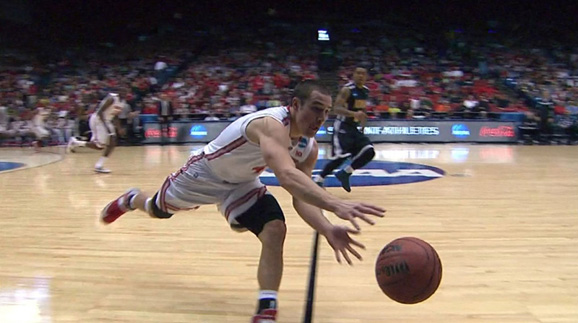 Coming off a 29-win season and trip to the Elite Eight, the Ohio State men's basketball team will begin the season ranked No. 10 in the Coaches Poll. Kentucky is No. 1, followed by Michigan State, Louisville, Duke and Arizona to round out the top five. 
Three Big Ten teams — Michigan State, Michigan and Ohio State — are inside the top 10. Wisconsin and Indiana are also ranked. 
The Buckeyes have six opponents in the rankings — Michigan State, Michigan, Wisconsin, Indiana, Marquette and Notre Dame. 
Ohio State opens the season Nov. 9 vs. Morgan State.
1 Kentucky 
2 Michigan State 
3 Louisville 
4 Duke 
5 Arizona 
6 Kansas 
7 Syracuse 
8 Florida 
9 Michigan 
10 Ohio State 
11 North Carolina 
12 Oklahoma State
13 Memphis 
14 Gonzaga 
15 VCU 
16 Wichita State
17 Marquette 
18 Oregon 
19 Connecticut 
20 New Mexico 
21 Wisconsin
22 Notre Dame
23 UCLA 
24 Indiana 
25 Virginia