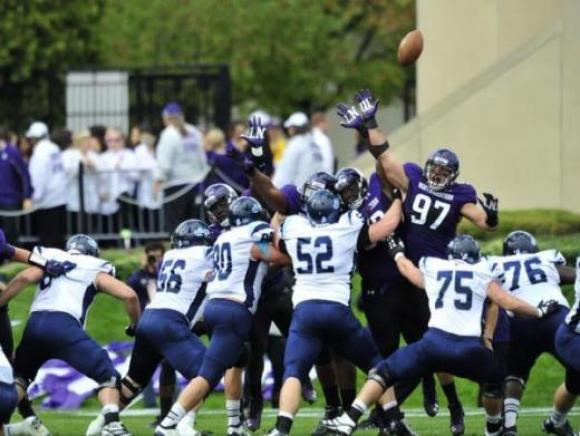 From USATODAY:
EVANSTON, Ill. – Late summer, or early autumn – whatever the designation, it didn't matter – had concocted something nearing afternoon perfection. Classes had begun, which is why, never mind the stunning view southward of the Chicago skyline, so many of the students hanging out on the shores of Lake Michigan had their heads buried in books.

On days like this one, the Northwestern campus is a little slice of academic heaven, even with the noise of construction breaking up the solitude. The machines were working on the first phase of a $220 million project that will include a multi-use facility for all students and headquarters for the football team. The hope is to create "an unbelievable integration," according to Northwestern athletic director Jim Phillips, "of athletics and the campus."

But the real foundation for that challenging goal is being laid a mile west, at Ryan Field, where the Wildcats currently practice – and where they're preparing this week for a home game with No. 3 Ohio State. ESPN's College GameDay will broadcast live Saturday morning from campus, a few feet from Lake Michigan and just south of the ongoing construction project. Saturday night, ABC will air the game. And no one at Northwestern is denying the magnitude of the occasion.
Pat Fitzgerald has certainly built Northwestern into respectability, and will have Northwestern ready for what could be their biggest game in program history. With recent opening at Texas and USC, Pat Fitzgerald has been mentioned as a possible candidate. Gary Barnett, who led Northwestern to their first Rose Bowl birth in 1996 and took a job at Colorado, has a word of advice for Fitzgerald:
Gary Barnett regarding Fitzgerald at NU on @BTNLive "I think he's a lifer there and I would advise him to be a lifer."

— Dave Revsine (@BTNDaveRevsine) October 2, 2013