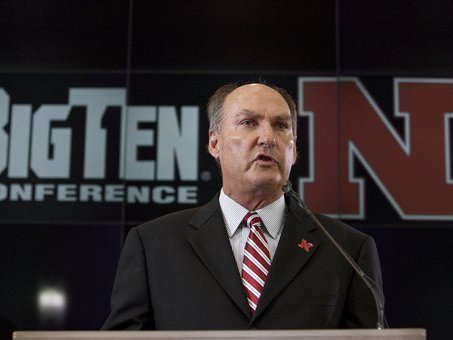 From ESPN:
"Maybe in football and basketball, it would work better if more kids had a chance to go directly into the professional ranks," Delany said. "If they're not comfortable and want to monetize, let the minor leagues flourish. Train at IMG, get agents to invest in your body, get agents to invest in your likeness and establish it on your own. But don't come here and say, 'We want to be paid $25,000 or $50,000.' Go to the D-League and get it, go to the NBA and get it, go to the NFL and get it. Don't ask us what we've been doing.

"If an athlete wants to professionalize themselves, professionalize themselves. We've been training kids for professional sports. I argue it's the color, I argue it's the institution. If you think it's about you, then talk to John Havlicek about that, you've got to talk to Michael Jordan about that. These brands have been built over 100 years."

Delany said a restructuring plan in college sports must be in place by next spring to create better balance educationally and more options, including increasing the value of athletic scholarships. He said the major conferences need the "legislative autonomy" to push through some major changes.
Delany could very well be onto something here. Nobody ever clamors for NCAA baseballers to be paid, why? Because they have the alternative route of the minor leagues. Lost in most "pay collegiate athletes" discussions is the blood on the hands of the likes of the NFL and NBA, who basically use colleges as de-facto (free) training and scouting grounds.
Delany has also shown he intends to be one driving the change, because doing so will allow the change to be on his terms. That's probably a good thing for the B1G.