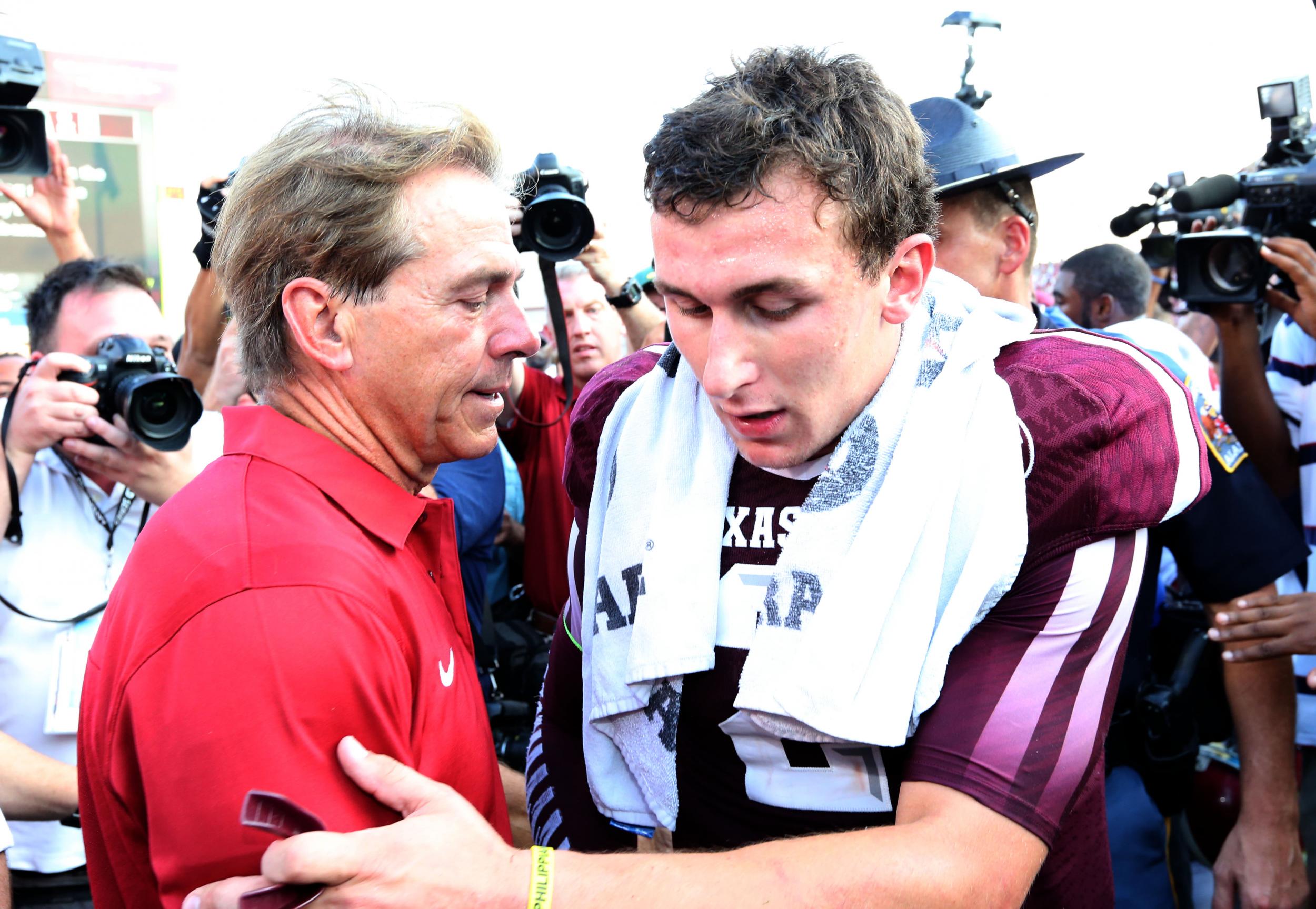 Saban-to-Texas rumors have been with us for some time now, but today came the first report of note in what will likely be a drawn-out affair if Texas continues its nose dive:
AUSTIN, Texas (AP) — A few days after Alabama won the 2013 national championship, a University of Texas regent and a former regent talked with Nick Saban's agent about the possibility of the Crimson Tide coach replacing Longhorns coach Mack Brown, The Associated Press has learned.

Regent Wallace Hall of Dallas told the AP he spoke by telephone with agent Jimmy Sexton a few days after the Jan. 7 game. Tom Hicks, a former regent who is the brother of current Regent Steve Hicks, also was on the call. Tom Hicks, the former owner of the Texas Rangers, the Dallas Stars and the English professional soccer team Liverpool, was a regent in 1997 when Brown came to Texas and was instrumental in hiring him away from North Carolina.

Two days after the call with Sexton, Tom Hicks met with Brown over lunch and told him about the call, according to several people who spoke with the AP. He asked Brown if he was ready to retire.
SCENE: So, Uh... Mack *pushes food around plate with fork* Uh... *glances side to side* have you put any thought into retirement? Because if not... *Brinks caravan bound for Tuscaloosa files by through the window behind an oblivious Mack Brown*
Every man has his price, and it's assumed Texas has more money than Alabama. It will be interesting to watch how this develops, and if Saban does move, there will be a tsunami of tears in Tuscaloosa.