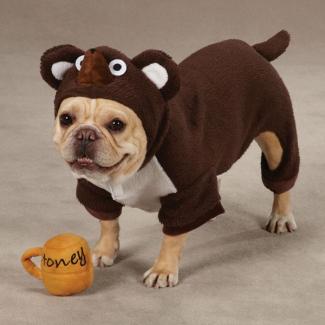 We are officially halfway through our month long binge of sweet, sugary cupcakes (having defeated San Diego State and seen the ascension of Kenny Guiton into sainthood), and this week finds us taken to the confines of Memorial Stadium to take on the Cal Golden Bears in Berkeley.
Yes, that means it's an away game, so bust out those road whites as the Ohio State Buckeyes tackle Sonny Dykes' Bear Raid. Right now they're leading the nation in passing, so we ask Mr. Vlad Belo to help Michael and I understand the ins and outs of this (potentially dangerous?) team.
And of course, we've got our weekly does of Ask Us Anything, where you, the listener, can truly ask us anything about Ohio State sports, life, what kind of sandwich goes best with milk, or any dog behavior tips you might need. Just drop us a line at elevendubcast@gmail.com, and we'll break things down for you.
Here's how the greatest podcast in the history of the internet went down last night:
0:21- Michael and I break down the SDSU game, with maybe slightly more than appropriate gushing about Kenny Guiton. I JUST LOVE HIM SO MUCH.
16:51- Vlad Belo of CaliforniaGoldenBlogs.com joins us for round two of Cal/OSU, and gives us his insight as to how the game will play out. Spoiler alert: we probably win.
32:45- Ask Us Anything! Two good questions, and one is about the cinematic classic "Stuck On You," which leads me down a very weird road.
42:57- DOS A CERO, SUCKERRRSSSSSSS
And that is the Dubcast this week! Our music selection was Right Action by Franz Ferdinand, Shock Body by Talib Kweli, and Rhymin and Stealin by the Beastie Boys. See you guys back home again next time.