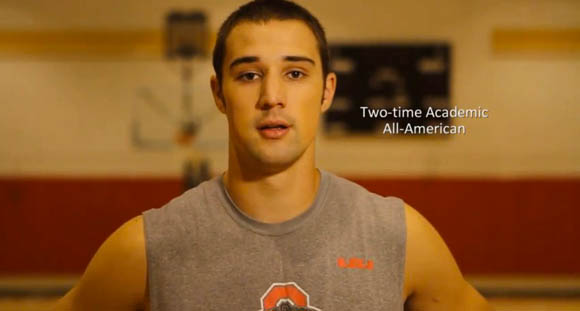 Ohio State point guard Aaron Craft stars in a new commercial for the Big Ten Conference. Featured in the "Faces of the Big Ten" series, Craft defines his life as a star student athlete.
"On the court, there are ways to influence the game without having to score: steals, assists, controlling the tempo. Off the court, it's my job to work on my grades: get to study halls, meet with professors – anything to get that extra edge."
Craft's acting is solid. He's no Chris Jent, but who is?
The commercial will debut during coverage of Saturday's Ohio State-San Diego State game.