Urban Meyer spoke to the assembled media following last night's practice and a few interesting tidbits emerged. 
After confirming Tommy Schutt will indeed be out roughly 6-8 weeks following surgery for a broken foot, Meyer announced Chase Farris has moved over to the defensive side of the ball to provide depth in Schutt's absence. 
Meyer went as far as to say Farris will see the field as an interior defensive lineman this Saturday which is pretty remarkable considering Chase spent most of this year battling Taylor Decker for the starting right tackle spot before showing up as the primary backup left guard in the depth chart released Tuesday.
Props to Farris for his impressive versatility. The move represents a huge opportunity for #57 as Vrabel looks for dependable nose guards / tackles that can create a push and take on blockers allowing Ryan Damn Shazier to do his thing. 
Braxton Miller also made a cameo and stated a realistic number of passing attempts this Saturday would be 25 though he'd prefer to air it out at least 30 times. If Miller does reach 25 attempts – in what will almost certainly be barely three quarters of action – it would represent the 2nd most passing attempts in a single game in his collegiate career, tied with the 25 he threw as a freshman in the 40-34 loss at Michigan and the 30 he registered in last season's seven-point win over Cal.
Now that the season is finally upon us, I can't stop thinking about how sick this cat going to be with a vastly improved passing game to complement his freak-nasty skills in the run game. 
Just two more sunrises to go, my friends. Two more. 
NOTORIOUS B1G. In exciting news from a typically bland conference, the B1G kicked out a press release yesterday announcing schools will now be able to show unlimited replays on football stadium videoboards as part of the Big Ten Football Gameday Experience Subcommittee's recommended actions to improve the customer experience (while sharply decreasing the referee experience).
Under the previous guidelines, schools could only show one replay at "no less than 75% real time speed" but now they can show repeated replays from multiple angles, as slow as they'd like. 
Dilbert's manager likes the move:
"Our goal on game day is to blend the best parts of an in-stadium experience with the best parts of an at-home experience," said Big Ten Commissioner James E. Delany.  "Enhanced replay is just one way to do that and we look forward to making it available to our fans this year."
Schools are also encouraged to add full WiFi and Distributed Antenna System coverage so you can actually make use of your smartphone and consider expanding their audio/video content such as locker room footage on videoboards. Finally, institutions should explore opportunities to create lounge areas so fans can keep tabs on other games. 
While all these recommendations are legit, you can send your own ideas to the conference via Kerry Kenny (kkenny@bigten.org). I hope this person has a keen sense of humor. 
HALF-BAKED. The Money Badger received his punishment yesterday in the form of a first-half suspension in Saturday's season opener against Rice, closing the NCAA's investigation into allegations Manziel signed thousands of autographs for thousands of dollars. 
I won't fake outrage because I really don't care. Arguing what's fair and comparing his situations to others is a worthless exercise though I did particularly enjoy the takes of many in the sporting world including this from Prime Time and the deep-thinking Honey Badger. Bottom line is the NCAA failed to uncover a paper trail and without subpoena power or any dealers ready to provide real proof the kid was handed wads of cash, the NCAA, and certainly Texas A&M, had no desire to take a stand though I did appreciate this particular part of his discipline:
"Manziel will address the team regarding the situation and lessons learned"
I bet that will be about as funny as the segment of the 30 for 30 on the the Miami Hurricanes detailing how the NCAA official comes to a team meeting to outline the new rules around celebration penalties and the entire video is of 'Canes players dishing out crotch-thrusts following sacks, choreographed touchdown dances and taunting injured opponents, causing the entire room to bust out in laughter and high-fives.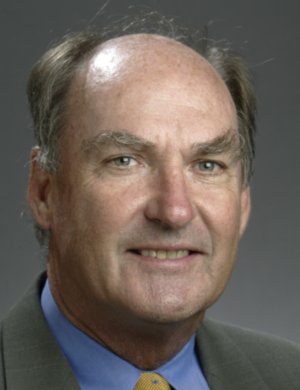 THAD REMAINS RAD. Thad Matta unveiled the 2013-14 hoops schedule yesterday and there are quite a few items of note. 
Highlights include playing five of the final eight conference games at home including the regular season finale against Michigan State, hosting Maryland as part of the ACC-B1G Challenge, and playing no less than 11 games against teams invited to last season's Dance. The Buckeyes also take on Marquette, Notre Dame and Ohio University as part of the non-conference slate and they aren't scheduled to have any games on aircraft carriers canceled. 
On the downside, the Buckeyes play both Indiana and Wisconsin just once during the regular season, both on the road. Additionally, Ohio State will play four of their first six league games on the road including trips to Breslin and The Barn and I think the home game against Michigan, whom they'll also play just once in the regular season, might be during spring break. The BTN reminds us the two matchups with Michigan last year were decided by a combined five points. 
In any event, the Buckeyes will be vying for their sixth regular season conference title in Matta's 11 seasons in Columbus, as Jeff Boals reminded us yesterday. 
HAPPY ENDING. Angry dumpster is angry... Plenty of parking in downtown Detroit... The Illusion of Choice... Map of counties with an In-N-Out Burger... 11 of the Most Dominant Seasons in Sports History... Did you feel it?... Fat Tire coming to Ohio... If a woman needs it, should she be spanked?... Consumption of Coca-Cola per person, 1996... Old Photos of Famous Structures and Monuments Being Built... Swiss unveil 'sex boxes'... Truth in advertising... Lincoln Financial Field security guards practice the capture of on-field intruders... One must-see CFB game for each week of the 2013 season... Horseshoe West now boasts the tallest flagpole in the FBS, surpassing Ohio State's majestic 146-footer, as part of their efforts to improve the fan experience... Happy 22nd birthday to Deshaun Thomas.