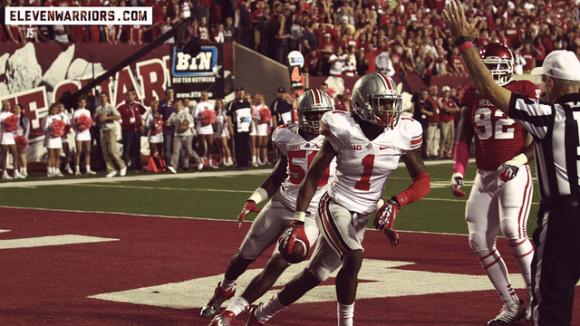 The Columbus Dispatch is reporting that the misdemeanor disorderly conduct charge against Bradley Roby has been conditionally dismissed.
The dismissal is contingent on the Ohio State cornerback's completion of a diversion program. Roby must avoid legal trouble until Aug. 16, 2014. A Monday pretrial has been canceled. 
Roby was originally charged with battery for his involvement in an altercation outside a Bloomington, Ind., bar on July 21. He was accused of striking a security officer in the chest, but subsequent video of the incident showed the security officer shoving Roby three times before Roby made a motion toward the officer. That led to a reduction in the charges, to disorderly conduct, before the Monroe Co. prosecutor offered Roby an opportunity to complete the diversion program. 
On Saturday, head coach Urban Meyer announced Roby would be suspended for at least the season opener, even if charges were ultimately dropped.
"He'd be suspended for more than one if it didn't show that," said Meyer, referencing the video that shows Roby was shoved. "He was there, and he shouldn't have been there. Will he play in the first game? No."