Welcome to the eighth part of our summer series, introducing the top players in the 2015 recruiting class.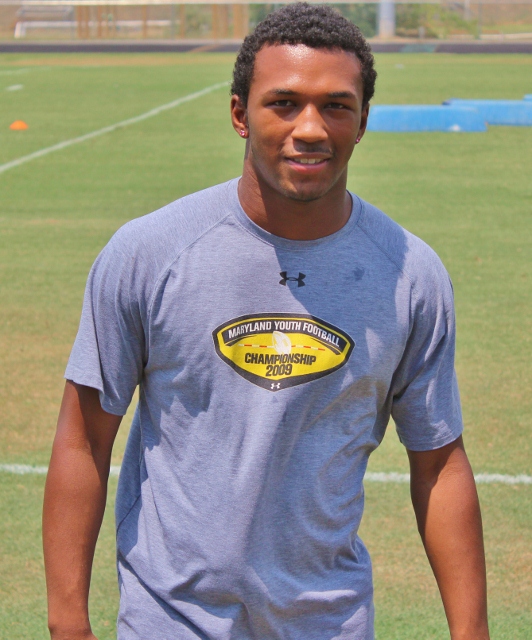 Last week we caught up with Suffield (Conn.) Academy defensive tackle Christian Wilkins, who is one of the top defensive tackles in the '15 recruiting class.
This week we're staying out on the east coast, as we talked to Damascus (Md.) athlete Jalen Christian, who checks in at 155 overall in the class of 2015 24/7 composite rankings.
The 5-foot-10-inch, 160 pound athlete could play either wide receiver or cornerback at the college level. He holds offers from Connecticut, Duke, Maryland, North Carolina State, Nebraska, North Carolina, Ohio State, Oklahoma, Pittsburgh, South Carolina, Virginia Tech, Virginia, West Virginia, and Wisconsin.
He recently took two college visits and picked up a couple offers.
"I visited Notre Dame a few weeks ago," Christian told Eleven Warriors. "I was also offered by Maryland this summer. I took a visit there as well. Tennessee also recently offered me."
The Notre Dame visit went pretty well for one of the state of Maryland's top junior players.
"It was really only a one day visit, but it still went really well," he said. "There is a lot of history at Notre Dame and it was cool to get a look at the school."
As it is still very early in the recruiting process for Christian, he has not taken too many college visits. He did however have the opportunity to visit Ohio State last year.
"I really liked it. It's a huge school," he told Eleven Warriors. "ESPN was there when I was on the visit, which was pretty cool. I really liked the facilities too."
While he had a lot of communication with OSU near the end of the school year, they haven't talked much recently. Christian has put recruiting on the back-burner because he is getting ready for football season.
"I talked to Coach [Zach] Smith pretty frequently after they offered me," he said. "We haven't talked too much recently, but I'm expecting the communication to pick back up once football season gets underway."
He and Smith are in the process of developing a pretty good relationship.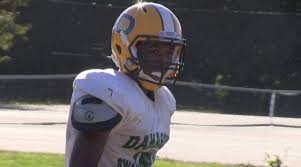 "We talk a lot about how I'm doing in school and my high school football team," Christian said. "I'm looking forward to getting back in touch with him when football starts."
The Buckeyes are recruiting him to play offense in college.
"Ohio State is recruiting me to be a slot-receiver, he said. "Most schools like me to play cornerback. I don't really have a preference."
"The game of football has changed, there are a lot more slot guys being looked at because they are guarded me linebackers and safeties sometimes which creates mismatches, he said. "
Another school Christian is taking a hard look at is in-state Maryland, who recently offered him on his visit.
"I had been on their campus before, but I hadn't seen everything," he said. "It was really nice seeing the whole campus and all of the facilities."
Many people think Virginia Tech is the favorite for Christian's commitment, but he isn't ready to come out and make that declaration.
"A lot of people say that, but I don't really have a list of top schools," he said. "I like a lot of the schools that have offered me and don't want to narrow my choices just yet."
He doesn't really have a timetable to make his college decision, either.
"I'm not rushing anything now," he continued. "I'm just going to decide when a school feels like it's the right fit for me.
A lot of factors will go into his decision when he sits down with his family and coaches to make it somewhere down the road.
"First I need to feel at home. Academics and the interaction between the coaches and players is also going to be very important."
Right now he his looking forward to having a big junior season.
"I have a lot of goals. Some individual and some for my team, he said. "Individually, I just want to be the guy to help my team win games and to be the guy my teammates look up to. I also want to win a championship."